You are here
Luxury Lincoln's new direction
By Ghaith Madadha - Mar 17,2014 - Last updated at Mar 17,2014
One of the grandest of American cars, Lincoln — rather than Cadillac — had for a long time in the not distant past, supplied presidential limos to a succession of US presidents. However, there has perhaps been a lack of focus at Lincoln in recent years, which has had to compete with American, Japanese and European prestige brands, and to a certain degree it's Ford parent company's very own line-up of ever more stylish, up-market and well-resolved cars, on which Lincolns are based. Which is where the recently introduced mid-size MKZ executive car comes in, as the first in a more stylish and luxurious Lincoln line-up.
With an emphasis on high tech infotainment systems and strong design language, the new Lincoln MKZ would seem to be aiming at younger, professional and well-to-do clients with a more individualist outlook — not far off niches that Saab and Audi would have occupied in the past. Not seeming to have an overtly German sports saloon chasing approach, the strikingly elegant Lincoln MKZ refines Lincoln's recent design language and styling cues into more futuristically sleek, but distinctly American look. The MKZ distinguishes itself clearly from the handsome Ford Mondeo/Fusion platform it is based on and points to a better resolved Lincoln design language for coming models.
Sculpted and sleek
With tight, deliberate and sharp design lines, the long and low Lincoln MKZ looks like a more concise and trim car than its 4.9-metre length, and in charcoal-black paint, cuts a particularly distinguished and classy figure. Sporting a crisper and revised version of the brand's eagle wing style grille and stretched back diamond-shaped lights browed by the bonnet, the MKZ looks eager and assertive, especially when viewed in the flesh. Defined bonnet and flank creases detract from the high waistline, while a hunkered down roofline subtly merges with the rear deck, while huge 245/40R19 alloy wheels stylishly fill out its wheel-arches.
Best looking from rear angles, the MKZ high boot deck includes a sharp built-in spoiler and is flanked by chiseled and broad haunches. Slim rear lights running across the MKZ rear fascia are perhaps its most evocative design and at once seem to look futuristically sophisticated and classically inspired, while quad chrome-tipped exhaust ports are integrated into the bumper assembly and have contribute a sense of flourish while maintaining the sculpted and tightly packaged design sensibility. Remote-opening, the MKZ boot lid isn't especially long owing to the heavily slanted roofline, but offers reasonably good access to a generous and uniformly spaced 549-litre boot.
Sporty, smooth and seamless
More interesting for drivers is however the Lincoln MKZ eager and revvy 3.7-litre "Cyclone" V6 engine under its sculpted bonnet. The range-topping of a three-power-train line-up that includes Ford's superbly powerful and efficient two-litre Ecoboost and a hybrid version, the 3.7 "Cyclone" is a sporty, smooth and seamlessly urgent engine that has also seen service in the Ford Mustang pony car and the more exotic Ginetta G60 sports car. A light modern engine with intake side variable camshaft timing, the MKZ 3.7 feels responsive and spins eagerly through peak 277lb/ft torque at 4,000rpm and peak 300BHP at 6,500rpm and onto its haughty 6,750rpm redline.
Delivering power to the front wheels, the MKZ springs off the line with momentary tyre chirp and a faint but fun dose of torque-steer at full throttle launch, with 100km/h arriving somewhere above 6.5- but lower than seven-seconds. Though revvy and happy to be wrung hard, the "Cyclone" feels refined and smooth at cruising speeds and provides healthy but progressively accumulative low- and mid-range torque for on-the-move flexibility. With meaning full urge from low revs on, the MKZ V6 build power cleanly and quickly, and with its progressive nature and high rev limit, allows for precise throttle control to dial in as much power is required.
Agile and alert
Mated to a six-speed automatic gearbox with dash-mounted push-button gear selection and steering-mounted sequential paddle shifters, the MKZ 3.7 makes smooth and timely changes in its default mode. "Sport" mode sharpens kickdown shift responsiveness, holds gears longer before up-shifts and stays in gear when using the paddle shifters for a sportier driving experience. Through the vehicle menu one can tailor gearbox response settings independent of three suspension settings, which include supple "comfort" firmer "sport" and a well-judged default mode that delivers just the right blend for most circumstances. Optional four-wheel-drive offers better poor weather traction, but the front-drive car driven felt nimble and agile.
Though it isn't overtly marketed as a "sports" saloon in the vein of a rear-drive BMW or Cadillac, the Lincoln MKZ however benefits from Ford's current knack for making some of the most engaging, responsive and alert front-drive chassis. Stable and reassuring at speed and light and maneuverable in town, the MKZ however never feels lumpy or heavy, but rather feels light on its feet and responsive through corners. Superbly light and quick steering delivering more nuanced, crisp and clean feel, which communicates well the cars limits, road conditions, and ultimately inspires confidence to push the MKZ to its grip and dynamic limits.
Control and clarity
Turning in tidily and eagerly, the MKZ's front-end doesn't feel weighed down like many other V6 front-drivers, but with almost hot hatch-like nimbleness and agility. Pushed too hard to under-steer, the MKZ gets back in line with throttle lift-off and subtle stability control corrections. Best in its default suspension setting for a fluid, smooth and supple ride comfort over imperfect roads, and good body control, the MKZ leans through a corner more than a hard-riding sports saloon, but grips tightly, communicates its abilities and limits with clarity, and feels balanced, alert, responsive and controlled as it pounced out of a corner and onto the next.
Indulgent, classy yet fresh inside, the MKZ cabin features a healthy measure of soft touch dash textures, quality leathers and metallic accents, while the centre storage and infotainment unit uses good quality black plastic. There are numerous creature comforts including remote engine ignition, a full-length panoramic roof and touch control SYNC infotainment system, and many other gadgets. It takes a few minutes to adapt to the SYNC system's 14-speaker stereo, navigation, climate control and various function menus, but soon it becomes intuitive. Highly adjustable seats and steering allow a good driving position, while backseat leg-space is good and rear headspace better than many rivals with similarly rakish rooflines.
SPECIFICATIONS
Engine: 3.7-litre, all-aluminium, transverse V6-cylinders
Bore x stroke: 95.5 x 86.7mm
Compression ratio: 10.5:1
Valve-train: 24-valve, DOHC
Gearbox: 6-speed automatic, front-wheel-drive
Gear ratios: 1st 4.484:1; 2nd 2.872:1; 3rd 1.842:1; 4th 1.414:1; 5th 1:1; 6th 0.742:1
Reverse / final drive ratios: 2.882:1 / 3.39:1
Power, BHP (PS) [kW]: 300 (304) [224] @ 6,500rpm
Specific power: 80.5BHP/litre
Power-to-weight ratio: 172.8BHP/ton
Torque, lb/ft (Nm): 277 (375) @ 4,000rpm
Specific torque: 100.6Nm/litre
Redline: 6,750rpm
0-100km/h: under 7-seconds
Fuel consumption, highway / city: 12.38 / 8.4l/100km
Fuel requirement, minimum: RON91
Length: 4,930mm
Width: 1,864mm
Height: 1,478mm
Wheelbase: 2,850mm
Track, F/R: 1,582/1,575mm
Headroom, F/R: 962/927mm
Luggage capacity: 549-litres
Fuel capacity: 66.2-litres
Kerb weight: 1,736kg
Steering: Electric power assisted rack & pinion
Steering ratio: 14.8:1
Lock-to-lock: 2.7-turns
Turning circle: 11.58-metres
Suspension, F/R: MacPherson Struts, anti-roll bar / multi-link
Brakes, F/R: Ventilated discs, 315 x 27.9mm / discs, 315 x 10.9mm
Tyres: 245/40R19
Related Articles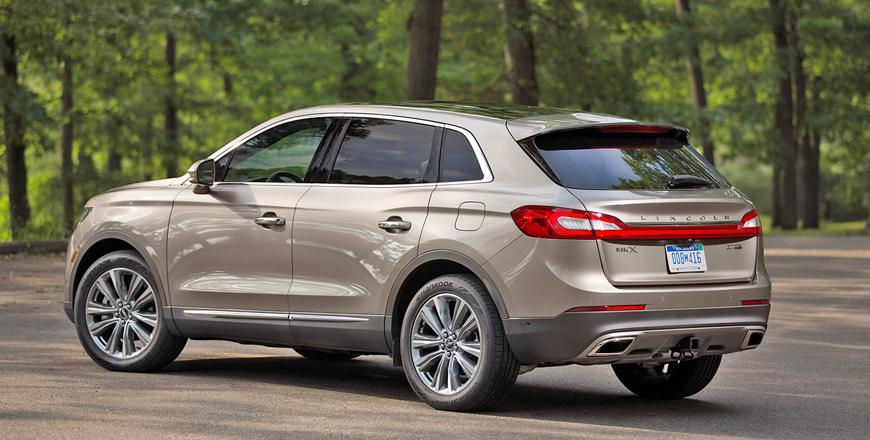 Apr 03,2017
Launched as a 2016 model, the second generation Lincoln MKX is part of a redoubled effort to revitalise the traditional American luxury make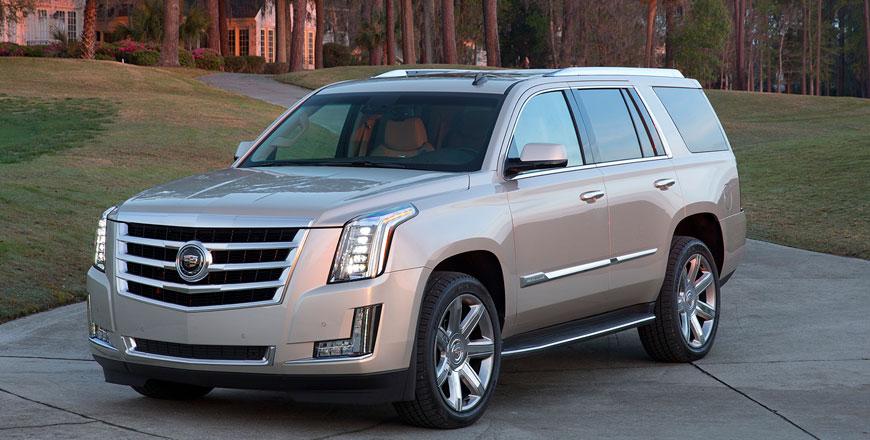 Jul 04,2016
First launched in 1999 and swiftly re-styled to convey the Cadillac's then new and so-called "art and science" design ethos for 2002, the Es
Jun 08,2015
Debuting two years after the 4-door saloon version, the 2-door Cadillac ATS Coupe arrived as a 2015 model, and is quite unlike any other Cad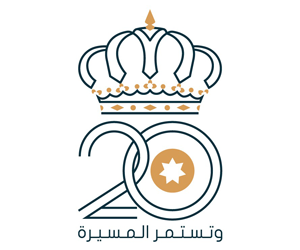 Newsletter
Get top stories and blog posts emailed to you each day.