You are here
Madrid electrical bicycle share system takes off
By AFP - Aug 25,2015 - Last updated at Aug 25,2015
A municipal employee carries out preventative maintenance and repairs on a BiciMad public electric bikes share station in Madrid on August 13, 2015 (AFP photo)
MADRID — They allow you to climb the steepest streets of Madrid without sweating, even on sultry summer days: more than 50,000 residents of the Spanish capital have signed up for a public electric bike share system.
In the shadow of the San Ildefonso Church in the heart of Madrid, Anne Stauder, a tourist from Luxembourg, is trying out a BiciMAD bike for the first time.
"We came from Luxembourg with our four bicycles inside our car — my children, my husband and me — and we have visited the city like that for 10 days. But I wanted to try the electric bike because Madrid is hilly," the 44-year-old said.
The white bicycles work just like a regular bike but an electric motor kicks in to help with pedalling, and most importantly it give an extra push up hills.
The city of some 3 million people launched its electric bike share system in June 2014.
While other European cities like London and Paris set up shared bicycles schemes earlier, Madrid is the first major city to offer a system that only uses electric bicycles.
The argument behind BiciMAD is that with only regular bikes, they accumulate in low-lying areas and need to be shuffled around by trucks to redistribute them to higher ground — as happens in Barcelona.
Margot Bonilla, a 28-year-old IT technician, started using the electric bikes in July and no longer uses the metro to get around the city.
"You exercise, you don't pollute and you move around fast. It's just a bit expensive for my taste," she said.
An annual membership to the bike sharing scheme costs 25 euros ($27.7) while renting a bicycle costs 50 cents during the first half hour, then 60 cents for the next half hour.
By comparison a ride on the Madrid metro costs 1.5 euros for travel in the centre of the city.
Another problem is a lack of bicycles, Bonilla added.
"Yesterday I had to walk home because I went to two stations and did not find any," she said, repeating a common complaint from regular users of the system.
Vandalised and stolen
The city rents the bicycles from Spanish firm Bonopark, which since 2013 has supplied electric bicycles for a similar scheme in the northern Spanish city of San Sebastian.
"We have a thousand bicycles available at 160 stations right now," said the head of the BiciMAD system, Joaquim Jimenez.
"We will have 2,000 electrical bicycles once the system is fully operational and the goal is to have 4,000 by 2026 when the contract ends," he added.
Madrid city hall has spent 535,000 euros to rent the bicycles from Bonopark since the bicycle sharing programme was launched in June 2014.
It blames the shortage of bicycles on a technical glitch with the docking system, which often fails to recognise bikes and locks them, making it impossible for users of the system to take them for a ride.
The electrical bicycles also suffer all sorts of attacks: they are mistreated by users, yanked from docking stations to be taken for a free ride, abandoned anywhere, sometimes even in the city's Manzanares River.
Since the launch of the scheme, 470 bicycles have either been stolen or vandalised to the point that they could no longer be used, according to a city hall tally.
The vandalism has increased since the start of summer but city hall does not link the influx of foreign tourists during the peak travel season with the rise.
Stolen BiciMAD bicycles usually resurface since they can only be recharged at a public station and they weigh a hefty 22 kilos, said Jimenez.
The launch of the electrical bicycle sharing scheme has led to an increase in the use of bicycles in general in the city, despite the lack of cycle lanes.
"Clearly we want a city with fewer cars," the city councillor in charge of mobility, Ines Sabanes, said.
"We need the use of bicycles to develop, it is an obligation," she added, referring to European Union demands that Madrid boost public transportation to curb high air pollution levels.
Related Articles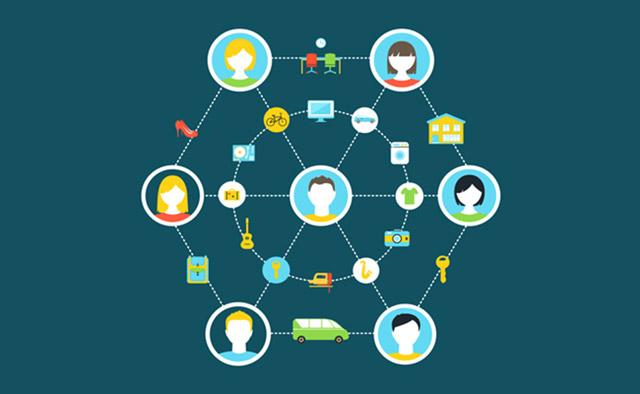 Jul 08,2017
SHANGHAI — Basketballs, electric scooters and rainbow-coloured umbrellas — nothing seems out of bounds in China's booming "sharing economy".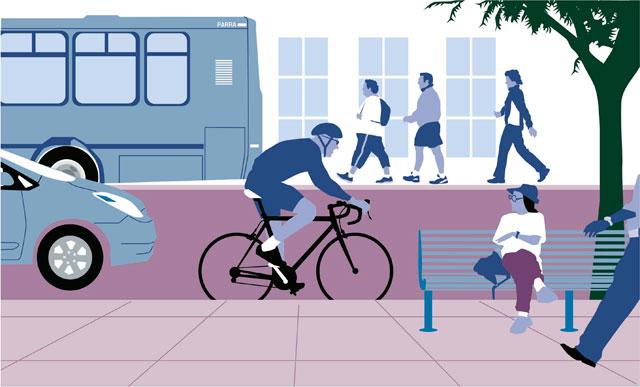 Feb 06,2017
SHANGHAI — Unlock them with an app, drop them off anywhere, and nip past lanes of stationary car traffic: the humble bicycle is seeing a rev
Jul 06,2015
LOS ANGELES — A washing machine stands in the middle of Maria Jimenez's California yard, like a redundant relic of modern life.
Newsletter
Get top stories and blog posts emailed to you each day.