You are here
Maserati Levante S: Force of nature
By Ghaith Madadha - Oct 03,2016 - Last updated at Oct 03,2016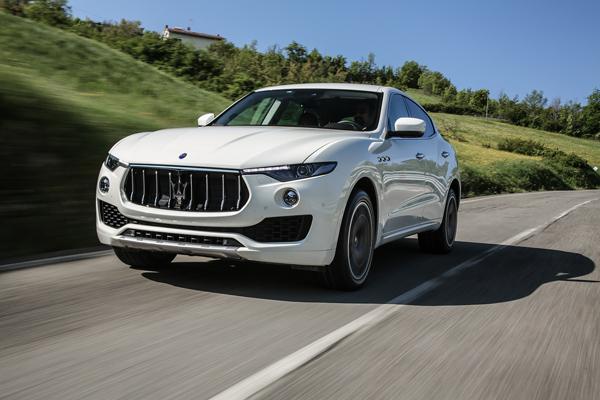 Photo courtesy of Maserati
Long-expected and first hinted at with the 2003 Kubang concept, Maserati's first production SUV stormed onto global markets arrived earlier this year and very soon after debuted in Jordan. Named Levante after the notable wind — as is tradition at Maserati — the Italian brand's SUV certainly has the power and moody charisma to be compared to a force of nature, especially in range-topping Levante S guise as featured here.
Anticipated to significantly expand the Modenese carmaker's sales and broaden its client base and appeal, it was crucial that Maserati gets it right in terms of character. Given a heritage steeped as much in racing lore as it is a luxury product the Levante succeeds in treading a fine line between a sense of exoticism on the one hand, and real-world accessibility, practicality and ability, on the other.
Dramatic disposition
Dramatic and with a strong sense of occasion about it, the car's theatrically assertive fascia is strongly inspired by 2014 hungry and menacing Maserati Alfieri coupe concept. Likewise, the Levante is also based on Italian Maserati architecture rather than a Jeep Grand Cherokee platform borrowed from its parent Fiat Chrysler Automobiles group American portfolio, as some erroneously expected after the second Kubang concept was unveiled in 2011.
Brutally fast and distinctly sporty on-road but unexpectedly capable off-road, the Levante S is built on a shared platform with Ghibli and Quattroporte luxury sports saloon sisters, and features a modified version of the same sophisticated and rear-biased Q4 four-wheel drive system. Predatory and shark-like in appearance, the Levante's design is focused on a vast, aggressive and dramatic hexagonal grille with prominent trident badge.
Flanked by heavily browed slim headlights with inwardly tilted LED running lights, the Levante's grille features widely spaced vertical slats, behind which automatically closing radiator slats — that help achieve class-leading CD0.31 aerodynamics — are clearly visible. Featuring a luxuriously long bonnet with sculpted surfacing, prominent wheel arches and rakish roofline, the car's road-hugging stance and sense of urgency, is complemented with a large tailgate spoiler and quad big bore tailpipes.
Brutal and brisk
A taller and more aggressively proportioned aesthetic relation to the Alfieri concept, both current Levante variants are powered by a Ferrari-built 3-litre direct injection twin-turbo V6 engine. With a significant 79BHP advantage over the entry-level model, the more powerful Levante S develops 424BHP at 5750rpm. Underwriting its urgent power accumulation, the veritable and tsunami of torque of the Levante S peaks at 369lb/ft throughout a broad and flexible 1,750-5,000rpm mid-range plateau.
With broad grippy tyres, tenacious four-wheel drive, aggressive lower gears and quick-spooling twin-turbos, the Levante S launches off-the-line with brutal vigour. Disdainful of its 2109kg heft, the Levante S rockets through the 0-100km/h sprint in just 5.2 seconds and is capable of a 264km/h top speed, compared to the standard Levante's 6-second acceleration and 251km/h maximum. Meanwhile, a smooth and responsive 8-speed automatic gearbox allows for relatively modest 10.9l/100km combined fuel efficiency.
Rasping, crackling and growling, the Levante S' mightier output lends it a peakier and more hard-edged character than the standard model. Driving the 345BHP entry-level Levante, one seems to rely more on its ample mid-range torque. Just as muscular and effortless in mid-range versatility, the car's more urgent, visceral and volcanic power build-up, however, seems to more noticeably entice one to more aggressively reach for towards it top end.
Tidy composure
Stable, planted and buttoned down on rebound, the Levante S is a natural high-speed cruiser. Aiding its handling precision, ride comfort and cabin refinement is a 20 per cent stiffer structure than the Maserati Ghibli saloon, which also lends its more rugged rigidity to cope with demanding off-road driving. With sophisticated double wishbone front and five-link rear adaptive air suspension, it well-absorbs road imperfections and automatically lowers to a 175mm ride height at speed.
Featuring firmer damper and front anti-roll bar rates than the standard model, the Levante S drives with stiffer and more hard-edged control through switchbacks. Sure-footed with sharper responses and lateral control, it turns in tidily and intently with quick accurate steering. Flatter through corners, the Levante S heroically well-contains its 2.1-tonne weight, with little body role for its segment, and benefits from ideal weight distribution and a low centre of gravity.
Tidy into corner with rear-drive like balance, its sophisticated adaptive Q4 four-wheel drive system sends 100 per cent power in default conditions for agility. Meanwhile, huge 265/45R20 front and 295/40R20 tyres developing huge levels of reassuring roadholding, aided by its Q4 system, which can reapportion up to 50 per cent power frontwards to maintain traction and pullout of corner. Additionally, a mechanical limited-slip rear-differential re-distributes power along the rear axle as needed.
Class and capability
Further aiding cornering agility is an automatic torque vectoring system selectively braking inside wheels through corners. Additional driver assistance systems include stop/go adaptive cruise control, parking assistance, rear and surround view cameras, hill descent control and blind spot, lane departure and forward collision warnings. With hunkered down yet ergonomic driving position, and long high bonnet, a low-set front-facing camera usefully provides enhanced visibility for steep inclines and low speed manoeuvring in tight confines.
Re-distribute power to maintain traction over loose surfaces and steep inclines, the Levante S proved capable on dirt and gravel trails during test drive in Italy. With two air suspension off-road ride height ground clearance rises from 210mm, default, to 247mm to easily traverse deep ruts and rocks, and increase wheel travel and ground contact, while improves approach, departure and ramp angles. Pre-set off-road modes also re-calibrate drive-line and electronic stability systems for off-road driving.
A large luxurious sports SUV, the Levante is refined in both ambiance and quality luxury materials, with classy yet sporty design, intuitive and user-friendly layouts and instrumentation, and extensive personalisation possibilities. Driving position is well-adjustable, supportive and comfortably focused, while rear seat access and head and legroom proved particularly good, even compared to taller more traditional SUVs. Generous equipment levels including heated/ventilated seats, panoramic sunroof, high resolution 8.4-inch touchscreen and Harmon Kardon and Bowers & Wilkins sound systems.
TECHNICAL SPECIFICATIONS
Engine: 3-litre, in-line, twin-turbocharged V6 cylinders
Bore x stroke: 86.5 x 84.5mm
Compression: 9.7:1
Valve-train: Chain-driven 24-valve DOHC, direct injection, variable valve timing
Gearbox: 8-speed, automatic, four-wheel drive, self-locking rear-differential
Gear ratios: 1st 4.71; 2nd 3.14; 3rd 2.11; 4th 1.67; 5th 1.28; 6th 1.0; 7th 0.84; 8th 0.67
Reverse/final drive: 3.3/2.8
Power, BHP (PS) [kW]: 424 (430) [316] @5,750rpm
Specific power: 142.3BHP/litre
Power-to-weight: 201BHP/tonne
Torque lb/ft (Nm): 427.8 (580) @1,750-5,000rpm
Specific torque: 194.7Nm/litre
Torque-to-weight: 275Nm/tonne
Redline: 6,500rpm
0-100km/h: 5.2 seconds
Top speed: 264km/h
Fuel consumption, urban/extra-urban/combined: 15-/8.5-/10.9 litres/100km
CO2 emissions, combined: 253g/km
Length: 5,003mm
Track, F/R: 1,624/1,676mm
Kerb weight: 2,109kg
Suspension, F/R: Double wishbone/multi-link, adjustable air springs
Brakes, F/R: Ventilated, perforated discs, 380 x 34mm/330 x 22mm
Brake callipers, F/R: 6-/1-piston
Tyres, F/R: 265/45R20/295/40R20 (as tested)
Related Articles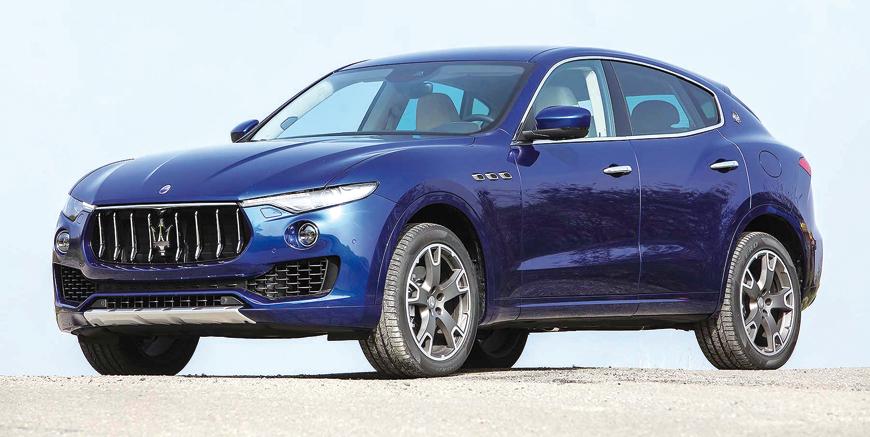 May 16,2016
Renowned as a maker of fine luxury and sports cars and with a rich racing tradition, Maserati now enter the SUV market with the long-awaited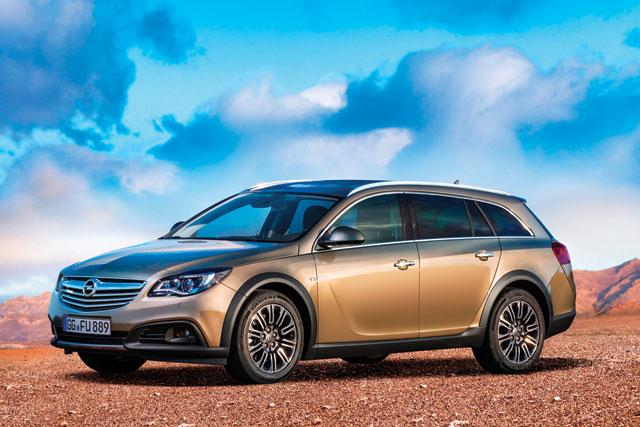 Sep 22,2014
A new addition to Opel's mid-size Insignia saloon and estate, the Country Tourer is a raised four-wheel drive estate version, designed for the sort of modest off-road ability one might require in real world driving.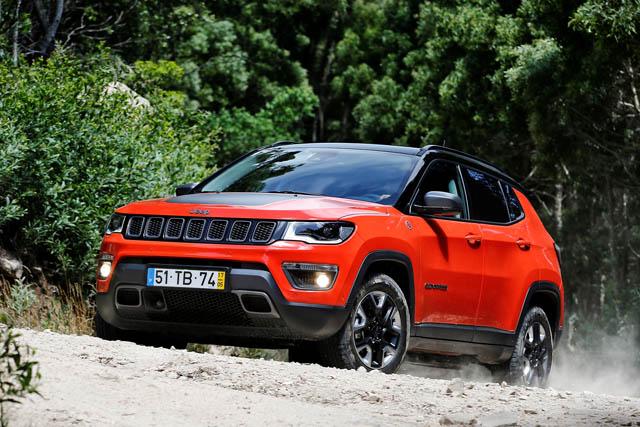 Jun 19,2017
That from afar and to the untrained eye, the new Jeep Compass seems uncannily similar to the iconic off-road brand's largest Grand Cherokee
Newsletter
Get top stories and blog posts emailed to you each day.