You are here
Medicine: Playing it safely
By Dr Kamal 'Akl , Family Flavours - Jan 19,2020 - Last updated at Jan 19,2020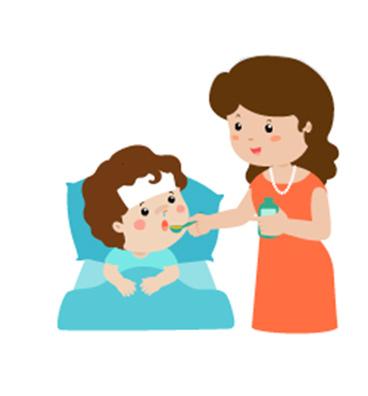 Photo courtesy of Family Flavours magazine
By Dr Kamal 'Akl
Consultant Paediatrician and Paediatric Nephrologist
Many parents make mistakes in giving their child medicine. One small misstep could have very dangerous consequences.
Waseem (7) was rushed to the Emergency Room with a convulsion. Here's the background:
Parent: I am worried that my son Waseem still wets his bed. I hate cleaning and washing the bed sheets every day.
Neighbour: Don't worry. Why don't you try the medicine I give my son. It helped him stop wetting the bed. I will give you some pills to try.
Parent: Okay; we will try it.
Unbeknownst to Waseem's parents is the potentially harmful side effects of this medicine for a child who drinks a lot of water like Waseem. In this case, taking medicine caused water to accumulate in Waseem's body, leading to a convulsion. While one medicine may work for one child, it may not work or will even harm another child. It is important to use medicine in a safe way to avoid harm to children.
Consider the following:
• One medication we use for day wetting predisposes the child to heatstroke if she or he plays outside in the hot sun for a prolonged period
• Cold medications should not be used in children younger than four years of age
• Use of cough medicines, which are ineffective, for a child with asthma delays the proper management with nebulisers. Delay in treating the child may transform a mild to moderate asthma attack into a serious one
• Antipyretics should be used judiciously to control fever. Overuse of fever-lowering medicine results in liver and kidney injury that may prove to be very serious. Unfortunately, I see a lot of such cases. The reasons are fever phobia, leading to use of high cumulative doses. Likewise for the syrup. One should always check the concentration in the suppository or syrup
Herbal alternatives
Some parents reject medicine altogether and resort to herbal alternatives, assuming they are safer because they are natural. That's not always the case. The paediatrician should always be informed about the use of alternative medicine.
For example, honey should not be given to babies under one because it may carry bacteria that cause serious illness in such babies.
Remember, once the liver or kidney is harmed, it predisposes a child to lifelong problems if the injury is repeated again and again — whether from medicine or infection. The damage may surface in adulthood with the child not knowing what she or he was exposed to in childhood.
Takeaway message
• Never giving your child medication prescribed to another
• Always reading the concentration of the active ingredient in the medicine
• Avoiding, if possible, herbal medicines for children younger than two years of age and informing the paediatrician if you are using or planning to use such a remedy
Reprinted with permission from Family Flavours magazine
Newsletter
Get top stories and blog posts emailed to you each day.