You are here
Meditation may help prevent heart disease, doctors say
By Reuters - Oct 07,2017 - Last updated at Oct 07,2017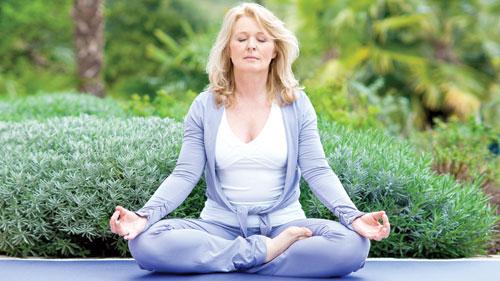 Photo courtesy of everydayhealth.com
Meditation may help reduce the risk of heart disease when it is added to proven approaches like lifestyle changes or drugs to lower blood pressure and cholesterol, US doctors say.
In its first guidelines dedicated to meditation, the American Heart Association (AHA) stresses that the benefits haven't been clearly established because studies have generally been too small, brief or poorly designed to draw broad conclusions. But the AHA research review concludes that meditation may have some benefits beyond just reducing stress, said Dr Glenn Levine, chair of the AHA task force on clinical practice guidelines.
"Meditation can be considered as an adjunctive lifestyle intervention in those interested in this practice," Levine, a researcher at Baylor College of Medicine in Houston, said by e-mail. "We do not believe meditation should be undertaken as a substitute for well-established and recommended lifestyle and medicinal interventions."
The practice of meditation dates back as far as 5000BC. While meditation is associated with certain philosophies and religions, today it is practiced by people from many walks of life as a way to improve focus and relaxation, Levine and colleagues note in the Journal of the American Heart Association.
The guidelines do not address mind-body practices such as yoga and Tai Chi because the physical activity in these pursuits has been proven to help lower the risk of heart disease.
Instead, the AHA focused on sitting meditation, including a variety of common forms such as: Samatha; Vipassana (Insight Meditation); Mindful Meditation; Zen Meditation (Zazen); Raja Yoga; Loving-Kindness (Metta); Transcendental Meditation; and Relaxation Response.
Among other things, these inactive forms of meditation may be associated with decreased levels of stress, anxiety and depression, and improved sleep and overall well-being, the AHA guidelines note.
Meditation might also help lower blood pressure, but there is not enough evidence yet to show whether or how much blood pressure might decline for individuals.
Some studies have also suggested that meditation might help people quit smoking, the guidelines conclude.
Meditation may help lower the risk of heart disease by countering the impact of stress on the body, said Dr James Stahl, a researcher at the Geisel Medical School at Dartmouth College and at Dartmouth-Hitchcock Medical Centre in Lebanon, New Hampshire.
When people are under stress, their fight or flight response can kick in, leading to a release of stress hormones as well as spikes in blood pressure, heart rate, oxygen consumption and a release of inflammatory chemicals in the body, Stahl, who wasn't involved in the guidelines, said by e-mail.
"This is perfectly appropriate when confronted by a tiger but not so much if ordinary things like traffic trigger this response," Stahl said.
Meditation can trigger the opposite of a fight or flight response, encouraging the body to slow down and improving risk factors for heart disease like metabolic problems or inflammation.
Some patients may even be able to try meditation along with diet and lifestyle changes before they move on to drugs, Stahl said. Meditation will work best, however, if people practice with the help of a trained professional.
With regular practice, meditation may also help improve quality of life, especially emotional and spiritual aspects, said Bei-Hung Chang, a researcher at the University of Massachusetts Medical School in Worcester who was not involved in the guidelines.
"Meditation generally has low risks, and low costs," Chang said by e-mail. "Once learned, the technique can be practiced anytime and in any place, and integrated into one's way of life."
Related Articles
Apr 21,2018
Losing two or more natural teeth in middle age may signal an increased risk for coronary heart disease, a US study suggests. "In additi
Nov 18,2017
Below a certain starting threshold, using medication to reduce blood pressure in otherwise healthy people does not provide a clear survival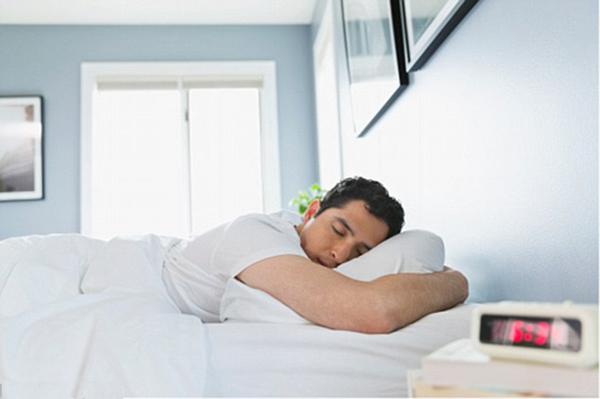 Sep 21,2016
Sleep irregularities may be tied to a variety of health problems, such as diabetes and obesity, that can increase the risk of cardiovascular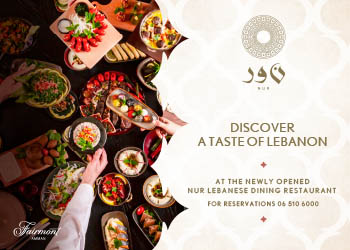 Newsletter
Get top stories and blog posts emailed to you each day.