You are here
New evidence of refugees' innovation
By Sally Bland - May 07,2017 - Last updated at May 07,2017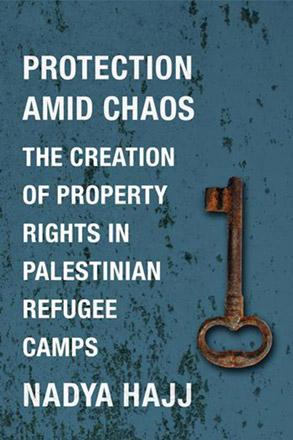 Protection amid Chaos: The creation of property rights in Palestinian refugees camps
Nadya Hajj
New York: Columbia University Press, 2017
Pp. 214
Private property in refugee camps may seem to be an oxymoron, but this book proves otherwise, affirming the obvious truth that the security of one's home and assets is an organising principle of daily life, including for refugees. The question of ownership is especially poignant for Palestinian refugees who have been forcibly alienated from their original property for seventy years due to Israel's usurpation and the international community's failure to rectify this injustice.
While interviewing Palestinian refugees, Nadya Hajj, assistant professor of political science at Wellesley College, Massachusetts, was surprised to learn of the existence of legal property deeds in camps. "Like Indiana Jones tearing through cobwebs and finding the Holy Grail, I squeaked open a metal file cabinet drawer and discovered hard-copy evidence of property titles in refugee camps all over Lebanon and Jordan." (p. 3
This discovery channeled her research into previously uncharted territory, focusing on "the potential for institutional innovation and evolution in transitional political landscapes". (p. 1)
It also led her to call for new theories about how people function in such undefined and often unregulated spaces.
Hajj interviewed 200 Palestinians in seven refugee camps in Jordan and Lebanon, in order to trace "the evolution of property rights from informal understandings of ownership to formal legal claims of assets to shed light on how communities thrive in challenging political economic spaces". (p. 9)
She learned that this evolution was driven by Palestinian refugees' attempt to protect themselves and to create order out of the chaos into which they were plunged when expelled from their homeland.
The book strikes a good balance between the theoretical and the human sides of the issue. By including many quotes from her interviews, Hajj lets refugees recount their first-hand experience in using their pre-1948 traditions and methods for dealing with property rights and violations of the same. Their accounts also reopen the file of property rights in
Palestine, which were mainly inherited from Ottoman times. Hajj critiques assumptions about land ownership in Palestine made by Western scholars who fail to understand the complexity and various types of land ownership prevailing in the Ottoman Empire.
Later on, Palestinian refugees adapted their strategies to match shifting economic and political conditions — in Jordan, negotiating with the host government to adjust their practices to the country's laws, and in Lebanon, working with Fatah after the PLO assumed charge of the camps. Moreover, with the remittances sent back by young men working in the Gulf or Libya, small businesses grew and expanded in the camps, especially after the oil boom, increasing the need for more codified property regulations.
Hajj measures how Palestinian refugees dealt with property issues against various theories about how people create institutions, and compares their experience to that of other population groups living in transitional spaces, concluding that the Palestinian case is not exceptional. On the contrary, she contends that it "provides an excellent template for other communities hoping to find protection in transitional spaces". (p. 13)
It is at this point that the book assumes great current relevance, as Hajj updates her historical findings with coverage of the destruction inflicted on Palestinian lives and camps in this millennium. Tragically, the 2007 conflict between the Lebanese army and Fatah Al Islam destroyed Nahr Al Bared camp in North Lebanon, inflicting huge losses on the inhabitants and negating their existing system of property rights. But it also gave Hajj the chance to "track the evolution and renegotiation of property rights in real time". (p. 112)
Her account of the camp's rebuilding, and to what extent refugees were able to restore their former property, is very valuable, since it has not been easy to access reliable information about this process. In the face of onerous new restrictions set by the Lebanese authorities, refugees employed new strategies, urging aid organisations and engineering firms in charge of the reconstruction "to use informal refugee claims and pre-2007 titles to define the footprint and location of homes and businesses in the new camp". (p. 147)
This meant implicitly acknowledging de facto Palestinian ''ownership''.
Though the resulting reconstruction was not perfect, Hajj contends that Palestinians in Syria — the most recent "doubly dispossessed" refugee community — can learn from the Nahr Al Bared refugees' efforts.
While breaking new ground on a previously cloudy issue, Hajj imparts both basic and new knowledge about Palestinian refugee camps in Jordan, Lebanon and Syria, yesterday and today. Most importantly, she shows that far from only being sites of hopelessness and helplessness, refugee camps are sources of dynamic innovation and persistent entrepreneurial spirit.
While upholding stringent academic standards, Hajj's concern and admiration for the refugees is palpable. One senses that this is not only because she is Palestinian, but because she has tied her academic career to pursuing issues related to justice and human welfare.
Related Articles
Aug 03,2014
In "Refugees of the Revolution", Diana Allen addresses a debate that has been simmering for decades, though often out of the public eye: Does adhering to their right of return preclude Palestinian refugees from struggling to improve their living conditions? Her research focuses on a refugee community for whom this question is most acute, namely Palestinians in Lebanon and Shatilla Camp in particular.
Nov 22,2015
Erased from Space and Consciousness: Israel and the Depopulated Palestinian Villages of 1948Noga KadmanUS: Indiana University Press, 2015Pp.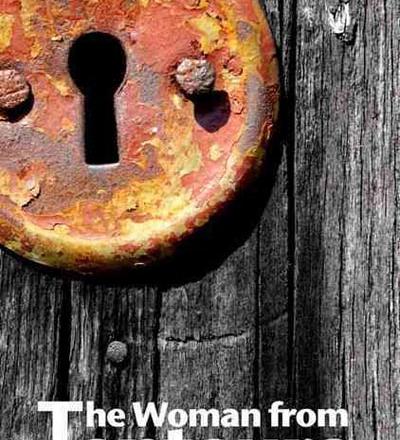 Jun 15,2014
Combining a deep understanding of history and human psychology with her rare storytelling gift, Radwa Ashour retells the Palestinian story in novelistic form.