You are here
Play-based learning at home
By Family Flavours - Aug 15,2021 - Last updated at Aug 15,2021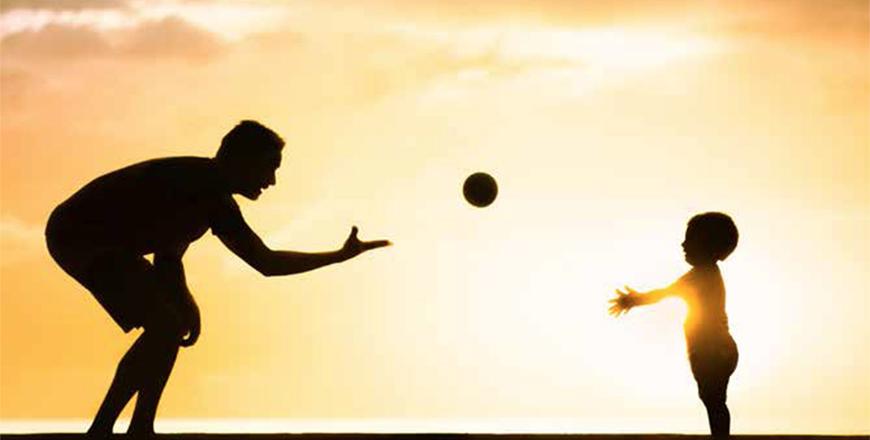 Photos courtesy of Family Flavours magazine
Not only is play-based learning in classrooms important, but did you know it could also play a role at home?
In March 2020, Jordan went into total lockdown due to the COVID-19 outbreak. Suddenly, everything had to be online and from home, including education. As everyone scrambled to adapt, the pressure (on teachers, parents and caregivers) to continue providing quality learning was immense. Whilst some older students might have relished the opportunity to Zoom into lessons from their bedrooms, the reality was that most students, particularly those at the critical developmental age of three to eight years old, were missing out on vital skill-building during this period.
Impact of social interaction
When a child is between three to eight years old, interactions in a school environment with peers and teachers are vital for acquiring foundational, social and communication skills. We know that play-based learning is effective in the classroom. It gives children the opportunity to work on their self-regulation (the ability to understand and manage one's behaviour and reactions), problem-solving and decision-making skills through class games, interactive stories and physical participation.
As the months of school closures rolled on, something was needed to fill this gap. The question arose: How could these learning opportunities be recreated at home, through a screen? How could children develop social skills while locked indoors without other children their age (siblings aside)? And how could parents and caregivers be supported to provide this learning when teachers themselves were still navigating new waters?
Meeting the challenge
When Seenaryo was approached to develop remote learning options for kindergarten children, we knew we had a challenge on our hands. After all, live video calls are not the ideal option for children at this age. Plus, many families face Internet instability and children this young struggle to work independently.
Given that Seenaryo teaches through play and play-based activities requiring a level of real-time communication and human touch, we concluded that we had to put you, the parents and the caregivers at the centre of whatever we designed. And so, in a quick but careful response to these needs, "I Learn From Hom"e was born.
"I Learn From Home" is a remote learning programme with videos sent to caregivers via WhatsApp. The idea is that you, as parents and caregivers, watch these videos and then go and apply the lessons with your child at home. These video lessons contain step-by-step instructions on leading play-based, participatory activities (games, songs and role-play) supported by written lesson plans. They are short (no more than four minutes), have high production values (so they look good!) and have Seenaryo actors (themselves at home in lockdown) playing the role of the caregiver and the child.
The aim is not to increase a child's screen time, but rather to give you, as caregivers and parents, the tools you need to be actively involved in your child's learning and development. In addition, videos of interactive stories led and filmed by Seenaryo facilitators are also sent for children to watch and interact with, igniting their creative and critical thinking skills. To date, I Learn From Home has reached more than 9,500 families across Lebanon and Jordan.
Well-being
and resilience
Play-based learning at home is much more than making sure children don't miss out academically. One of the biggest risks of being out of school is the negative impact on children's well-being and resilience. Using play-based activities delivered via caregivers, allowed us to focus on social and emotional skills and tackle that issue head on.
Nader, a widowed father who received I Learn From Home, said, "It's been a very difficult journey, to be honest, but extremely rewarding." He feels that it helped him improve his communication with his children and he realised "that I am capable of looking after my children and providing them with the best education they need".
Although distance learning has been a strain and a challenge for all those involved in education, we've witnessed how quickly and effectively even nonteachers can deliver child-centred, play-based methods. If we can bring this forward into schools with skilled teachers, we can ensure that every child is accessing learning through play. Activities that involve play, human interaction and opportunities for children to make decisions and express themselves, can positively impact their healthy development.
This article is by Seenaryo, specialists in theatre and play-based learning with marginalised communities
Reprinted with permission from Family Flavours magazine
Newsletter
Get top stories and blog posts emailed to you each day.