You are here
Rendition of the quintessential woman
By Ica Wahbeh - Mar 19,2017 - Last updated at Mar 19,2017
Work by Hind Nasser from her 'Many Faces of an Artist' exhibition on display at Gallery 14 through April 29 (Photo courtesy of Gallery 14)
AMMAN — Held in the month that celebrates women, Hind Nasser's exhibition at Gallery 14, "Many Faces of an Artist", literally displays many faces of women while giving the viewer an insight into the many facets of this artist's work that spans more than three decades.
The exhibition may well coincide with the International Women's Day, but Nasser's works are not an ephemeral, one-day-a-year homage, but a rendition of the quintessential woman, the mysterious, resilient, strong creature that is often overlooked, downtrodden or marginalised.
The rich gallery of portraits — in crayon, ink or acrylic — introduces one to women who, solemn or playful, happy or sad, young or old, slim or generously endowed with curves, pose detachedly or peer inquisitively back at the viewer.
Very few are renditions of faces of real models; most are the result of the artist's imagination, with a sprinkle of portraits of members of the close family.
From minimalist — a few masterful strokes of brush create silhouettes that bring to mind African art or Japanese calligraphy — to sketched, to almost naive and to realistic and richly detailed, the "faces" are diverse, in appearance, medium, colour and rendition.
Fakhrelnissa's influence — Nasser was taught by this famous painter "when I never thought I would paint", spending 15 years with this "very generous" artist who "introduced me to art" — is unmistakable in some images. But one could think of Gauguin in others and sees absolute originality in most.
Clearly defined, with strong features and painstaking details, barely emerging from a nebula of colour, like in a laboured process of creation, or outright abstract, the images, created in a wide range of styles and colours, linger on the retina long after viewing them, powerful images even at their most delicate or vulnerable.
Dark crayons, bold primary colours and pastel hues mix together — with golden shades and glitter adorning some newer portraits — are a feast for the eye and an apt manner of depicting femininity.
A few works displaying groups of women, coming together for some purpose or simply for the pleasure of sharing each other's presence, are juxtaposed to lonely figures in meditating postures, all conveying thjavascript:void(0);e richness of a woman's feelings.
Portrayed in their glorious beauty, Nasser's women are as varied as in real life.
Metamorphosed into flowers, taking a bath, enjoying solitude or sharing a cup of coffee with a friend, they are sensible, inwardly absorbed, self-contained, mysterious and in possession of knowledge that invites to be deciphered.
The artist's style changes over time, but not dramatically. From early sketches to today's portraits, the unitary thread is the woman — mother, child, sister, friend — a universe in herself that awaits discovery, understanding, love and appreciation.
The gallery will host women in the media, writers, designers and lecturers during this period that heightens awareness to half of the humanity.
Nasser's works, on display through April 29, will, however, be the everlasting gift to the beauty of women.
Related Articles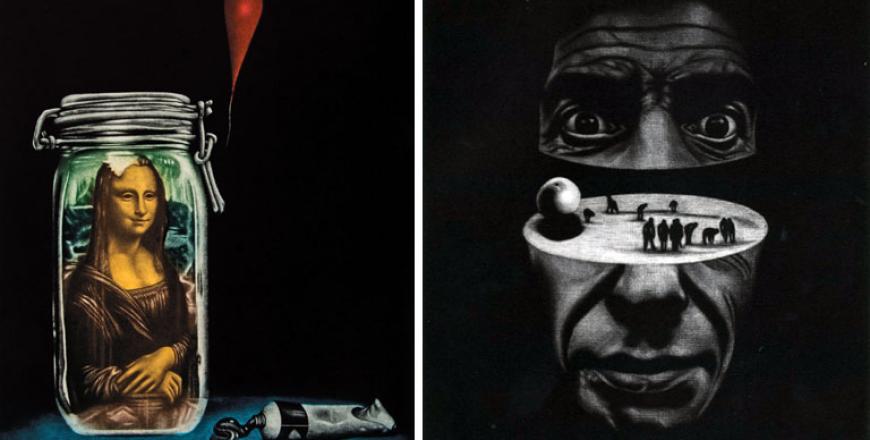 Oct 24,2015
Surrealist, symbolic, in warming colours and intriguing dark-light contrast, Hachmi Azza's "Retrospective Exhibition of Mezzotint Works", at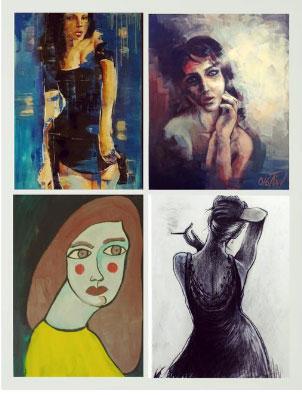 Jan 18,2018
AMMAN — The Zara Gallery on Wednesday inaugurated a group exhibition by Jordanian female artists, under the title "Delicate Lines of Strengt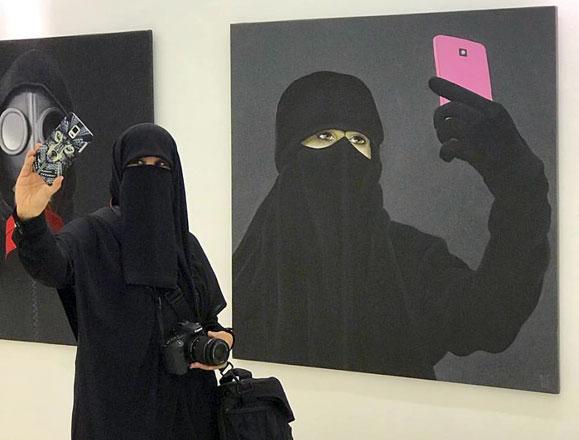 Oct 23,2017
AMMAN — "An 'Easternised' Scandinavian": this is how an art critic described the Danish painter Bente Christensen-Ernst, whose latest work i
Newsletter
Get top stories and blog posts emailed to you each day.