You are here
'Revelation' — an album that shines
By Jean-Claude Elias - Nov 11,2014 - Last updated at Nov 11,2014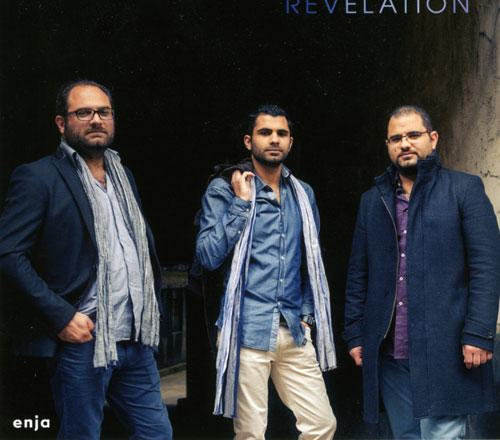 AMMAN — The Khoury Project has released a new album this month, and it is not just another album. With Revelation, as the new CD is titled, the three Jordanian brothers and musicians, Elia, Basil and Osama Khoury have proven one more time their commitment to uncompromising innovation. This is genuine music, high above the crop, by any standard.
Refusing to compose or record any material that does not bring something new, the trio's new opus simply is stunning. You can try and analyse every trait of it, you'll be lost for superlatives. Whether the innovative aspect of the compositions, the pristine interpretation, the virtuosity, the arrangements, the excellent taste, or even the recording itself, the album truly shines any which way you listen to it or look at it. Before anything else it is beautiful, uplifting music that touches you heart, your ears and your mind.
If the roots definitely are in Arabic music, the music takes the listener much beyond. Revelation includes ample accents of other music genres, from straightforward occidental to jazz and flamenco, always with finesse, elegance and subtlety. The tour de force however, lies in the smart, tasteful blending of all these sources into one. It's all genuinely inspired and never artificial. Rarely have different genres blended so well, maintaining unity while diversifying. It can be heard from the beginning, with the classy subdued intro.
Interestingly, careful listening reveals arpeggios on the qanun that sound very occidental by moments, especially because of the scales used. At other moments the way the strings are bent would conjure up the sound of electric guitars as they are played in Western rock music.
When it comes to Arabic music these days, most of the time one is usually torn between artificially flavoured modern pop and the old classical, traditional sound from days of yore. The Khoury Project may well have introduced the first Arabic sound that is modern while maintaining its original roots, again without any artifice.
From the first to the last track that is a cover of Paco de Lucia's "Zyryab", there is not a single dull moment. The appeal of the sound is undeniable and the intelligent changes of patterns, of beat and tones take the listener to a wonderful musical journey.
How is the Khoury Project able to achieve such an uncommon feat? It could be their sound academic musical education, or perhaps the great masters they have studied or worked with. In the end it is probably just a matter of talent and God send gift. Plus, naturally, a lot, a lot of work.
The brothers have been living in France for a few years now, working, performing and recording there. Revelation was recorded in Jordan but mastered in France. Three other musicians have participated in the recording, Yousef Hbeisch who played oriental percussions, Inor Sotolongo who played percussions and Guillaume Robert who played contrabass. The Khoury brothers provided the main violin (Basil), oud (Elia) and qanun (Osama) parts. Each of the three Khoury brothers is a true master of his own instrument.
Currently on a visit to Jordan, Basil Khoury spoke to The Jordan Times explaining "We need to do something absolutely new with each release. We avoid, at any cost, repetition and material that does not innovate". He added: "We take turns at composing. Usually one of us starts with an idea, and then with the other two we develop it into a full composition… We make art for art's sake and avoid any link or reference to politics in our music."
The trio is expected to perform in Amman on December 4 at the Terra Santa College auditorium for the launching of Revelation in Jordan, according to Basil Khoury.
Related Articles
Mar 19,2016
Yousef Kawar, the most progressive composer in Jordan and perhaps in the Arab World, has just released his fifth album titled Internal Dialo
Mar 19,2014
A flamenco guitar concert in tribute to Spanish flamenco composer and guitarist Paco de Lucia delighted the audience who came to enjoy the traditional Spanish music with a Jordanian flavour on Tuesday night.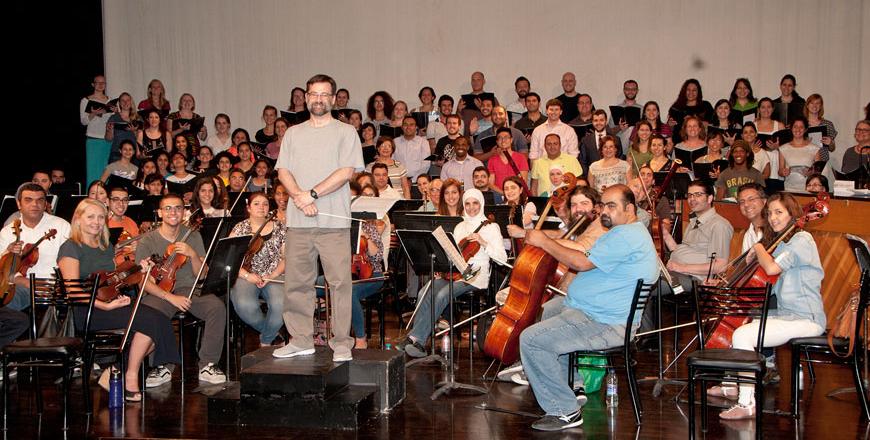 Jun 09,2015
Even by European or American standards this is considered a big classical musical event.
Newsletter
Get top stories and blog posts emailed to you each day.