You are here
Royal wedding
By Nickunj Malik - May 23,2018 - Last updated at May 23,2018
Where were you when Harry and Meghan got married last weekend? Watching the proceedings on television I hope. It is not everyday one gets to see the nuptial of two people who were conferred the titles of duke and duchess of Sussex by the queen of England simply because they decided to marry each other. It was almost as if the monarch acknowledged their wedding as a supreme act of bravery. Which it is, to a certain extent, for the young prince, who has embarked on it for the first time, unlike his American wife, who is a divorcee and has considerable more experience in this field.
The last time the world viewed Prince Harry so intently was in the year 1997, when he trailed his mother's coffin at her funeral procession, as a forlorn 12-year-old. Two billion people had turned up to say farewell to his mum, Princess Diana, who had died in a car crash in Paris but it was the sight of the grieving prince that stayed with everyone.
Throughout his tumultuous youth, he was a tabloid sensation and a darling of the paparazzi who regularly featured him on the front pages in an inebriated and dishevelled state. Dirty Harry and Playboy Prince were some of risqué labels assigned to him, and he unwillingly though invariably, lived up to that image.
When he was introduced to the sensible Hollywood actress Meghan Markle on a blind date, which was set up by common friends, opposites did attract, so to speak. They hit it off and, without divulging too much of behind the scenes activity that might be construed as pure conjecture, we all ended up positioning ourselves in front of our respective idiot boxes. To observe the events unfold at St George's Chapel in Windsor Castle, on Saturday the 19th of May.
The best part of any wedding, everybody agrees, is analysing the entire occurrence a few days later with the entire family, during the screening of the DVDs. Here one can catch the gossiping aunties, the intoxicated uncles, the exaggerated dancers and the overactive children — in all their resplendent glory. There is always one odd invited guest, who complains that the naan bread is not hot or the ice cream not cold. Their petty petulance is a comical add-on to the overall entertainment.
The undisputed highlight of this royal wedding was a passionate sermon that was delivered by the African American preacher, the Most Reverend Michael Curry. He became the first black presiding bishop of the Episcopal Church in 2015 and his speech was fiery, in every sense of the term.
Bishop Curry spoke at length about fire, quoting the late French philosopher and Jesuit priest Pierre Teilhard de Chardin, who had "suggested that the discovery and harnessing of fire was one of the great technological discoveries of human history". He then listed the many uses of fire, from cooking food, to aviation, to "broadcasting this wedding around the world".
My family WhatsApp group, whose members are spread across various continents, was beeping notifications every second.
"What's he doing?" messaged my brother-in-law from Delhi.
"He is hilarious," our daughter typed from London.
"The royal family can't contain themselves," our son-in-law chipped in.
"We need to get you all married," the Reverend drawled dramatically.
"Two young people fell in love, and we all showed up," he continued.
"What's he doing?" my sister-in-law from Dubai complained this time.
"Stealing the limelight," I wrote back.
Related Articles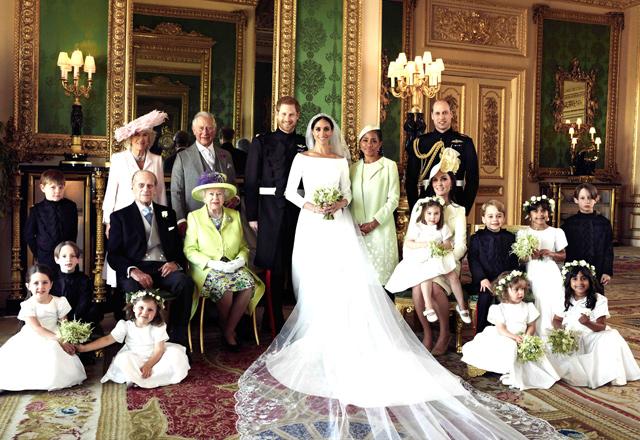 May 21,2018
LONDON — Prince Harry and his wife Meghan on Monday thanked all those involved in their wedding at the weekend as they released official pho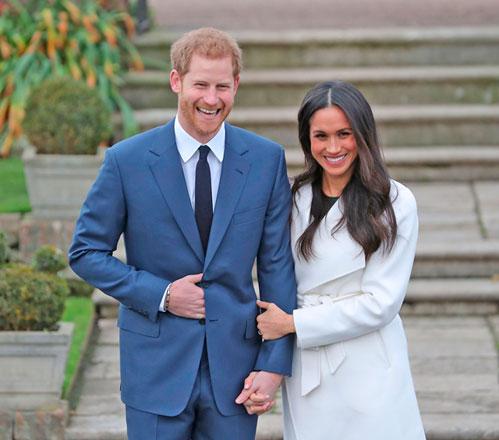 Nov 28,2017
LOS ANGELES — Meghan Markle says acting will take a back seat when she marries Prince Harry, following the example of screen icon Grace Kell
Apr 21,2018
LONDON — Queen Elizabeth II marked her 92nd birthday on Saturday with traditional gun salutes and a Commonwealth-themed charity concert feat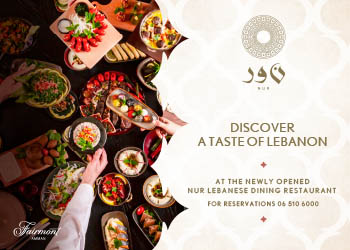 Newsletter
Get top stories and blog posts emailed to you each day.