You are here
Speaking louder
By Nickunj Malik - Mar 08,2017 - Last updated at Mar 08,2017
These days I have to repeat whatever I say at least twice, before someone my age or older, can understand what I'm saying. No, I've not started speaking in a foreign dialect. Not yet! That is my plan for next year when I begin to learn Portuguese, but for now, my conversations are mostly in a language that I've always spoken and which my companions have easily understood.
So, why is it that I have become completely inaudible of late? Have I started mumbling or has everyone else become hard of hearing? Do I not speak loud enough or has my generation turned a little deaf? Are my vocal chords failing along with my eyesight? What has poor vision got to do with muffled speech? Does it have a connection there somewhere? Am I missing something?
I don't know that but what I do realise, for a fact, is that I continue to misplace my reading glasses, several dozen times a day. The frequency, with which this happens, boggles my mind. I mean, one minute they are right there, perched precariously on the bridge of my nose, giving me a clear vision of all that I survey but the instant I am distracted, even momentarily, they simply vanish into thin air. Poof! Just like that!
And then the hunt begins, where I look under the chairs and over the tables, continuously uttering incoherent tirades on the side. After much searching, I find them and we are reunited for a short while, before they go missing all over again. It is not that the reading glasses trot off somewhere on its own, not at all. The thing is that I put them down on some flat surface and immediately forget where I have placed them.
In order to better recall the placement of my glasses, I decided to announce where I put them, as a sort of verbal note to myself. For instance, if I was in the kitchen and had taken them off there, I would say "kitchen counter" while placing them on the, well, kitchen counter. Thus before heading to the dining room, my brain would prompt me to pick up the discarded glasses from that precise place in the kitchen only. An enormous amount of precious time was saved by this simple exercise. Also, even though I could not spot them from a distance, I blindly followed where my oral reminder led me, and was instantly rewarded.
It was all working out rather smoothly for the last couple of months but suddenly, I got embroiled in the repetitive-conversation-syndrome vis-à-vis my peer group. Whenever I answered any of the questions put to me by any of them, the immediate response was either "what?" or "hain"?
Both these terms mean the same thing, in English or Hindi but basically, I had to repeat myself, in a louder tone this time. Subsequently, all the recurrent talk interfered with my verbal notes on the placement of reading glasses, and it all became a giant muddle. In my head, that is.
Recently, I had just proclaimed "tea tray" before dropping my glasses there, when my husband asked me for the car keys.
"They are in the brown bag," I articulated clearly.
"What?" my spouse bellowed.
"And my reading glasses are on the car tray," I explained.
"Hain?" he exclaimed.
"Speak louder, where are the keys?" he queried.
"In the tea bag," I stated in a loud voice.
Related Articles
Mar 29,2017
I belong to Punjab, a state in India where everyone loves to wear sunglasses.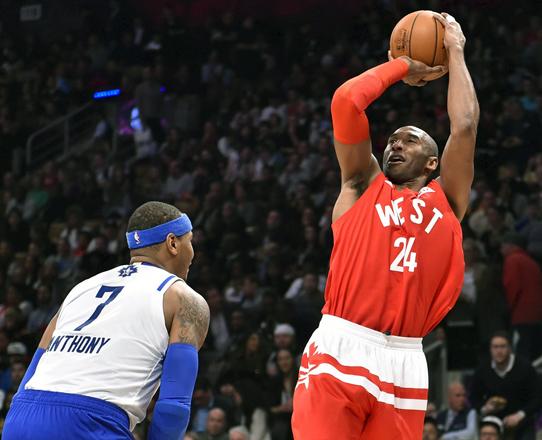 Feb 15,2016
TORONTO — The moment Kobe Bryant will savour most from his final All-Star weekend was one the world never saw.There were plenty of highlight
Jun 15,2017
It is often difficult for me, an honourary Jordanian, to explain to foreigners who visit Amman, why "shawarma", the most delicious of Levant
Newsletter
Get top stories and blog posts emailed to you each day.