You are here
Three exciting high-tech innovations
By Jean-Claude Elias - Nov 24,2016 - Last updated at Nov 24,2016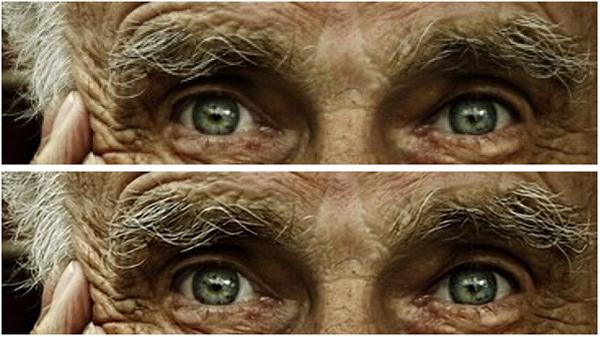 Top: original image, Bottom: RAISR enhanced (Photo courtesy of Google)
Recent feedback from readers of this column says I may be putting the accent too much on Cloud and Cloud-related topics. So perhaps we can cover a more down-to-earth but still thrilling subject this week and talk about a few high-tech innovations; some big others small. And there are a certain number of them.
One of the most spectacular has been announced by Google and consists of improving the resolution, the sharpness of photos that are less than perfect, and after they have been taken, of course. The process is called up-sampling. Google calls its "invention" RAISR which stands for Rapid and Accurate Image Super-Resolution. Automated photo processing methods that pretend to improve the resolution of existing pictures have been around for years, and most are… well, like sometime the photo itself, less than perfect.
Whereas they do improve its resolution, they damage other traits of the photo at the same time, such as tones for example; or the photo ends up looking un-natural and artificially processed. One such easy to use method is called the "unsharp mask" and is often provided by Photoshop or simply by your scanner's built-in software. Google's RAISR claims to do much better by improving sharpness, resolution and focus while resulting in a photo without any the unwanted side effects. Sample photos found on the web seem rather convincing. Only actual use, however, and over a period of time and a number of photos, will tell if RAISR is as revolutionary as Google says it is.
On the more practical, tangible side, and so as to quench our thirst for data storage, Seagate, a leader in disk drive technology is making available to the masses a portable, external USB disk drive that provides an incredible 8TB of storage. This is eight terabytes! It is space enough to store 8 million MP3 songs, or as many high resolution photos, or 8,000 high resolution full-length movies. Is it enough for your personal collection?
Only five or six years ago such a portable disk drive would have been totally unthinkable — at least at consumer level – and yet it is available off the shelf now, for about JD150. Just like most other portable drives, it is small and directly connectable to the USB port of your computer. This is a dream come true for all those who manage large collections of pictures, music or videos.
Want to take selfie shooting to another level, literally? Forget about those sticks that let you move the camera somewhat far from your body, for here comes the drone for smartphones. It is called AirSelfie and it flies up in the air, remains under your control wirelessly and takes the stunning aerial pictures you tell it to take. It is actually a pocket-sized camera drone and it is the brainchild of Kickstarter. The project has not materialised yet though chances are high that it will soon. Kickstarter presents it as "the only portable flying camera integrated into your mobile phone cover".
Kickstarter is a global community that is "…built around creativity…". Since it started seven years ago the concept has brought in and convinced 12 million people who pledged a total of $2.7 billion. It has insofar successfully funded 115,597 projects. The AirSelfie is one of the projects currently under funding.
On the luxury side of computer accessories you cannot ignore Microsoft's dazzling Arc Touch mouse. Everything in it is high-tech, class and refinement. It does not only look great with its superbly arched design that perfectly fits your hand, it is also super light, accurate and works well on virtually all surfaces, which means you do not necessarily need a mouse pad with it.
Its most spectacular aspect, however, is the fact that you can literally squeeze it and flatten it to carry it around easily in a laptop case or even in your pocket. This is because the Arc Touch mouse is thin and completely hollow under its arch. It is made of flexible matter, and, therefore, allows you to change its shape. This is what truly makes the design unique. Price also is on the luxury side. Count about JD75 for one such fine piece. It is not yet available in Jordan and should be ordered online. It is also wireless; it goes without saying.
Related Articles
May 19,2016
Send it as e-mail attachment? Upload it so as to share it then on Dropbox? Just transfer it via a cable from one device to the other?
Jan 22,2015
If you have adopted JPG-type photos many years ago and have made it your standard way of taking, scanning, viewing, saving and exchanging photos, you may want to keep an eye on the newcomer to the image compression market.
Sep 11,2014
It is OK to dream of the next spectacular IT innovation, to wait for it to be commercially implemented and to get into your life, as long as you don't neglect what is already available and make good use of it, putting order in your digital contents.
Newsletter
Get top stories and blog posts emailed to you each day.