You are here
Trading social media privacy, for job security?
By Zeid Nasser - Sep 22,2014 - Last updated at Sep 22,2014
Without a doubt, technology is the biggest factor transforming the workplace. It is driving the continued evolution of connectivity and productivity of workers.
Therefore it's not surprising that an emerging trend, being championed by human resource (HR) departments, is the practice of utilising personal data from an employee's social media accounts to understand what motivates the workforce.
A comprehensive study by PwC has researched this movement and has found that online monitoring by employers will rise in the next decade. "By 2020, people currently aged 18-32 will form half of the global workforce, bringing with them different attitudes to technology and personal data."
Apparently, younger people are more open to sharing their personal data with their employers; whereas only 36 per cent of Generation Y workers say they would be happy to do so. They also believe it is only acceptable if it is related to more job security.
Previously, HR and recruitment staff would "snoop around" a candidate's social media account to know more about that person's suitability to be hired. In fact, LinkedIn partly exists for the purpose of providing recruiters with glorified online CVs.
But now, and in a move towards transparency in the age of "personal information protection", it appears that companies want permission from their staff to monitor their social media interactions, and they claim it is for their own good.
HR specialists believe that what you do on Facebook could provide signals to why you move jobs and could present HR professionals with an understanding of how to improve your well-being.
If you think that sounds appalling, you're not alone. Nearly two-thirds of the 10,000 employees surveyed by PwC in several countries don't like this idea. However, they're probably powerless to do anything about it. After all, social media profiles are accessible to the public, which is the case with LinkedIn and Twitter, and are exposed to friends and co-workers, in the cases of Facebook, Instagram and others.
In fact, the majority of the five hundred HR professionals surveyed by the PwC study say that social media content monitoring is "inevitable".
To justify this, it is being compared to the way advertisers and retailers use customer data and track online and social media activity to tailor their shopping experience.
So, according to this somewhat frightening logic, employers can utilise a workers' personal data to measure and anticipate performance and retention issues.
It's like watching the movie "Minority Report". For example, disguised as a process aimed at your own good, companies will be able to reduce your days of sick leave by "real-time monitoring and advising you regarding your health-related activities". That should make you hesitate before sharing information about your latest workout, or lack of workouts.
The HR community is now buzzing with the possibilities that "consensual social media monitoring" provides. They're working on developing measures to build trust with employees regarding this process while instituting the benchmarks for the data analysis process. Obviously, there must be clear rules about how data is acquired, used and shared.
There are, of course, those who object to this trend in the psychiatric community, saying that such monitoring would inhibit employee interactions on social media channels, and could therefore defeat the whole purpose.
What's more, agreeing to such monitoring could actually reduce one's job security as employers misinterpret their findings regarding an employee's personal life. Certain pre-set ideals or prejudices that are held by a company's management regarding an employee's personal choices may actually have no bearing on his/her performance at work.
Imagine this ridiculous situation, quoting the misplaced enthusiasm of some HR specialists, whereby you are expected to "adhere to a standard of ensuring that your personal life does not conflict with company policies, and that your actions — even in your personal life — reinforce your engagement with business objectives".
It all sounds a bit too creepy and a wide-ranging discussion is required regarding what to do with the realities of technology in the work place.
For now, it seems like this is another price we all pay for the over-exposure of our personal and professional lives in the digital age. If you put the information about yourself out there, then it's difficult to complain that someone is using it to analyse your character and your potential as an employee. Live with it, or delete it.
Related Articles
Jul 14,2014
Wondering how well things are going on the job and what your co-workers think? New apps remove the guessing game by allowing colleagues to anonymously rate each other.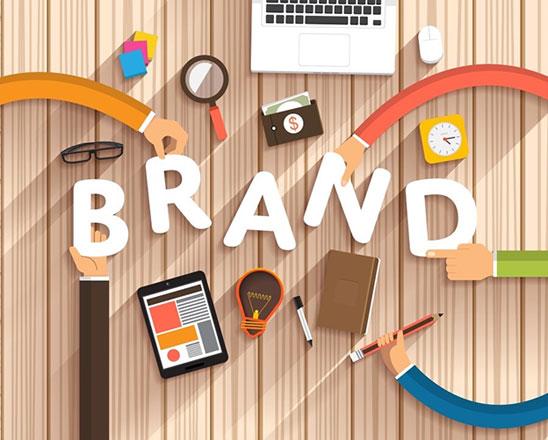 Mar 31,2018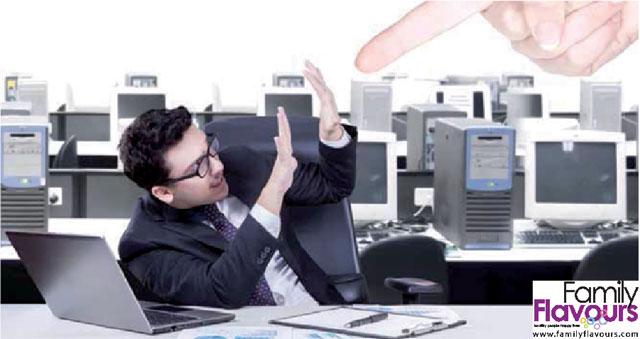 Mar 11,2018
By Rania KudsiHuman Resource ManagementConsultant & Entrepreneur Bullying leads to a negative, toxic work environment.
Newsletter
Get top stories and blog posts emailed to you each day.