You are here
'Truth in the guise of entertainment'
By Sally Bland - Mar 20,2016 - Last updated at Mar 20,2016
The Moor's Account
Laila Lalami
New York: Vintage Books, 2015
Pp. 321
This well-researched and beautifully written historical novel attests to Moroccan-American writer Laila Lalami's expansive imagination, her deep intuition about the human condition and her boundless empathy for the downtrodden and voiceless. From a single sentence in Cabeza de Vaca's chronicle of a failed expedition to find gold in La Florida in the early 16th century — "The fourth [survivor] is Estevanico, an Arab Negro from Azamor" — she creates a memorable character who takes the reader on a perilous journey from Morocco to Spain to the New World. This is a story of adventure, empire and slavery, but the undercurrent is about the power of words and storytelling.
Born into a world where one empire is fast replacing another, as the Castilian crown retakes Andalusia, Mustafa Al Zamori grows up in Azemmur. His father insists on his having a scholarly education, dreaming of Mustafa being "a notary public, like himself, a witness and recorder of major events in other people's lives", but the boy opts for trade. (p. 20)
Another childhood influence is his mother's storytelling talent. The combined legacy of his parents stands Mustafa in good stead when he later writes his memoirs.
His father's death and the Portuguese takeover of Azemmur render his town and family destitute, and Mustafa sells himself as a slave, hoping to insure his family's survival. Renamed Estebanico, sold and resold, he spends five years in Seville before embarking with his new master on an expedition to North America, to capture territory, glory and gold for the Spanish crown. For eight years, he traverses the continent, enduring extreme physical hardships that decimate the expedition's ranks. Unwillingly, he is party to the pillage, killing, rape and enslavement of the Native Americans — all motivated by greed. In the end, the four men who survive do so by virtue of the Indians' largesse, but they soon forget this, and Mustafa is the only one who truly integrates into local society.
Still, the harsh conditions have a great levelling effect on the surviving group, and about halfway through their wanderings, Mustafa no longer feels himself a slave; nor is he treated like one. He has proved his worth by his adaptability, language skills, healing capacity (in which storytelling plays a part) and sheer will power, but it is doubtful that his master will set him free. So he and his Native American wife undertake one last trek, taking freedom into their own hands.
When the survivors are asked by the Spanish viceroy in Mexico to give an account of their journey, Mustafa alone is not asked to testify. Finding that the others are telling a sanitised version of their great adventure, he decides to write his own account, which he hopes will impart "Truth in the guise of entertainment" (p. 4)
What is significant about "The Moor's Account" is that Mustafa describes the pretensions and cruelties of the Spanish conquistadors in a way that applies to empire generally, past and present, and that reveals the power of words. About the speech the expedition's notary delivers at an abandoned Indian settlement, threatening the Indians with dire consequences if they do not cooperate, though they are not present, he comments, "I know now that these conquerors, like many others before them, and no doubt like others after, gave speeches not to voice the truth, but to create it." (p. 10)
The incident reminds him of the Portuguese hoisting their flag over his hometown: "Now, halfway around the world, the scene was repeating itself on a different stage, with different people." (p. 4)
He also notes that as the expedition continued on to new places, "they gave new names to everything around them, as though they were the All-Knowing God in the Garden of Eden". (p. 18)
Yet, while Mustafa's account chastises the conquerors for their delusions of grandeur and cruelty, it is not without self-reflection; he acknowledges his own responsibility for the turn his life has taken, starting from his decision to be a merchant. "I fell for the magic of numbers and the allure of profit. I was preoccupied only with the price of things and neglected to consider their value." (p. 60)
In metaphorical terms, Mustafa's account reclaims his moral connection to his family, applying the storytelling he learned from his mother and fulfilling his father's dreams.
"The Moor's Account" is a parable of the triangle of empire linking North Africa, Spain and the New World, with prophetic dimensions, as Mustafa realises that his ancestors "had carried the disease of empire to Spain, the Spaniards had brought it to the new continent, and someday the people of the new continent would plant it elsewhere". (p. 272)
By giving Mustafa a voice, Lalami both entertains and enriches our view of history.
Related Articles
May 22,2016
Bitter AlmondsLilas TahaQatar: Bloomsbury Qatar Foundation Publishing, 2015Pp.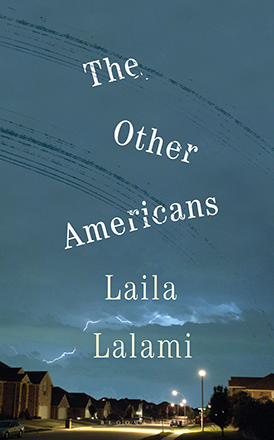 May 03,2020
The Other AmericansLaila LalamiLondon: Bloomsbury, 2019Pp.
Jul 12,2017
AMMAN — Licensing lawyers as notary publics saves time and effort for citizens, accelerates the litigation process and encourages investment