You are here
'We cannot turn away from the Palestinian people'
By Sally Bland - Aug 14,2016 - Last updated at Aug 14,2016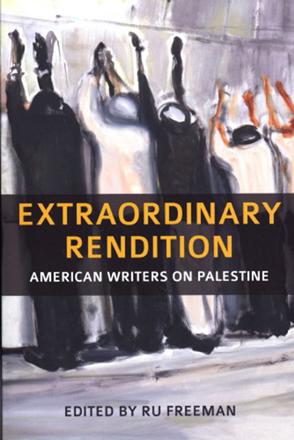 Extraordinary Renditions: American Writers on Palestine
Edited by Ru Freeman
Massachusetts: Olive Branch Press/Interlink Publishing, 2016
Pp. 451
Building on the tradition of "Authors Take Sides on the Spanish Civil War" (1937) and "Authors Takes Sides on Vietnam" (1967), this book contains essays, poems and short fiction from 65 prominent writers expressing their thoughts about Palestine. Considering the repeated Israeli assaults and human rights violations against Palestine's people and land, editor Ru Freeman contends that "it is impossible any longer to take no side… our hands too are stained — if we remain silent — with the blood of others". (p. 17)
This is not a collection of facts and figures, but a delving into the ethical issues at stake. A salient trend in many of the selections is connecting the US' own record of violence against Native Americans and African-Americans in particular, to the tendency of many Americans to tacitly accept Israeli violence against Palestinians. The other side of this connection is the solidarity that has grown between Palestinians and the American Black liberation movement and other activists for justice. There is also a strong focus on children who are often targeted despite their innocence. There are frequent references to Israel's 2014 war on Gaza, particularly to the shocking killing of four young cousins playing on a beach, as well as to settlements, house demolitions and the apartheid wall.
The contributions are far from uniform. In addition to differing genres and aesthetic styles, there are different approaches and a few divergences. Some discuss the power of language and memory, the role of literature in effecting change, how poetry can elicit empathy, how fiction can illuminate the truth, or, conversely, how media can perpetuate disinformation. Others write about specific events or aspects of the conflict, relying on their first-hand experience, how Palestine first came to their attention or observations from a visit there. While some mainly decry violence, others express clear solidarity with the Palestinians' struggle for their rights.
The best of the contributions merge the writer's political and ethical convictions with his/her views on the function of the arts. As stated by Kim Jensen, "Despair is chronic; no one can say that this is the world they would have chosen. But art does puncture holes in this pervasive despair and renders things visible that were previously invisible. Art shows us where to look and what to see… We cannot turn away from the Palestinian people and their need to be free from violence, dispossession, and cultural erasure." (p. 397)
A particularly creative and poignant example of how fiction can reveal the human and ethical issues inherent in high-tech warfare is Ramola D's story about Gaza. It begins by describing what five young sisters are doing in the moment they are killed by a bomb, and culminates with their burned bodies coalescing above the clouds and ascending to the plane that dropped the bomb. This is what the Israeli pilot saw: "a small group of children, sitting where no one could sit, forty thousand feet above the Earth's crust, in icy cold, thrust forward at tremendous speed, on the nose of his fighter jet. All dead." (p. 91)
What would it take to awaken the human conscience? Ramola D seems to be asking.
Writing about the discrepancy between the US' espoused ideals and its actual policy, Naomi Shihab Nye, who grew up in Ferguson, Missouri, before her family moved to Palestine, compares Ferguson with Gaza: "It's easy to see how a white officer raising a gun against an unarmed black kid is simply wrong. Why is that harder for people to see about Gaza?" (p. 111)
Alice Walker, as usual, speaks truth to power in a beautiful, yet searing way that cannot be ignored. Her contribution combines her concern for the plight of children under occupation, with ridiculing the US prohibition on speaking to Hamas. In poetry and prose, she tells about an American delegation to Gaza meeting with Huda Naim, a Hamas official who did not look or speak as most of the delegation expected, with the discussion centring on their mutual wish for a better world for their children.
Writing about the tunnels as a lifeline for the besieged people of Gaza, Matt Bell concludes with a metaphor that aptly describes the spirit in which this book was produced: "Poetry as shovel. Story as pickaxe. Novel as earthmover. Our voices are free and we can use them to bring attention to those whose voices are not. The ground of injustice and oppression is hard but surely there are those among us who are determined to break through. What is on the other side of every wall is another country whose borders exist on no map but whose citizens live everywhere." (p. 199)
There are too many other excellent selections deserving of special mention to fit into a short review. Those of Duranya Freeman, Diego Vazquez, Adam Stumacher, Ammiel Alcalay, Nathalie Handal and others stand out for their eloquence and precision.
Related Articles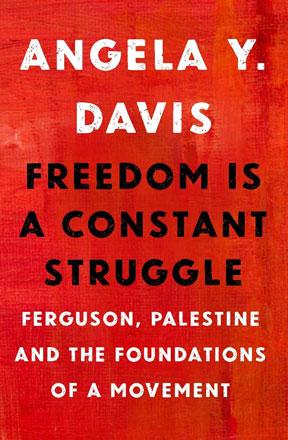 Mar 05,2017
Freedom is a Constant Struggle: Ferguson, Palestine and the Foundations of a MovementAngela Y. DavisChicago: Haymarket Books, 2016Pp.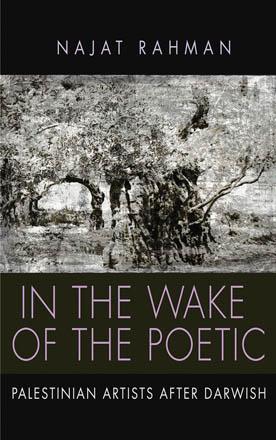 Nov 15,2015
In the Wake of the Poetic: Palestinian Artists after DarwishNajat RahmanNew York: Syracuse University Press, 2015Pp.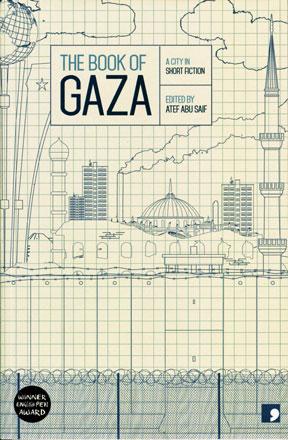 Jun 07,2015
The Book of Gaza: A City in Short FictionEdited by Atef Abu SaifGreat Britain: Comma Press, 2014Pp.
Newsletter
Get top stories and blog posts emailed to you each day.