You are here
What is your biological age?
By Ruba Al Far , Family Flavours - Nov 17,2019 - Last updated at Nov 17,2019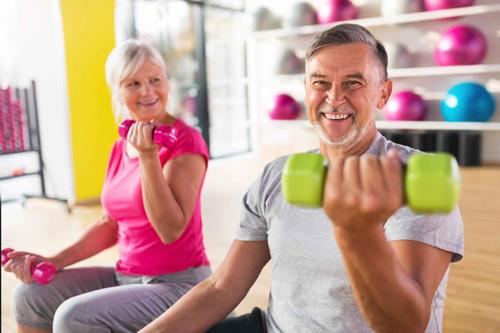 Photo courtesy of Family Flavours magazine
By Ruba Al Far
Pharmacist
Did you know that we have two different ages? Every year we celebrate our birthday is our chronological age. But the number of candles on our cake may not be a true indicator of our body's actual biological age.
Although we consider chronological age to be our real age, the reality is that everyone ages at a different rate. Some people seem to age very rapidly, while some age in a more graceful and healthy pace. We all encounter people who appear to be much younger or older than they are.
With advances in aesthetics and dermatology, women and men can look younger. This is what we call skin age. Biological age is not about reducing crow's feet around eyes, laugh lines, lifting your face and reducing the spots on your hands. Biological age is a true state of health.
Factors that affect our biological age
• How we age is beyond our control in terms of genetics and race, for example, but it can be influenced positively by:
• Quitting smoking
• Exercising regularly at least 30 minutes, five days a week
• Getting quality sleep, at least six hours of a good night's sleep
• Eating plenty of vegetables, fruits and grains
• Avoiding refined sugar, salt, alcohol, saturated fat and processed food
• Keeping blood pressure, cholesterol and blood glucose levels within normal values
• Being social and engaging in activities with friends
• Improving your cognitive skills to exercise your brain
• Avoiding depression and anxiety (consulting a specialist if you suffer from any psychological symptoms)
• Getting a physical every year
• Maintaining a ealthy weight and eating a balanced diet
Why biological age matters
People with a biological age lower than their real age have a lower mortality risk and lower risk for chronic diseases like cardiovascular disease, Alzheimer, many other old-age related diseases.
People with a biological age higher than their real age have a higher mortality risk and are more prone to chronic diseases associated with old-age related diseases.
Controlling the way we age is partially in our hands since we cannot control genetics but we can still lower our biological age by implementing the golden rules mentioned earlier.
Nobody loves to live a long life associated with poor health and chronic diseases.
By delaying the onset of diseases, especially cardiovascular, mental and physical problems, you will enjoy being healthy, active and you will continue to fully engage in society without putting a burden on family members.
Reprinted with permission from Family Flavours magazine
Newsletter
Get top stories and blog posts emailed to you each day.