You are here
Why isn't everyone using GPS?
By Jean-Claude Elias - Sep 08,2016 - Last updated at Sep 08,2016
It's already 20 years that the GPS was first launched in the USA for wide public use, and about seven to eight years that Jordanians also are enjoying it, with simple devices. And yet, usage is not as widespread as one can imagine.
Eleven years ago, the Greater Amman Municipality brought a major improvement to the city. Streets were not only all clearly and systematically named, with the highly visible green signs on elevated posts at each intersection, but also and more importantly buildings were at last numbered, like virtually all major cities in the world have been for a long time.
It then became very easy to give directions to someone looking for a given address. Instead of the old — though perhaps charming — way that consisted of saying, for example: "turn right, go past the supermarket that sells delicious ice creams and fresh produce, make a left, drive for 150 metres, open the car window and ask the janitor of the four-storey building with a palm tree in the garden for more directions", you would now just give a number and a street name. Less poetic but more efficient.
However, old habits diehard. There's still a majority of citizens who don't go by the "building number and street name" system. There's also a non-negligible number who don't know the name of street they live on and even more who don't know their building's number.
Regardless of how much people depend on and use the traditional number and street address system, the GPS coordinates constitute an amazing, accurate and simple way to get to any place. Whereas it is important in a city like Amman that is growing at an unprecedented rate, it is even more important outside the city, everywhere in the country. Satellites, computers and networks have made GPS a common tool. With a smartphone you don't even need a dedicated GPS device, but only to install a GPS app.
The number of available GPS applications for smartphones exceeds 50, and at least five of them can be rated as excellent. Most are free, if you are willing to live with ads, as usual. Maps are very frequently updated so as to reflect any changes as soon as they happen. In addition to the well-known and excellent Google Maps, MapFactor Navigator is a superb GPS navigation application, with countless features, and is relatively easy to learn. I frequently use it whenever I have to go to a place in Jordan for the first time. It works flawlessly and the voices available are pleasant and clear, giving directions in a choice of languages.
When someone gives me directions to a place for the first time, I tend to ask for the GPS coordinates instead of the street address. In most cases, my contact wouldn't know what the coordinates of the place are, and so I look up the address on Google Earth and writes down the GPS coordinates that Google Earth shows me. I then use MapFactor Navigator on my smartphone to get there, and the app's precision is a stunning 5 metres on the map.
One must admit that there's one aspect of the GPS coordinates that puts the non-technically minded off and perhaps makes them reluctant to use GPS navigation. It's the coordinates' unit system. Coordinates can be expressed in decimal values, like for example 31.99317, 35.88771, or in their equivalent values in degrees, minutes and seconds, being in this case 31 59 35.4, 35 53 15.7, which incidentally happens to be The Jordan Times' offices in Amman. There are also two other units that are variations of these two.
Because some applications would use one unit, when people would give you the coordinates in another, you have to keep converting the values, which is rather a tedious thing to do. Of course, there are applications that do the conversion for you, and you can always set the unit to use and display in the "Options" of your GPS app, but this doesn't make everything always easy. GPS will receive a major boost when everybody agrees to use one single, standardised unit for the coordinates.
I checked 24 websites of companies established in Amman, at random. Only two of them show the GPS coordinates of the company's location in the usual "Contact" page. One does it in decimal values and the other in degrees, minutes and seconds. There's a long way to go before everyone adopts GPS coordinates as a modern, accurate and fool proof address, and before the world adopts one standard unit system.
In the meantime, good GPS systems can take you to known places, hospitals, restaurants, gas stations, landmarks and the like (called Points of Interest), simply because they are already located on your GPS map, without you having to have, to input or to convert any GPS coordinates.
Related Articles
Sep 25,2016
SAN JOSE, California — When it comes to map apps, consumers are finding plenty of fresh paths to digital navigation thanks to Google,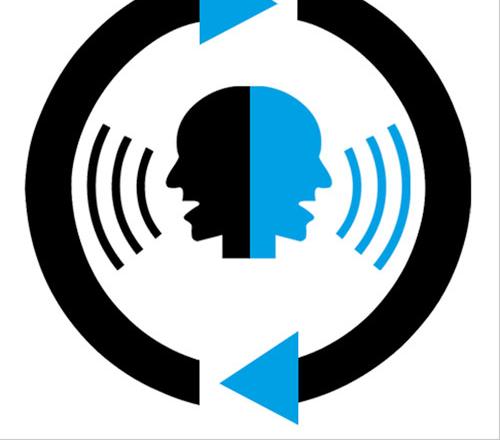 Jan 20,2015
A beautiful French-speaking woman. A handsome English-speaking man. A quiet room in romantic San Francisco.
Oct 01,2015
When is an app "too much"?We have become accustomed to the fact that out of the zillion apps available for Android, Windows and iOS smartpho
Newsletter
Get top stories and blog posts emailed to you each day.