You are here
Address cause, not effect
Feb 20,2016 - Last updated at Feb 20,2016
I read with frustration the article "Trash scavenging scaring away waste management investors" (The Jordan Times, February 16, 2016) on how the municipality is looking into amending laws to stiffen penalties against the entrepreneurial scavengers.
GAM and lawmakers should invest time in creative solutions that address the source of the problem rather than create more versions of laws that will most likely not be enforced due to lack of means and tools.
Is there a way to regulate the activity of "scavengers" and/or give them incentives to partner with investors (as I believe they will not opt to work for GAM as trash collectors)?
Why is this basic recyclable waste ending up in neighbourhood dumpsters in the first place?
We need to learn to recycle at the source.
For example, each individual household can be given an educational leaflet and a bin with compartments for paper, glass, tin and plastic, and informed what days of the week these bins will be emptied.
It is not an easy task, but probably this is what the main task of any waste recycling programme needs to do first.
Why are investors shying away from this initial phase of creating social awareness and addressing the root of the problem?
Should this not be an initial key objective for the municipality and/or investors?
It is the long-term vision and the feasibility of the implementation process that matter if there is to be a permanent solution to the ever-increasing quantity of trash collected every day.
Addressing the cause of the wound is key, not placing a quick "Band-Aid" to stop the bleeding.
Again, this will require creating social awareness that is sustainable. Otherwise we will be throwing money into the trash bins as well.
Randa Aburayyan,
Amman
Related Articles
Feb 16,2016
AMMAN — Scavengers digging through trash bins in Amman are driving away millions of dinars of potential investments in the capital's waste c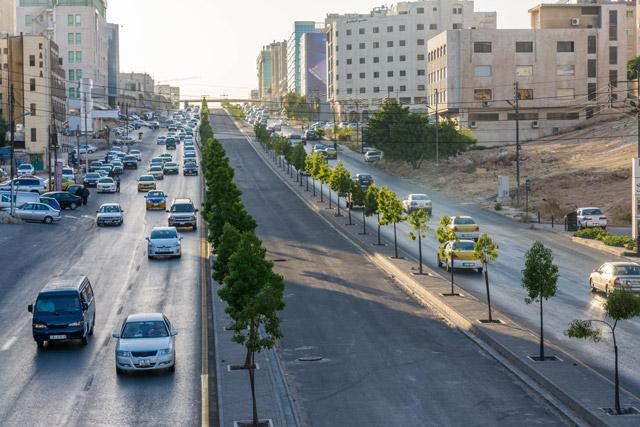 Apr 19,2017
AMMAN — The absence of a proper public transport system and sound management of waste are two of the major problems Greater Amman Municipali
Feb 16,2021
AMMAN — Jordan is working on multiple fronts to increase awareness and improve infrastructure in order to reduce waste and boost recycling h