You are here
A good story
Sep 01,2014 - Last updated at Sep 01,2014
It has been ages since downtown Amman area looked so tidy and pedestrian friendly. It seems that the heart of the city, where history, archaeology, business, traffic, tradition and people interact daily, underwent a major facelift.
Traffic itineraries have been remapped, chaotic parking forbidden, smelly garbage containers vanished, sidewalks are washed daily, haphazard stalls disappeared, trees were planted, police patrols increased, new signs were posted, pavement stones were painted and many other smaller improvements were introduced to make this part of Amman look and function better.
Strolling on the sidewalks has reclaimed its charm there.
By design or chance, the new traffic plan for the downtown area introduced an unusual driving trend completely unknown in this part of the world.
The street separating the Nympheum and the trimmed vegetable market near Al Husseini Mosque could be the only one in Jordan where the famous British brand of driving is being applied.
The two-way street allows motorists to drive on the left side of the street, both satisfactorily leading to the desired destination.
Credit goes to all those involved in this big beautification operation. But with the will, patience and vision of the new mayor, it is hoped that important changes in other strategic locations in Amman, will happen.
Yet things are never perfect. One problem is that of public sanitation. There are no signs indicating public restrooms. There might be some here and there, but someone who is not familiar with the area will have difficulty benefiting from them.
Cities around the world, larage or small, provide this essential service, except Amman.
Another problem is littering. Some pedestrians, shop owners and motorists still find it more convenient to get rid of their tissues, cigarettes, coffee cups, soda cans and other disposables by tossing them around.
Yet another inconvenience downtown Amman is the audio pollution, as CD shop owners and shops that promote non-stop their cheap fixed-priced items do so through annoying, recorded, loud announcements.
One other challenge is the presence of kiosks on the sidewalks, hindering pedestrians' walk on public property.
I have no doubt that sooner rather than later those sidewalks will be freed.
A city that respects its inhabitants and visitors definitely makes for a good story.
The mayor of Amman and all those he works with are in the process of creating such a story.
Saleem Ayoub Quna,
Amman
Related Articles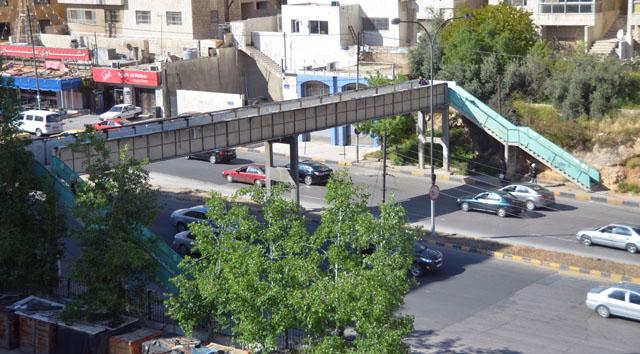 Apr 14,2015
The Greater Amman Municipality is working on the construction of seven pedestrian bridges in the capital in 2015, aiming at ensuring public safety, a GAM official said on Tuesday.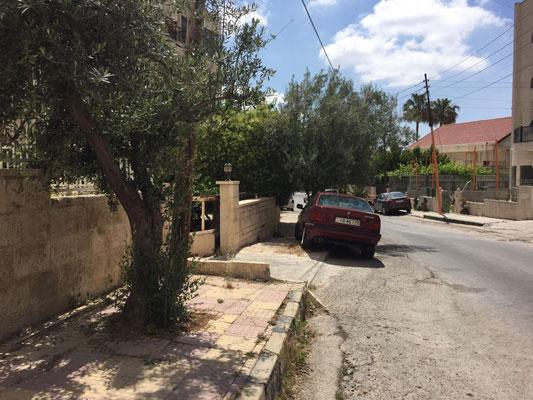 May 19,2016
AMMAN – Sidewalks in several neighbourhoods of the capital are unwalkable as they are either ruptured or blocked by trees, according to resi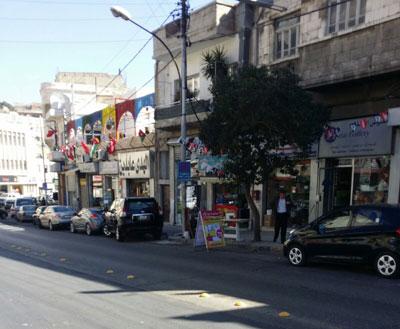 Feb 03,2016
AMMAN — Amani Ammoura has a passion for jogging and cycling, but she feels that practising such sports is dangerous due to lack of safe venu
Newsletter
Get top stories and blog posts emailed to you each day.