You are here
Media in Venezuela
May 07,2017 - Last updated at May 07,2017
The article "Protests alone will not fix Venezuela" (The Jordan Times, May 7, 2017) talks about the growing polarisation of Venezuelan political life, affirming that President Nicolas Maduro controls the media.
In this respect, it should be noticed that the vast majority of media outlets in Venezuela are privately owned and absolutely independent from the government.
Furthermore, most of the media are aligned with political opposition parties, and to this day, not one has been censored or closed down by government authorities.
Fausto Fernandez,
ambassador of the Bolivarian Republic of Venezuela,
Amman
Related Articles
May 17,2014
Venezuelan President Nicolas Maduro pledged Friday to send oil and diesel to the Palestinian Authority, as part of agreements signed with its leader Mahmoud Abbas during his visit to Caracas.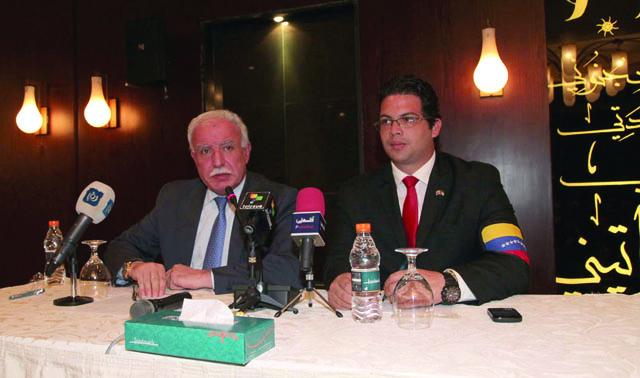 Nov 04,2014
A Venezuelan plane laden with humanitarian aid to the Palestinian people arrived in Amman Monday evening and will leave Wednesday carrying 100 Palestinian students who will head to Caracas to study medicine.
Feb 22,2014
A university student beauty queen was mourned Friday in the provincial Venezuelan city where she was slain last week during a political protest, a victim of what government opponents say is indiscriminate violence used by President Nicolas Maduro and his supporters to stifle dissent across the country.
Newsletter
Get top stories and blog posts emailed to you each day.