You are here
'I was in Petra' initiative registers with Trade Ministry
By Renad Aljadid - Sep 13,2018 - Last updated at Sep 13,2018
AMMAN — The "I was in Petra" initiative will begin operating officially within a legal framework under Jordan Sky for Projects Management, a non-profit company that has been registered with the Ministry of Industry, Trade and Supply, said Nour Zaza, the initiative's CEO.
"There are some 27,000 undiscovered historical and archaeological sites in Jordan and we promise to take on our shoulders the responsibility of introducing these sites to the world," Zaza told The Jordan Times on Thursday, describing Jordan as "a beautiful portrait that is yet to be discovered and completed."
The CEO said that they have signed several agreements and memoranda of understanding with companies of other countries to attract tourists and that the initiative is not a private project but a national joint effort which everyone should and is welcome to participate in.
"The entire Jordanian economy will revive when boosting tourism, which is tied to all other sectors and offers job opportunities to the youth," claimed the founder of "I was in Petra" Mohammad Farajat, at a recent press conference attended by The Jordan Times.
Zaza said that one of the major obstacles hindering Jordan's tourism from flourishing is the high operational costs on tourism investors.
The CEO said that the first official launch of the series of announced projects will be very soon.
The announced projects of "I was in Petra" are: The Petra photo gallery, the revival of Amman's Citadel through art and music, the promotion of the Nabataean's "Elixir of Life", the digital "time capsule", the promotion of the Dolmens in Jordan, the opening of the "Global Melatonin Village" and the establishment of an environmental camp near a "meteorite crater".
"I was in Petra" is a voluntary initiative, which seeks to introduce Petra, through the global hashtag #I_was_in_Petra and the collection of 1 million photos of the ancient city, according to Farajat.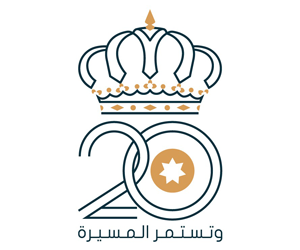 Newsletter
Get top stories and blog posts emailed to you each day.