You are here
'Introducing mental health in school system could normalise the discussion'
Citizens explore ways to tackle misunderstandings, lack of knowledge on mental illness
By Camille Dupire - Oct 29,2018 - Last updated at Oct 29,2018
Participants in the event discuss the stigma surrounding mental health and the lack of available resources in Amman recently (Photo courtesy of Hybris Media)
AMMAN — A community event recently tackled the issue of public perceptions and misconceptions surrounding mental illness, with the aim of normalising the discussion about mental health in the Jordanian society.
"Mental health continues to be a well-known and highly hidden topic among our society. Many people suffer from poor mental health treatment and lack of knowledge about the subject — mostly due to the stigma around the topic," said Cesilia Faustina, founder of Hybris Media, the organiser of the event.
"Mental health has also been a long-running problem in the MENA region, where many people suffer from depression and anxiety. However, nowadays, there is only one psychiatrist for 1 million people in some Arab states," Faustina indicated, referring to some figures by the World Health Organization (WHO) and the Huffington Post.
While Jordan has been witnessing increased efforts to counter this in recent years, both through strengthened institutional capacities and citizen-led awareness campaigns, "more help and less stigmatisation" are still needed, she expressed.
During Hybris Media's community event, members of the public took part in exchanges with two experts in the field: Jemman Ammary, founder of activist group Autism MENA, which fights for the awareness and rights of people with autism; and Ahmad Al Eid, a pilot and marketing consultant who suffered from attention deficit hyperactivity disorder (commonly known as ADHD).
Eid started by sharing his experience as a kid with ADD/ADHD: "Growing up in a Jordanian school with no support, not knowing what I had until years and years later... In the Jordanian system, if you were a kid and you were 'hyper', wanting to ask questions, not being able to sit down, people always say 'oh he's just a kid, that's what a kid should be — he should be talkative'," he told the audience, noting that "teachers lost hope in me and essentially told me I wasn't that bright".
Recounting how help by a professional he met decades later gave him the chance to better understand his situation, Eid pointed out, "I wish that our school system was better aware of these cases. I want to educate people more and have our government take care of that."
"It's so easy to fix, and if we don't take care of it, we might have really drastic measures for our future generations," he underlined.
For one of the attendees, the lack of knowledge available to the public is "the key issue to address".
"Four years ago, I didn't know what mental health meant. If you said mental, I would have thought of people being locked up in mental institutions and that's the only thing I knew about it until I got to Jordan," he remembered, voicing his desire to have more resources and information available.
According to WHO, one in four individuals (over 450 million people) suffer from mental disorders globally, two thirds of whom do not seek help due to lack of awareness and lack of resources.
Sharing her experience as the mother of a boy with autism, Ammary remembered: "The first six months when it happened, I was like a chicken inside a room. I didn't know where to go and who to talk to. Is it okay to talk about it, is it not okay?"
"Because I didn't know, I feared and I hid and crumbled in my own world. Then I started learning and reading. It is scary, and the denials are big," she underlined, stressing the need for support and discussion to "protect people and especially kids' human rights".
"Every kid has the right to an education. We need more to be done inside schools because if a child gets accepted [to school], he might get bullied, be sitting alone all day or have no one working with him and the teachers just don't know, they don't have resources," the group founder stressed, adding: "What we do now is raise public awareness about the early signs. We work with the newly married or new moms. Working around the government will hopefully come in about 10 years time."
Most attendees called for "more discussion" on the subject of mental health, with one person stating that "the more you talk about it, then the less it will become taboo".
On including the topic of mental health inside schools, a participant commented: "I think why there is such a stigma regarding mental health is because people just don't know or don't have the knowledge but it's just like physical health, we need more subjects tackling mental health, because it's just as important."
"You just can't see mental health and it's harder to notice the symptoms. Most people just don't know anything about it and I feel not enough research has been done, especially compared to the physical illnesses," she highlighted.
In Jordan, anxiety and depression have been identified as the most common mental illnesses, with psychiatrist Mohammad Dabbas saying that around 25 per cent of people who go to psychiatrists in the Kingdom suffer from depression.
According to the Criminal Investigation Department's latest figures, some 130 suicides were recorded in 2017, an 8.33 per cent increase compared to 2016, while 2,182 suicide attempts were registered between 2011 and 2016, with 1,357 among females and 825 among males.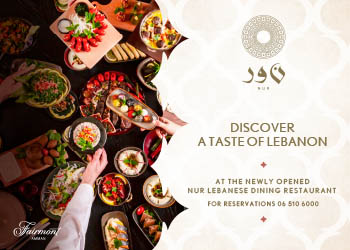 Newsletter
Get top stories and blog posts emailed to you each day.