You are here
'War on drugs underway', Razzaz says during Cabinet meeting
By JT - Mar 25,2019 - Last updated at Mar 25,2019

Prime Minister Omar Razzaz presides over a Cabinet meeting with top ranking Public Security Department officials, including Director Maj. Gen. Fadel Hmoud, on anti-narcotics efforts on Monday (Petra photo)
AMMAN — The Cabinet on Monday listened to a presentation from the national campaign for combating drugs in the presence of the Public Security Department (PSD) Director Maj. Gen. Fadel Hmoud.
At the event, Prime Minister Omar Razzaz stressed that "the war on drugs is underway, and will not end until this scourge is exterminated", the Jordan News Agency, Petra, reported.
He also praised the PSD and all the security services' efforts in combating illegal drugs and prosecuting those involved.
Furthermore, Razzaz stressed that drugs affect the rule of law and the safety of citizens, adding that combating drugs requires an awareness effort, in which all ministries and institutions are involved.
Hmoud said that the PSD operates in cooperation with the Jordan Armed Forces-Arab Army and all the security services, as well as the Jordan Customs Department, to eradicate the use of illegal drugs, stressing that these efforts represent "our ongoing war to eradicate this scourge".
Anti-Narcotics Department Director Brig. Gen. Anwar Tarawneh reviewed the campaign's efforts, saying that authorities had handled 8,519 cases so far this year, including 1,383 cases of drug trafficking and promoting, and 7,136 cases of drug use and possession. The number of individuals arrested totalled 13,082 people, including 12,032 of Jordanian nationality and 15 of which were classified as "extremely dangerous" or "dangerous".
He added that 3,089 individuals were arrested for drug trafficking and promoting and 9,993 people were arrested for drug use and possession. Authorities also seized 173 weapons, and uncovered 22 cases of drug cultivation involving 41 people.
On therapy and awareness, Tarawneh said that there has been a 25 per cent increase in arrests involving cases of drug trafficking and promotion, as well as an 8 per cent increase in arrests involving drug use and possession in the last five months.
He added that 3,855 awareness programmes have been launched and 693 individuals are undergoing drug rehabilitation.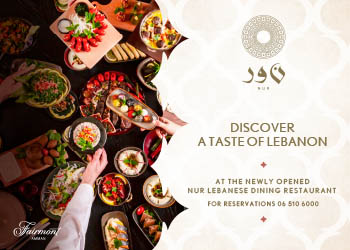 Newsletter
Get top stories and blog posts emailed to you each day.