You are here
10 inmates at Muwaqqar correctional facility press on with hunger strike
By Rana Husseini - Nov 17,2015 - Last updated at Nov 17,2015
AMMAN — Ten Muwaqqar Correctional and Rehabilitation Centre 2 inmates involved in alleged terror-related cases were continuing on Tuesday with a hunger strike they started late last month, according to human rights activists and the police.
The inmates are protesting against their "difficult conditions" at the prison, and want the authorities to relocate them to a different centre, National Centre for Human Rights (NCHR) Commissioner General Mousa Burayzat said.
"This is a maximum security prison, so their privileges are very limited and can easily be changed under any violation they might commit," Burayzat told The Jordan Times.
The hunger strike began with five prisoners on October 27 and the number later increased to 43, according to a statement released by the Public Security Department (PSD).
"The number then dropped to 10 on Tuesday and they are all in good condition," the PSD statement said.
The inmates' demands do not comply with international standards that require classifying prisoners based on their criminal offence and convictions, the statement added.
The "inmates are placed in individual cells and not allowed to mix with other prisoners," according to Nisreen Zreiqat, acting commissioner for protection at the NCHR.
"Our team met with them recently and they asked to be moved to regular centres where they can interact with other inmates," Zreiqat told The Jordan Times.
She said there were several allegations of "mistreatment and refusal of the administration to listen to their complaints", which include poor quality of food.
"The inmates claimed that the food was bad. We asked the prison administration about that and they informed us that a special company is in charge of preparing food for all correctional facilities in Jordan," Zreiqat explained.
Nevertheless, she added, "we are investigating these allegations."
"We plan to pay another visit the centre to follow up on the prisoners," Zreiqat stressed.
Burayzat said the NCHR is monitoring the situation and "we are following up on their ongoing hunger strike and demands."
"We are in contact with the PSD to get to the bottom of the issue and to try to resolve the matter in a satisfactory manner," he added.
Related Articles
Nov 19,2015
AMMAN — Ten Muwaqqar Correctional and Rehabilitation Centre 2 inmates involved in alleged terror-related cases on Wednesday ended a hunger s
Nov 04,2019
AMMAN — The National Centre for Human Rights (NCHR) on Monday said that it had received over 100 claims of torture and cruel treatment at th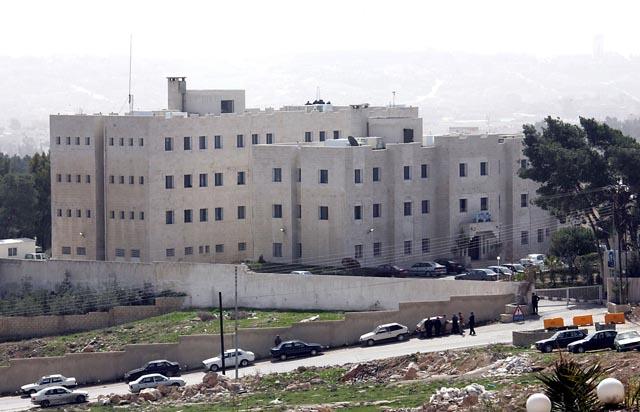 Jan 26,2014
Police on Sunday said they were searching for a prisoner who managed to break out from the Juweideh Correctional and rehabilitation Centre (JCRC) earlier in the day.