You are here
100-150 Iraqi refugees arrive in Jordan every day — Caritas
By Laila Azzeh - Nov 04,2014 - Last updated at Nov 04,2014
AMMAN — With more than 4,000 Iraqi Christians currently residing in Jordan, it is time for holistic and swift action to provide them with basic needs, mainly education, officials said Tuesday.
To that end, the Social Development Ministry on Tuesday formed a steering committee to integrate 750 Iraqis into schools.
Chaired by Social Development Minister Reem Abu Hassan, the committee's members include representatives from the National Council for Family Affairs, UNICEF, Save the Children/Jordan, Caritas Jordan and the Education Ministry.
Several experts and activists from the Iraqi community in the Kingdom will also be part of the panel, which will include technical sub-committees in charge of providing the needed financial, legal, education and psychological support.
"The children are in trauma all the time as they recall the atrocities they faced in their country before fleeing to Jordan. They need intensive physiological and psychosocial support," said Wael Suleiman, executive director of Catholic relief organisation Caritas in Jordan, which is currently responsible for assisting the Iraqi Christian refugees.
Speaking at a meeting to announce the formation of the committee, Suleiman noted that around 100 to 150 new Iraqi refugees arrive in Jordan every day from Erbil after leaving their homes in Mosul and Nineveh.
Iraqi Christians are fleeing their hometowns to escape the control of the Islamic State terrorist group, which has taken over swathes of lands in Iraq and Syria, forcing Christians to choose between converting, paying a special tax or death.
Participants at the meeting agreed that international relief organisations are not prioritising the needs of Iraqi refugees in Jordan, while some suggested cooperating with the Iraqi government to support them financially.
They also discussed ways to receive aid from the private sector to enrol Iraqi students in schools, especially Christian denomination schools.
The experts also suggested opening the door for the Iraqi refugees themselves to teach the students, especially since a vast majority of them are highly educated.
"There are six physicians among them," Suleiman highlighted.
Around 70 per cent of Iraq's Christians have left their country over the past 20 years because of the conflicts, he noted, stressing the need to protect the refugees in order to ensure they "do not look to the West".
"We have to exert all efforts to preserve their existence in the region," he noted.
The committee members will convene next week to follow up on their progress.
Related Articles
Mar 02,2017
AMMAN — Three years after being forced to leave Mosul, the pain of Iraqi Christians is still raw, participants at a conference said on Thurs
Jun 15,2016
AMMAN — Her Majesty Queen Rania on Tuesday visited programmes run by Caritas Jordan in Jabal Luweibdeh, including its community centre and t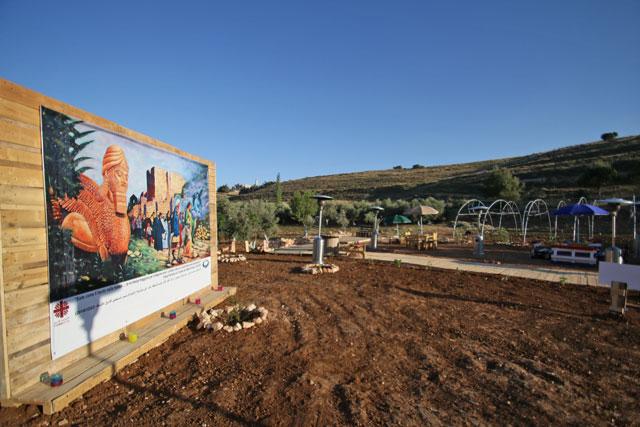 May 12,2016
AMMAN — Celebrating Pope's Day, the Apostolic Nunciature of the Holy See, in cooperation with Caritas Jordan and the Latin Vicariate in Amma
Newsletter
Get top stories and blog posts emailed to you each day.