You are here
2018 will be turning point in Jordan's energy sector — minister
By Mohammad Ghazal - Mar 02,2014 - Last updated at Mar 02,2014
AMMAN — Starting 2018, Jordan's energy sector will start to reap the fruits of multibillion-dollar projects that entail producing oil locally and generating electricity using clean techniques, Energy Minister Mohammad Hamed has said.
Jordan, which currently imports about 96 per cent of its energy needs costing annually about 20 per cent of the gross domestic product, will not only be able to fulfil its energy needs but will also be capable of exporting energy when a series of energy projects in different areas go operational in 2018, the minister said in a recent interview with The Jordan Times.
Oil shale
Production of oil from oil shale in Jordan is expected to start in 2018, initially in small quantities, but will rise gradually every year to reach significant quantities by early 2020.
In 2019, Saudi Arab Co. for Oil Shale will start producing 3,000 barrels of oil from oil shale per day under a $2-3 billion project, said the minister. Production will rise to 30,000 barrels per day in 2025, he said.
Meanwhile, the Royal Dutch Shell Plc. is expected to start producing shale oil in 2022.
The Dutch company is expected to produce 300,000 barrels of oil from oil shale per day, said the minister.
The Kingdom will also witness several projects that use oil shale for production of electricity starting 2017, said Hamed.
One of these projects is being implemented by an Estonian-Malaysian consortium, Enefit, which will construct a 460-megawatt (MW) oil shale power plant.
"The project is going as scheduled and we are in the process of negotiating the price of electricity to be sold from the project to the National Electric Power Company," said the minister.
The government is expected to sign an agreement to build a $2 billion oil shale-fuelled power plant this year with a group of Chinese, UAE and Jordanian companies, said the minister.
The consortium is expected to provide the technical and financial offers for the 600MW plant in July, while the power purchase deal is expected to be signed with the consortium at the end of this year, Hamed announced.
Renewable energy
Around mid-2017, several renewable energy power plants are expected to start supplying the national grid with electricity, said the minister.
The government is expected to sign agreements with 12 companies this month to build 12 solar power plants. The total capacity of the projects is 200MW, while the total cost of the projects is around $350 million, the official said.
In September of this year, the government will select four companies out of 23 short-listed ones to build a 50-megawatts solar power plant each, said Hamed.
In another tender, the ministry is in the process of receiving bids for renewable energy plants. Under this tender, the government will select four companies at the end of this year and each will build a 100MW renewable energy power plant.
"All renewable energy projects are to be linked to the grid by 2018. These projects will significantly increase Jordan's electricity production capacity, which stands now at 3,200 megawatts," said the minister.
According to official figures, Jordan consumed in 2013 around 16.7 gigawatts of electricity, rising by around 7 per cent from the previous year.
Energy infrastructure projects
The minister announced that Shell has won a tender to provide liquefied natural gas to Aqaba's liquefied natural gas terminal.
The energy giant will provide 590 million cubic feet of liquefied natural gas per day to a floating storage re-gasification unit which the government recently rented and then gas will flow to the terminal, he said, expecting liquefied natural gas to start flowing to the terminal at the end of 2014.
Hamed said work on building a terminal for liquefied petroleum gas in Aqaba is going as scheduled and that the facility is expected to be operational in November this year.
In addition, the ministry is awaiting financial and technical offers by companies to build a strategic reserve for petroleum products in Amman and is expected to receive the offers by March 17, said the minister.
The $210 million reserve, which has a total capacity of 300,000 to 350,000 metric tonnes, is expected to be operational in 2016, said the minister.
Egyptian gas/oil from Iraq
The minister said natural gas supply from Egypt is completely halted as the pipeline exporting Egypt's gas to Jordan has been sabotaged several times and the repair process is not easy in light of the security conditions in Sinai.
"Jordan has not received natural gas from Egypt since July 2013 and this has significantly burdened our energy sector and increased energy costs," said the minister.
After the cut in gas supply, Jordan switched to heavy fuel for power generation, which costs the Kingdom about JD5 million per day, said the minister.
"The cost of diesel, for example, is six times that of natural gas… We hope that the Egyptian authorities will fix the pipeline soon. In fact, we have already asked them to speed up the process because our situation is critical," Hamed said.
On reports that oil shipments via trucks from Iraq were halted, the minister said the Kingdom did not receive an official letter from Iraq that oil shipments were stopped.
"We receive about 10,000 barrels of oil per day from Iraq. There are disruptions sometimes due to the security conditions in Iraqi territories bordering the Kingdom. Because of the disruptions, we sometimes receive 20 per cent to 30 per cent less than what we are supposed to receive," said the minister.
Regional energy projects
The minister noted that there are discussions at present between Iraq and Jordan to build a refinery in the port city of Aqaba.
"We have formed a technical committee comprising officials from the two sides to look into the project and procedures needed to go ahead with the implementation of the scheme," said Hamed.
On the oil pipeline worth $18 billion to export crude oil from Basra to Aqaba, the minister said the two sides are going ahead with the scheme.
He added that there are discussions between Iraq, Jordan and Egypt to extend the pipeline, which will pump one million barrels of oil per day from Basra to Aqaba Port, and then to Egypt.
"With all these projects that are already under implementation or in the pipelines, Jordan's energy sector will become promising in the near future," said the minister.
Related Articles
Mar 06,2014
Jordan, Iraq and Egypt started on Thursday studying projects to transfer natural gas from Iraq to the Kingdom and Egypt, according to energy ministers of the three countries.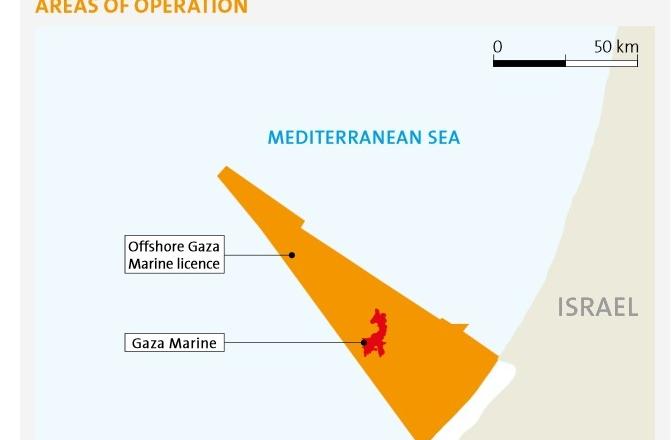 Jan 31,2015
Jordan is expected to sign a deal with British Gas Group Plc. this month to import natural gas from the Gaza Strip, according to Minister of Energy and Mineral Resources Mohammad Hamed.
Apr 16,2014
The door is open for local and international companies to submit bids to the Energy Ministry to develop the Risheh gas field near the border with Iraq after British Petroleum ended its project there, according to a senior official.
Newsletter
Get top stories and blog posts emailed to you each day.