You are here
2G licence fee based on accurate studies — Sleit
By Mohammad Ghazal - Apr 29,2014 - Last updated at Apr 29,2014
AMMAN — The government on Tuesday said the decision to set JD156.4 million as the fee for renewing Orange Mobile's second generation (2G) licence was taken after objective studies, in response to the company's complaint over the "unreasonably high price".
In a statement carried by the Jordan News Agency, Petra, ICT Minister Azzam Sleit said authorities set the renewal fees based on a consultancy study and a review of the revenues of operating the 2G frequencies in question.
The fact that the government, through the Social Security Corporation, owns 30 per cent of Orange Jordan's shares does not entitle it to special treatment in 2G licence pricing, Sleit added.
The government will pay around JD50 million of the licence fees as a shareholder, the minister noted, urging Orange executives to maintain accuracy when issuing statements on the matter to avoid misinterpretations that may harm the "vital" telecom sector, Petra reported.
Mohammad Taani, chief commissioner of the Telecommunications Regulatory Commission (TRC), said the TRC set the price in accordance with the law and the actual value of the licence in the market at present.
"The licence fee is fair and was set in line with best international practices in this regard," Taani said in a statement e-mailed to The Jordan Times.
On Sunday, Orange Mobile criticised the TRC decision, noting that the commission sent a letter instructing it to pay a fee of JD156.4 million for the renewal and usage of its 12.5 MHz bandwidth in the 900 MHz spectrum by May 9. Orange Mobile's licence ends May 8.
The telecom company said the decision would have "unbearable consequences" on its "capacity to invest in and develop its mobile and fixed networks, as well as its capacity to acquire 4G/LTE frequencies in the future".
Related Articles
Apr 28,2014
Orange Mobile on Sunday criticised a decision by the Telecommunications Regulatory Commission (TRC) to charge it JD156.4 million for renewing its second generation (2G) licence, describing the amount as "unreasonably high".
May 10,2014
Orange Jordan will resort to international arbitration in the US if no deal is reached soon with the government to set a "reasonable" price for renewing its second generation (2G) licence, its CEO Jean-François Thomas said on Saturday.
May 07,2014
Orange Jordan on Tuesday said it started talks with the government to renew its second generation (2G) licence for five years instead of 15 years.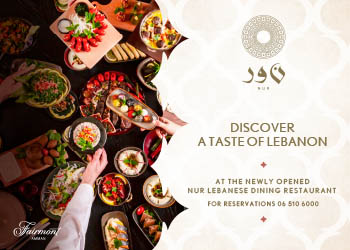 Newsletter
Get top stories and blog posts emailed to you each day.