You are here
'4,000 private cars transporting paying passengers in Amman'
By Muath Freij - Jan 17,2016 - Last updated at Jan 17,2016
AMMAN — Around 4,000 private cars are ferrying passengers for a fee in the capital, the president of the Transport Services and Taxi Owners Union, Ahmad Abu Haidar, said on Sunday, calling on officials to curb this trend.
Abu Haidar said the number of these vehicles has been growing since passengers are using them across the capital and beyond.
"You can find many private cars picking up passengers in areas like Wihdat, Khreibet Al Souq and Raghadan. Many of them are widely used in Jerash as well," he told the Jordan Times over the phone.
Last June, the Ajloun Traffic Department said it caught 123 private vehicles carrying passengers for a fee since the beginning of 2015.
The traffic department impounded the vehicles, imposed a JD100 fine on their owners and referred them to the administrative governor.
Officials at the Central Traffic Department (CTD) were not available to comment on the number of violations registered and plans to combat the phenomenon.
Local media quoted Maj. Jalal Rahahleh, director of public relations at the CTD, as saying that the department issued 20,000 tickets against private vehicles carrying paying passengers last year.
"We need new transport projects to make passengers use legal means of conveyance. The number of taxis operating in the capital cannot meet the needs of its residents because the population has increased significantly," Rahahleh added.
But Abu Haidar said increasing the number of taxis in Amman will exacerbate traffic jams in the capital.
He noted that around 17,000 taxis operate in the Kingdom, 11,400 of which in Amman, in addition to 3,000 service cabs.
"We urge the public to use legal taxis in the capital".
But Omar Kiswani, an Amman resident who uses these private vehicles "a lot", said he cannot depend on taxis.
"Taxi drivers are arrogant; they do not pick up everyone, only those passengers heading to the same destination as them. Meanwhile, private cars take me to where I need to go for the same price and without negotiating with me," Kiswani added.
Related Articles
Sep 23,2015
AMMAN — Traffic policemen dressed in civil attire will be using means of public transportation to monitor drivers' abidance by traffic regul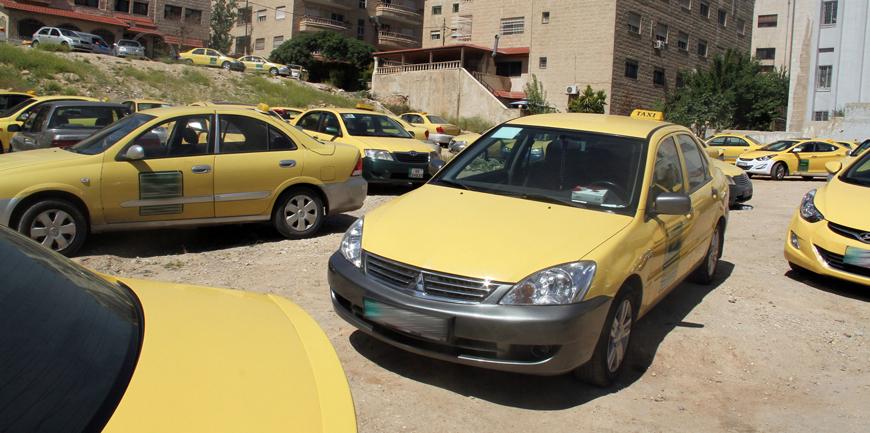 Oct 05,2015
AMMAN – Commuting by taxi is not always a pleasant experience for many Amman residents due to "bad attitude of some drivers", according to a
Apr 16,2015
A traffic ticket related to public transport drivers' apparel sparked debate among passengers and sector representatives on Thursday. 
Newsletter
Get top stories and blog posts emailed to you each day.