You are here
49 per cent of Jordanian mothers do not want another child — study
National survey shows decline in fertility desire among Jordanian households
By Maram Kayed - Aug 28,2018 - Last updated at Aug 28,2018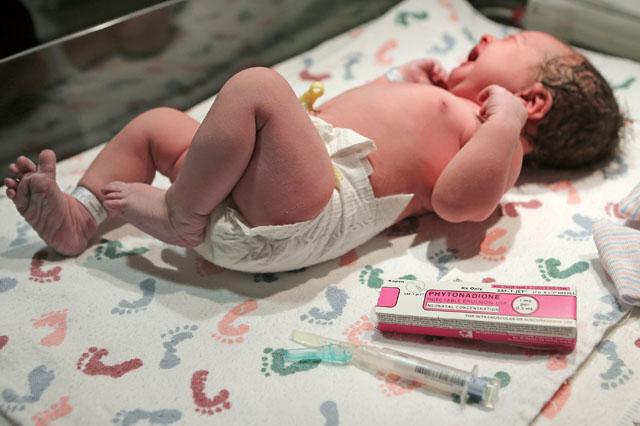 Almost half of Jordanian mothers do not want to have another child, according to a recent survey (File photo)
AMMAN — Forty-nine per cent of Jordanian mothers do not want to give birth again, a study carried out by the Department of Statistics (DoS) revealed on Monday, after four months of surveying more than 19,000 households across the Kingdom.
The study, which is the seventh of the Jordan Population and Family Health Survey (JPFHS), took place between October 2017 and January 2018, with the aim of "providing comprehensive data on fertility and mortality, family planning, and maternal and child health and nutrition", according to a DoS report sent to The Jordan Times.
The results of the study, which were shared on Facebook on Monday, generated mixed reactions from social media users.
Females, particularly married ones, seemed to be in line with the study's result, as Nina Daher, a mother of three, commented "I am among those women" when sharing the study on her Facebook page.
A number of men also commended the result of the study, many calling it "a step towards better family planning" and 'the best option in this difficult economy".
However, some seemed to be offended by the study's findings, saying it "goes against Jordanian traditions" and "displays Jordanian women in a bad light".
"Jordanian women want to keep giving birth until they are 90. This study is talking about women who want to sit and do nothing," commented Awad Abu Zeid on Facebook, before soon being attacked for his comment by individuals who called his comment "sexist" and "self-entitled".
Montaser Haddad, a father who experienced paternity twice with his ex-wife, told The Jordan Times, "I do not think men are entitled to reflect on the findings of the study. Yes, fathers are an important figure in a child's life, but a woman carries the burden more. Men do not get to force their wives into motherhood. It's their body."
While some of the debates on social media were raised concerning feminist issues, such as a woman's right to her body, most of them took a financial turn.
More than often, men and women would both agree that "the challenging financial situation in Jordan" is enough of a reason to stop them from having more than two children.
"When you have to pay huge amounts of money to put your children in a decent school, you cannot have too many children, or else you are depriving them of their fundamental rights," a person commented under a pseudonym on Facebook.
However, counter arguments were raised saying that the economic situation "cannot improve" if there is no Jordanian manpower to nourish it, stating that "Jordan's only resource is its citizens".
up
25 users have voted, including you.
Newsletter
Get top stories and blog posts emailed to you each day.