You are here
'5% of transactions in Jordan are electronic'
By Mohammad Ghazal - Feb 09,2015 - Last updated at Feb 09,2015
AMMAN — International telecom company Ericsson on Monday said banks and telecom operators in Jordan need to come together to pave the way for using mobile phones for payments, as e-payments comprise only 5 per cent of transactions in the Kingdom.
The spread of smartphones in Jordan, which according to experts constitute 55 per cent of mobile phones in use at present, can be utilised to boost e-commerce, Ericsson's EMEA Regional Sales Manager Sami Ben Lassoued told The Jordan Times.
"On a daily basis, a customer makes three to four financial transactions — from buying a coffee to paying bills or gasoline... Most of these transactions right now are happening in cash," Ben Lassoued said.
He noted that three quarters of the world's payments are still made in cash.
"When banks and operators come together, they can turn these small revenue streams into big business by using mobility as means to offer every consumer the benefits of being a banking customer: convenience, security, inclusion and empowerment."
The Ericsson executive said consumers in Jordan are interested in the potential speed and convenience of mobile financial services, as well as the reduced risk of being robbed, as paying in cash — though common — could be "risky".
Ben Lassoued said the assets for mobile payments in Jordan are already in place as mobile phones act as payment terminals and phone numbers act as identifiers.
"What is needed to boost mobile payments in Jordan is to have an active ecosystem where we just connect a wallet that communicates with these systems, and then users will be ready to use their mobile phone as a wallet for many types of financial transactions," he added.
At present, 95 per cent of transactions in Jordan are made in cash, MasterCard Market Manager–Levant Basel El Tell recently told The Jordan Times.
"More coordinated efforts" are needed to encourage the use of e-payments, Tell said, adding that a project is under way with several Jordanian banks in this regard.
"Using cash for transactions consumes some 1.5 to 2 per cent of the GDP [gross domestic product] as large amounts of money are spent for the protection and maintenance of cash," he noted.
E-commerce in Jordan amounted to $200 million in 2014, growing by more than 30 per cent compared to 2013, according to Tell.
The top purchases were games, apps and personal items.
Mohammad Nasser, a salesman at a private sector company, said using his phone to pay for purchases is more convenient.
"It would be a great idea... I would not have to carry cash and worry about it anymore," Nasser told The Jordan Times.
"What matters to me the most is that it is safe and I would not be subject to fraud," he added.
But e-transactions could have a downside, according to Jamal Hajabed, a merchant in downtown Amman.
"First of all, we merchants are used to receiving cash immediately when selling something. What if there is fraud? Who will protect us?" he asked, noting that awareness campaigns are required to ensure e-transactions are conducted successfully.
"When I deal with other merchants, I pay in cash, which I think is faster. But if all traders start using this service I don't mind using it," said Hajabed.
Related Articles
Apr 22,2015
Enabling mobile payments in Jordan has great potential for success as some 75 per cent of the population are unbanked, according to IT experts.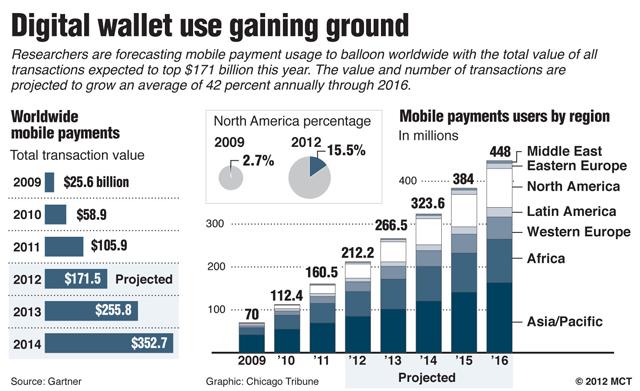 Jan 12,2014
Speeding up the endorsement of the draft electronic transactions law is crucial to encourage strong adoption of two recently announced projects by the Central Bank of Jordan (CBJ) that seek to boost the usage of mobile wallets in the country.
Dec 28,2014
Jordanians will join the global trend of using mobile phones to replace their wallets, the ICT Association of Jordan ([email protected]) has said, commenting on a report that 80 per cent of mobile users globally believe smartphones will replace their purse by 2020.
Newsletter
Get top stories and blog posts emailed to you each day.