You are here
$71m financing package announced for new Tafileh wind power plant
By JT - Nov 07,2018 - Last updated at Nov 07,2018
AMMAN — The International Finance Corporation (IFC), a member of the World Bank Group, announced on Wednesday a financing package of up to $71 million to fund the construction of a new wind power plant in Tafileh.
The 51-megawatt plant in Daehan, located in the southern governorate of Tafileh, 180km southwest of Amman, will help provide clean energy to homes and businesses across Jordan, the IFC said in a statement to The Jordan Times.
The $103 million Daehan project is being developed by two Korean sponsors, KOSPO and Daelim Energy. IFC is providing a $10 million loan for its own account and also acted as lead arranger, mobilising parallel loans of $26 million from Managed Co-Lending Portfolio Programme, $27.7 million from the Standard Chartered Bank and $8 million from Korea's Shinhan Bank.
The IFC also structured an equity bridge loan of $26 million, its first in project financing, and will provide interest rate swaps for half the financing package, according to the statement.
This latest investment is part of the IFC's broader effort to help Jordan boost its domestic energy supply through renewable power, following pioneering investments in the Tafileh wind farm and the Abour wind farm among others. the IFC is also leading industry efforts to reduce the risks that wind farms pose to wildlife, including birds, through a "landscape approach" to risk management, the statement added.
"This project will help scale up further renewable energy generation and contribute to Jordan's objective of diversifying its domestic energy supply, while bringing down overall costs," Taehee Cho, general manager of Daehan Wind Power Company, set up by KOSPO and Daelim Energy, was quoted as saying in the statement.
"We are helping to bring vital foreign direct investment into Jordan from new sources and mobilising capital on a long-term basis," said Mouayed Makhlouf, IFC director for the Middle East and North Africa. "IFC's countercyclical investment approach is helping to enhance the competitiveness of Jordan's renewable sector and setting a model for similar investments in the region."
During the last two decades, the World Bank Group has played a key role in Jordan's energy sector, aiding its unbundling and subsequent privatisation through regulatory and financial support, the statement said.
The IFC has also facilitated the country's renewable energy programme with financing and investment solutions. The IFC has so far invested over $300 million in across 13 renewable projects, enabling well over $1 billion in private sector investments in Jordan's power sector, according to the IFC.
Related Articles
Nov 10,2018
AMMAN — Energy Minister Hala Zawati on Saturday inaugurated the 50-megawatt Daehan wind power plant in Tafileh, the Jordan News Agency, Petr
Nov 06,2018
AMMAN — The International Finance Corporation (IFC), a member of the World Bank Group announced on Tuesday a financing package of up to $80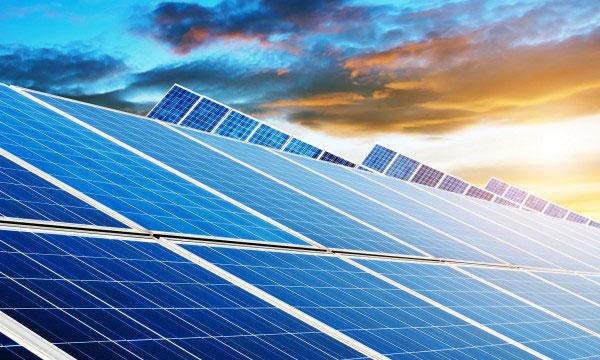 Jan 16,2018
AMMAN — The International Finance Corporation (IFC), a member of the World Bank Group, has arranged a financing package of up to $188 millio