You are here
7th Arab Film Festival kicks off
By Muath Freij - Aug 20,2017 - Last updated at Aug 20,2017
AMMAN — The seventh edition of Arab Film Festival Amman kicked off on Sunday at the Royal Film Commission-Jordan (RFC), with the screening of a wide range of movies from the Arab world.
Nada Doumani, RFC communication and cultural programming manager, said that a total of five narrative films and two documentaries will be screened during the festival.
"These movies were featured in several international festivals. They presented a different perspective," she told The Jordan Times in an interview.
She said that three of the directors featured in the event had made their first long narrative film.
"This shows that there is a new generation producing strong narrative movies," she noted, adding that they expected a large turnout.
Doumani said every movie renders a "new spirit with a new idea", stressing that the changing Arab society has inspired the directors immensely.
The festival kicked off with the screening of "Ali, The Goat and Ibrahim", a film about Ali, a young man living in a poor neighbourhood in Cairo, who is in love with a goat called Nada, whom he believes to be his fiancée, according to a statement on the RFC website.
The Tunisian movie "Zaineb Hates the Snow", to be screened on Monday, covers six years in the life of a charismatic young Tunisian girl and her changing family life, according to the statement.
The Lebanese film "Tramontane", depicting the story of Rabih, a blind musician who discovers that the identification card he has carried all his life is forged, will be screened on Tuesday, according to the statement.
Slated for screening on Wednesday, the Palestinian film "Ghost Hunting" tells the story of director Raed Andoni, jailed in the Shin Bet's Al Moskobiya investigation centre at the age of 18
The film "In the Last Days of the City" will be screened on Thursday. The film portrays Khalid, a 35-year-old filmmaker who is struggling to create a film that captures the fading grandeur of downtown Cairo while facing loss in his own personal life.
Lined up for Friday, the Moroccan movie "Headbang Lullaby" tells the story of an embittered cop, Daoud, who is sent by his dissatisfied superiors to spend a day on a bridge between two warring neighbourhoods to protect the hypothetical passage of the Royal procession.
All the movies, free of charge, will be screened at the RFC premisses in Jabal Amman.
Related Articles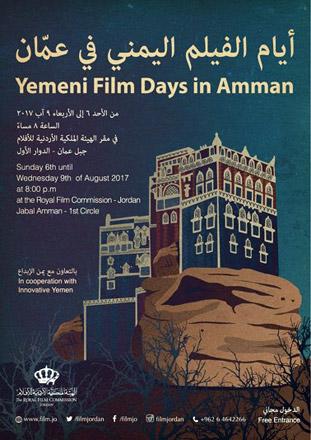 Aug 05,2017
AMMAN — Yemeni Film Days will kick off for the first time in Amman on Sunday, with movies talking about the heritage of Yemen.&nb
Sep 02,2015
AMMAN — In its 27th iteration, the European Film Festival is focusing on children and young people to attract a wider audience to its screen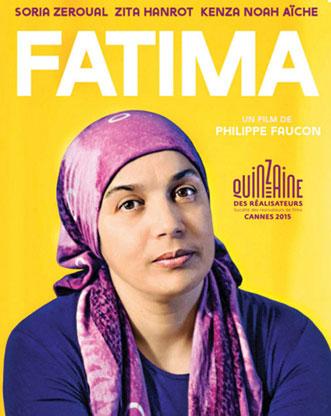 May 25,2016
AMMAN – In its 22nd cycle, the Franco Arab Film Festival is featuring this year short movies highlighting stories and aspirations of Syrian
Newsletter
Get top stories and blog posts emailed to you each day.