You are here
Agricultural exports drop by 35% in January
By Hana Namrouqa - Feb 11,2017 - Last updated at Feb 11,2017
In January, exports of fruit and vegetables stood at 19,400 tonnes of produce, according to official figures (Photo by Amjad Ghsoun)
AMMAN — Exports of fruit and vegetables during January dropped by 35 per cent compared to the same period last year, a government official said on Saturday.
The drop in the Kingdom's exports is attributed to the continuous closure of the borders with Syria and Iraq, in addition to a drop in exports to the Gulf during the first month of the year, Agriculture Ministry Spokesperson Nimer Haddadin said on Saturday.
"During the past month, exports of fruit and vegetables stood at 19,400 tonnes of produce, which is a 35 per cent drop compared to the same period last year," Haddadin noted.
The official said 1,428 tonnes of the exported fruit and vegetables went to the Gulf Arab market, whose demand for the country's produce has dropped this year.
Haddadin said the reason for the drop is the increase in production as well as competition from Egypt and Iran.
"We call on farmers and exporters to enhance their competitiveness by further improving the quality of their products," the spokesperson said.
The Kingdom's agricultural sector is suffering due to regional conflicts and instability.
Jordan has lost the Syrian and Iraqi markets, whether as major exporting destinations for animal and food products or as transit points for exports to Europe and the Gulf, Minister of Agriculture Khaled Hneifat told the press recently.
Opening new markets and also retrieving lost ones for the country's exports of fruit, vegetables and live sheep are among the ministry's top challenges, the minister said.
The Karameh-Tureibil crossing on the border between Jordan and Iraq, the gateway for Jordanian produce to reach Iraqi and European markets, was closed in the summer of 2015.
Also in 2015, Jordan closed the Jaber border crossing with Syria for security reasons, while Ramtha, the other border crossing with the war-torn country, has been closed for nearly five years.
The ministry's recent figures indicate that the Kingdom's annual agricultural exports are showing no signs of recovery despite efforts to open new markets, with exports dropping 12.4 per cent last year.
The country exported 686,000 tonnes of fruit and vegetables last year and generated JD400 million in agricultural exports.
In 2015, the Kingdom exported 783,000 tonnes of produce and generated JD520 million, according to official figures, which also indicated that agricultural exports in 2015 dropped by 11.3 per cent compared to 2014.
Related Articles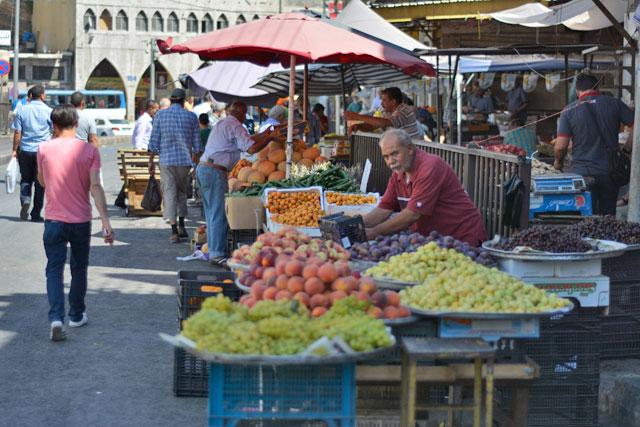 Jan 08,2017
AMMAN — The Kingdom's annual agricultural exports are showing no signs of recovery despite efforts to open new markets, with exports droppin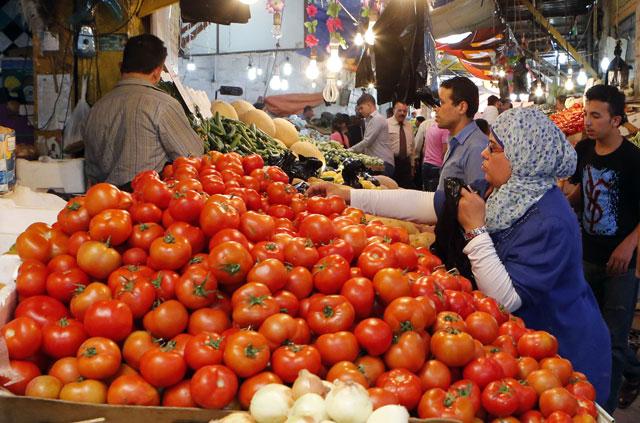 Jul 12,2016
AMMAN — Agricultural exports dropped by 12.8 per cent during the first half of 2016 compared to the same period of the last year, a governme
Sep 05,2015
AMMAN — Exports of agricultural produce dropped by 7.5 per cent during the first eight months of this year compared to the same period in 20