You are here
Ain Ghazal statue to be displayed at Abu Dhabi Louvre — official
By Suzanna Goussous - Aug 17,2016 - Last updated at Aug 17,2016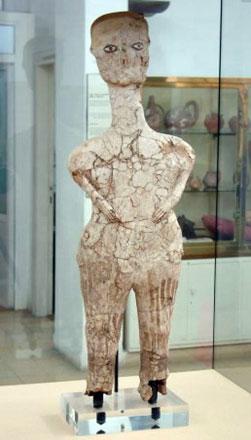 Some 36 statues from Ain Ghazal are spread around the globe (Photo courtesy of DoA)
AMMAN — A Neolithic age statue from Jordan will be exhibited at a new branch of the Louvre Museum opening in Abu Dhabi in January, a government official said on Wednesday.
"As the museum celebrates the opening of its Abu Dhabi branch, a statue from Ain Ghazal was chosen by researchers to represent Jordan in the Jordanian exhibition that will be at the museum for five years," said Munther Jamhawi, the director general of the Department of Antiquities.
The statue was discovered around 2km northeast of the capital, and dates back to around 8000 BC, Jamhawi told The Jordan Times.
"Ain Ghazal is one of the most important historic sites around the world. It dates back to the time when humans started finding some space for architecture in their daily lives. The statue is from a vital Neolithic site," he added.
The statue takes the figure of a woman, which shows the "religious and cultural importance of women in Jordanian society", the official said.
"The figure of women is found in almost all statues from Ain Ghazal. This emphasises the role of women in building history and culture."
Some 36 statues from Ain Ghazal are spread around the globe, he said, while six are on display at the Jordan Museum, eight are at the Citadel in Amman and three are at the Yarmouk University Museum.
One statue from Ain Ghazal has been on display at the Louvre Museum in Paris for 30 years, in exchange for French financial support to projects in Jerash, according to Jamhawi, who added that around 18 artefacts were on loan to the British Museum in London.
"We are proud of having this number of statues presented at international museums, that promote Jordan's history in central sites around the world," he said.
"The statue will help promote Jordan and other tourist and historic sites around the Kingdom," Jamhawi added.
Related Articles
Feb 08,2018
AMMAN — Their Majesties King Abdullah and Queen Rania on Thursday visited the Louvre Abu Dhabi, which sheds light on the history of mankind
Nov 11,2017
ABU DHABI, UAE –– The planners who had the vision to establish another edition of the Louvre in Abu Dhabi wanted the landmark museum to refl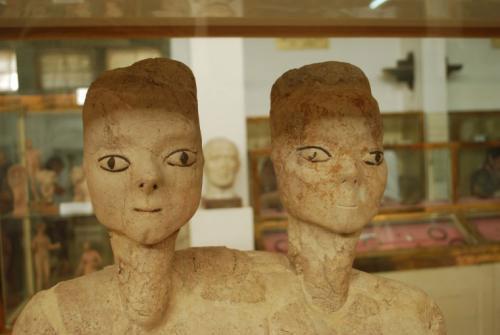 Feb 23,2017
AMMAN — Anthropologist Gary Rollefson's nearly four-decade long research into the anthropology of prehistoric Levantine civilisations began
Newsletter
Get top stories and blog posts emailed to you each day.