You are here
American students head to Jordan to witness culture firsthand
By Mohammed Kloub - Jul 24,2016 - Last updated at Jul 24,2016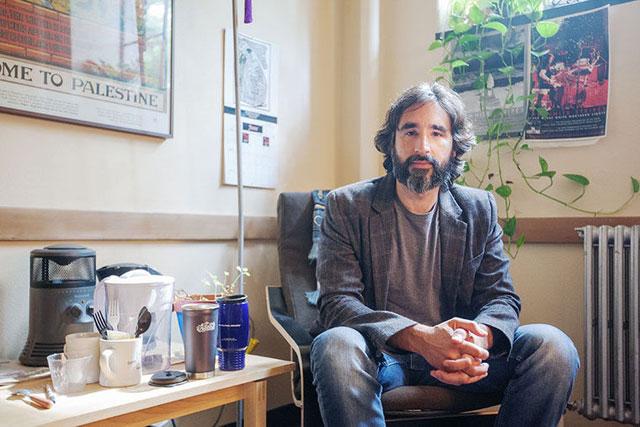 Michael Perez (Photo courtesy of www.altmuslimah.com)
AMMAN — Very little anthropological research has been done on Jordan and its people, according to Michael Perez, an American professor currently teaching and researching in the country.
"I think Jordan is a very understudied country," Perez told The Jordan Times in a recent interview.
"When it is studied, a lot of the contemporary research is not actually about Jordan itself, but the 'externals' here," he added.
By "externals", Perez means immigrants and groups of refugees in the Kingdom, who, he said, are just as much a part of the country as anyone else, but who tend to be the core focus of much of the academic research that happens in Jordan.
The anthropology professor's own work has focused on some of these groups. His interest in the Middle East began after the second Palestinian Intifada (uprising), and he pursued graduate studies on the region.
Perez lived in Jordan for two years from 2006 to 2007 to research and write his dissertation on Palestinian identity and nationalism in Jordan.
This year, Perez is back to study the livelihoods that Jordan's Gazan refugees are able to engage in, often without citizenship.
His research will take place at the American Centre of Oriental Research (ACOR) in Amman, an organisation that "promotes study, teaching, and increased knowledge of ancient and Middle Eastern studies with Jordan as a focus", according to its website.
"I think ACOR is important for keeping an open space and funding for students to be able to come and do their research here," Perez said. "Hopefully that leads to more information in the long run about Jordan itself, not just other people in Jordan."
His research at ACOR will not begin until late August, however. For now, he is leading a group of students studying in Amman from the University of Washington (UW) in the US.
The students are hosted by the Sijal Institute for Arabic Language and Culture, where they are taking Arabic classes and an anthropology course taught by Perez called "The Ethnography of Jordan".
Fabian Gacayan, a junior at the UW, wanted to study in Jordan because it seemed like "the most safe opportunity to come to the Middle East". He is hoping to walk away with a broader understanding of a Middle Eastern country that is not filtered through an American media lens.
"It's not fair to judge a country when I haven't been there," Gacayan said, stressing that learning about a country while actually in it enhances one's education.
"It's a first-hand experience. You don't need to read about the food, you eat it. You don't need to read about the people, you meet them."
The course on Jordan's ethnography is "designed to examine some of the key issues in the Middle East through the lens of Jordan", according to the syllabus. Topics covered include Islam, tribal culture, national identity, refugees and displacement, Zionism and colonialism.
"The learning process doesn't stop when the class ends," Perez emphasised. "I'm hoping students will take things home with them, and over the next few years, these experiences will be informative and productive for them in ways that go well beyond the immediate reaction of going back to the States."
Sarah Conklin, a senior at the UW pursuing international studies, said she entered the programme and came to Jordan because of the opportunity to travel to a region that is not always easy to visit as an American.
After conducting her senior project on education for refugees in Jordan, Turkey and Lebanon, Conklin said she wanted to see what she studied in reality.
"Studying abroad makes you re-evaluate the things you flippantly say or hear about in academia," she explained.
A little over halfway into the programme, both Conklin and Gacayan have already been surprised by how little cultural shock they have experienced, and how friendly the people they have met in Amman have been.
This sense of common humanity across borders was a big part of what Conklin hoped to experience in Jordan, and a key part of what Perez hopes the students remember after the programme ends.
"[I want the students] to just have been in Jordan, in an Arabic-speaking country where Muslims are the majority — in all their shades and colours — and to be able to see that in this place, even if it sounds cliché, people live very normal lives and struggle with the same human problems we all struggle with," Perez stressed.
While humans across borders do struggle with many of the same problems, the professor was also sure to point out that many problems in Jordan are unique to its situation and history, and should not be dismissed or understudied.
"I think it's super important that critical scholars really address some of the pressing issues that are faced here," he said. "People's daily lives in Jordan aren't talked about, the economic struggles people face aren't talked about."
"It's also important that critical scholars come here and expose US policy — what we're doing here, what our role is in making the problems that exist here, and then trying to be part of the solutions by providing at least a better understanding of what are the challenges people face," Perez said.
Related Articles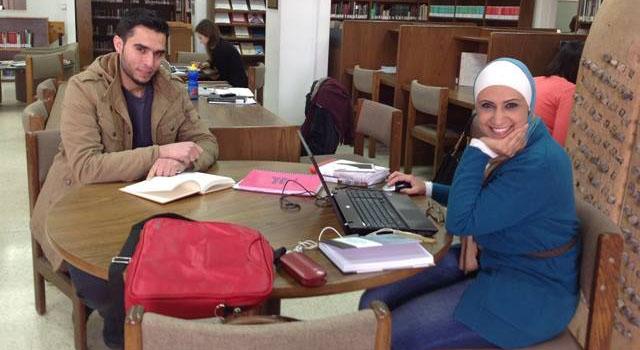 Apr 16,2015
Like thousands of young foreigners who came to the Kingdom to work for various international organisations and multinational companies or conduct academic research, Mary Pancoast also chose the capital as the next step in building her scholarly career.
Mar 02,2018
AMMAN — A presentation delivered on Wednesday by Director of the American Centre of Oriental Research (ACOR) Barbara Porter aimed to inform
Feb 06,2018
AMMAN — Established in 1968 in Amman with the goal to "promote study, teaching, and increased knowledge of ancient and Middle Eastern
Newsletter
Get top stories and blog posts emailed to you each day.