You are here
Amman Design Week 2017 announces line-up
Nine-day event will showcase variety of exhibitions, workshops, talks and events open to public
By Camille Dupire - Sep 10,2017 - Last updated at Sep 10,2017
Organisers of the Amman Design Week present this year's edition at a press conference on Sunday (Photo by Camille Dupire)
AMMAN — Amman Design Week (ADW) will return this year from October 6 to 14, under the slogan "Design Moves Life Moves Design", ADW organisers said at a press conference on Sunday.
Held in Amman Electricity Hangar in Ras Al Ain with the support of Her Majesty Queen Rania, this year's edition will feature a large-scale programme of curated exhibitions, workshops, talks, and events, under the theme of "movement".
Established to empower designers by offering them a platform to learn, exchange and collaborate, the event seeks to shed light on Jordan's diversity and cultural heritage, all the while finding innovative solutions to build better communities and experiences, an ADW statement said.
Aside from activities taking place in Ras Al Ain, the manifestation will feature more than 50 participating spaces including galleries, shops, universities, public places around the city. A pop Craft District will also be established at the Al Hussein Cultural Centre, in an open-air structure designed by the 2017 ADW lead designer, Dina Haddadin
"This year's programme offers a rich and innovate range of events that strives to unveil the potential of Jordan's design landscape and create a dynamic platform for exploring the strong and often unnoticeable impact design has on life," the organisers added.
Over 100 local and international designers from the UAE, Palestine, Morocco, France, India and the US, among others, are scheduled to participate in the event.
"Design has the capacity to move life and vice versa. We want to highlight the importance of design amongst us and within us, and its importance in improving our communities," Rana Beiruti, co-founder of the event, told The Jordan Times.
To achieve this, the festival will build on last year's expansion efforts by engaging schools and communities in governorates beyond Amman, through a wide array of tours, mobile experiences and a travelling Mobile MakerSpace, organisers added.
For co-founder Abeer Seikaly, design is not solely restricted to its esthetical impact. It is also deeply embedded with social movements: "The movement embodied by design empowers people to take control, make an impact, and rise up to challenge the status quo," she said.
In a bid to empower individuals and communities through design, the festival will hold its first ever student exhibition, which invites high school and university students across the Kingdom to showcase their work.
"This year's edition is expanding on last year's achievements, by introducing a series of projects entirely dedicated to students, offering them various learning and collaboration opportunities," Beiruti stated.
Curated by Ahmad Humeid, CEO and founder of SYNTAX, the 2017's edition will be held in collaboration with the Greater Amman Municipality and Zain, the statement said.
The 2016 edition gathered 89 exhibitors from 11 participating countries, which attracted a total of 35,000 visitors, according to ADW.
Related Articles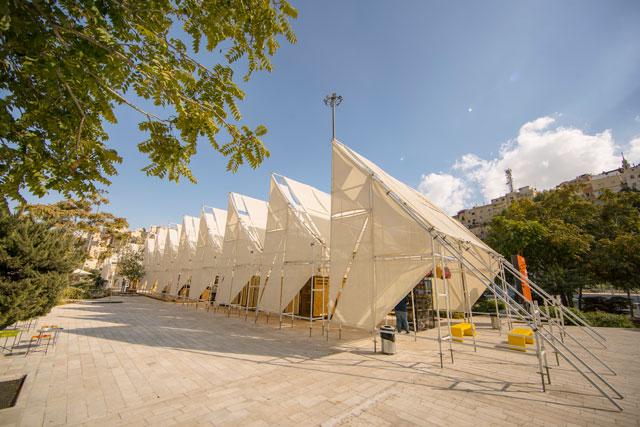 Oct 08,2017
AMMAN — Offering a more expansive and varied programme, Amman Design Week (ADW) on Friday opened its doors to the public, marking the beginn
Oct 05,2017
AMMAN — Her Majesty Queen Rania on Wednesday launched the 2nd annual edition of Amman Design Week (ADW), which for this year focuses on incr
May 14,2017
AMMAN — Her Majesty Queen Rania on Sunday met with the Amman Design Week 2017 (ADW) team for a briefing on the project's progress and an upd
Newsletter
Get top stories and blog posts emailed to you each day.