You are here
Amman Design Week launches mini-series on design
By JT - Oct 02,2017 - Last updated at Oct 02,2017
AMMAN — In the run-up to the launch of its annual edition that will take place on Friday, Amman Design Week (ADW) has launched a video campaign showcasing various designers, design activists, and craftspeople in Jordan, an ADW statement said.
Launched through the ADW website and its social media platforms, the first video mini-series, consisting of several one-minute-long episodes, aims to raise awareness on the use of design as a tool for community development.
Traveling across Jordan to document talent and innovation in all forms, the mini-series aims to demonstrate the "remarkable power of design to affect measurable and lasting social and developmental change", the statement said.
Featured design activists include Ahmad Sabbagh, who developed a comprehensive, data-based Amman bus map with MaanNasel; Mohamad Zakaria, who revitalised a public park by transforming it into a skate park; Amal Madanat, whose initiative educates children on waste resource management; and Alaa Ziyadeh, who recycles trash into useful products.
ADW's second video mini-series will focus on the creative craftspeople who will be present throughout ADW 2017 as part of its "Craft of Making" programme taking place in the pop-up Crafts District at Al Hussein Cultural Centre, the statement read.
The mini-series, which will premiere throughout October, features craftspeople including a glassblower, arabesque artisan, and dagger maker sharing their passion, not only as a mode of self-expression, but also as a means for economic empowerment, the statement continued.
ADW 2017 will begin on Friday with a series of exhibitions, demonstration booths, and pop-up shops, as well as varied and innovative programme of workshops, talks, and events.
The nine-day national event aims to "unveil the inherent potential of Jordan's design landscape" and to "create an open platform for exploring the strong and often imperceptible impact design has on life", according to the statement.
An annual immersive experience in design supported by Her Majesty Queen Rania, ADW was launched in 2016 to support local designers, offer them international recognition, and put Jordan on the map of design and innovation worldwide, the statement concluded.
Related Articles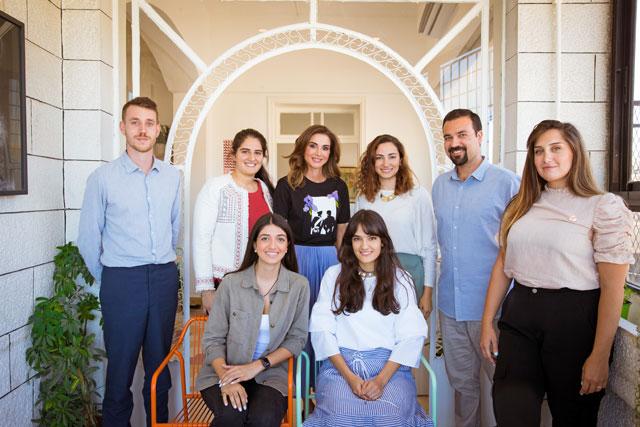 Aug 25,2019
AMMAN — Her Majesty Queen Rania visited the offices of Amman Design Week (ADW) in Jabal Amman on Sunday, where she was briefed on final prep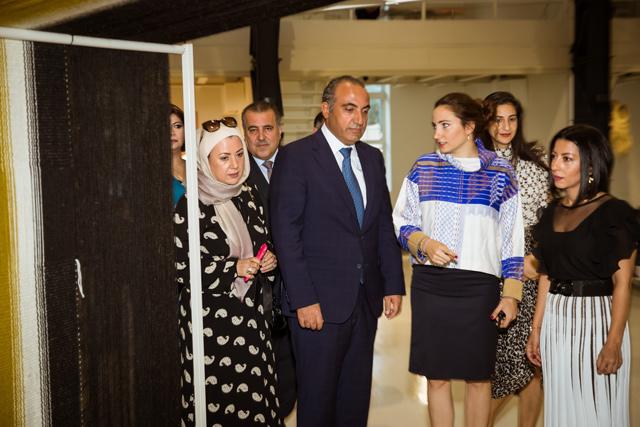 Oct 03,2019
AMMAN — Deputising for Her Majesty Queen Rania, Amman Mayor Yousef Shawarbeh launched the third edition of Amman Design Week (ADW) on Wednes
Oct 10,2019
AMMAN — Her Majesty Queen Rania visited Amman Design Week's (ADW) Ras Al Ain Hangar exhibition in downtown Amman on Wednesday to view the di