You are here
Amman municipality continues crackdown on street vendors
By Muath Freij - Jan 14,2016 - Last updated at Jan 14,2016
AMMAN — The Greater Amman Municipality (GAM) on Thursday stressed that pavements are for pedestrians, not for shopkeepers to display their goods.
Ahmad Ebbini, director of the GAM department to monitor street vendors, said restaurants and cafés are also not allowed to use the sidewalk as an outdoor space for their clients to drink coffee or smoke argileh.
"The pavement is for people to walk on," he told The Jordan Times over the phone.
But Ayman Taqatqa, who owns a café in Jabal Luwebideh, believes that the pavement is wide enough to accommodate both pedestrians and his clients.
"I bought the business because it is located in an eastern venue and I wanted my clients to enjoy the sun and warm atmosphere," he told The Jordan Times recently.
However, Omar Faouri, the mukhtar (unpaid community leader) of Jabal Luweibdeh, said pedestrians do not have enough space to walk.
Ebbini said even if the pavement is wide, it belongs to pedestrians.
In their campaign to crack down on street stalls, GAM teams seized sharp weapons and referred two vendors to court.
"We are focusing on all of Amman. Wadi Al Seer area is among the black spots we are focusing on," Ebbini added.
Related Articles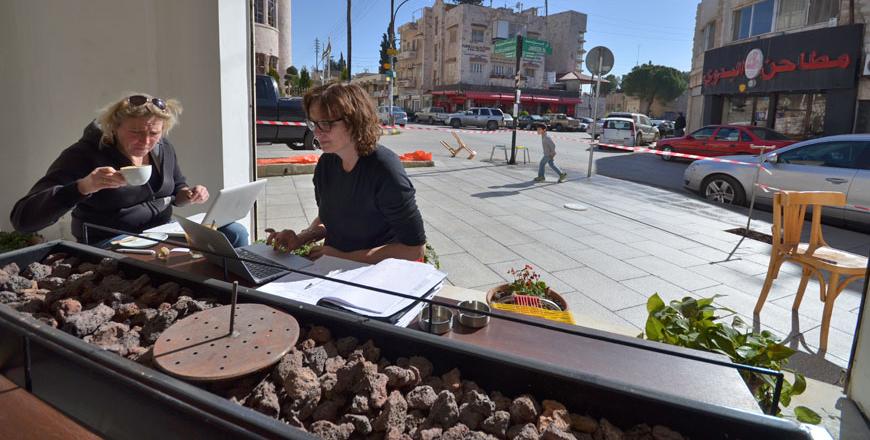 Jan 14,2016
AMMAN — Zaki Ammareen, a lifelong resident of Jabal Luweibdeh, says he no longer feels the "nice and calm" atmosphere he used to enjoy in th
Mar 08,2016
AMMAN — The Greater Amman Municipality (GAM) has started intensifying its campaign against shopkeepers and residents who block sidewalks, a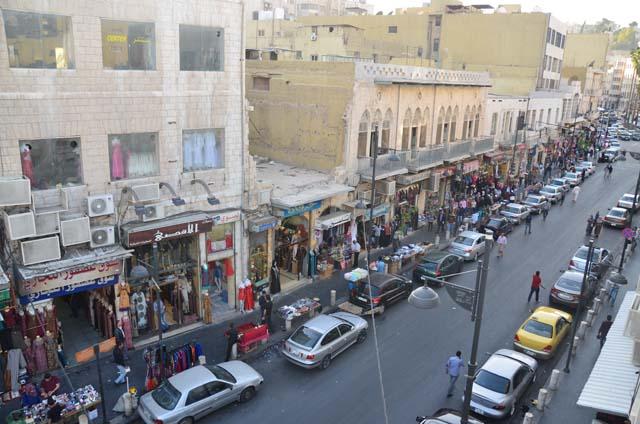 Jan 28,2014
The Greater Amman Municipality (GAM) has given street vendors until the end of February to stop displaying their goods on the capital's pavements, a GAM official said on Tuesday.
Newsletter
Get top stories and blog posts emailed to you each day.