You are here
Ammanis only use public transport for 5 per cent of their daily trips — GAM
By Sawsan Tabazah - Aug 13,2018 - Last updated at Aug 13,2018
A computer-generated image shows part of the future BRT project in Amman (File photo)
AMMAN — The Bus Rapid Transit (BRT) is a service, not an investment through which the Greater Amman Municipality (GAM) seeks to improve public transportation in the capital, Amman Mayor Yousef Shawarbeh recently said.
His remarks came during an event organised on Saturday by "Meem Dot", an initiative that looks after the scientific and professional affairs of Jordanian engineers, where officials came together to answer a number of young people's questions about the BRT.
The project, which started in 2007, was revived in 2015 after it was cleared of corruption suspicion by a Lower House's committee, Amer Bashir transport expert and former MP said, noting that the BRT project had been suspended in 2010 due to allegations of corruption.
The 4.5 million inhabitants of Amman, who constitute 45 per cent of Jordan's population, perform around 7 million trips daily, "only 5 per cent of which through public transportation", Communications Director at GAM Rula Khashman said, noting that Jordan is considered among the countries that use the least public transportation.
For his part, Shawarbeh highlighted GAM's aspirations to end traffic jams in the capital. He said that around 600 buses equipped to meet the highest standards will serve people on BRT routes by the project's completion in 2020.
Out of these, 286 buses will be operated by Mutakamilah Transportation (AutoBus) Company, 10 per cent of its shares are owned by GAM and around 40 per cent by the government.
Over the past 10 years, 90 per cent of operators left the market because of losses caused by lack of usage of public transportation and high operating costs, said Abd Al Raheem Wreikat, head of GAM's transportation department, stressing "we need to build trust with citizens so that we can convince them to leave their cars at home and use the BRT.".
"There must be real incentives to encourage people to use public transportation" Shawarbeh said, stressing that buses will be accessible to people with disabilities and supplied with Wi-Fi as well as ticketing services to provide people with easier payment options and to reduce contact with drivers.
Bus stops will be installed along the road, equipped with screens to inform people of the time of arrival and departure of buses, a strategy that will reduce time of the trip, Shawarbeh added.
Shawarbeh urged Ammanis to cooperate and be patient as work will be intense, and closures and detours will be made during the next two years on various roads within Amman.
Related Articles
Feb 25,2018
AMMAN — His Majesty King Abdullah on Sunday chaired a meeting to follow up on the plans and programmes of Greater Amman Municipality (GAM) i
Feb 25,2018
AMMAN — One major objective of the capital's public transportation strategy, currently under implementation, is to reduce reliance&nbsp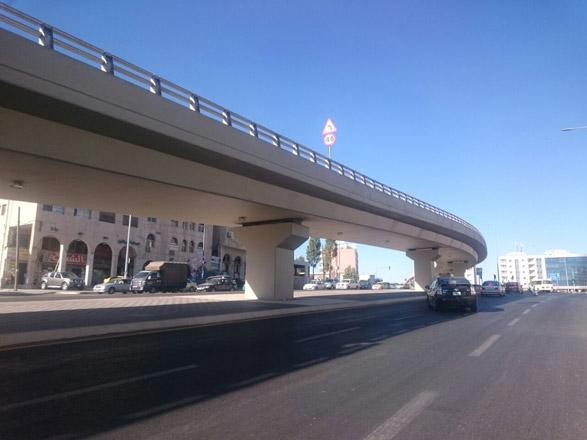 Jun 11,2017
AMMAN — The Greater Amman Municipality (GAM) on Saturday inaugurated the third phase of the Bus Rapid Transit (BRT) project at the highway p
Newsletter
Get top stories and blog posts emailed to you each day.