You are here
In anti- extremism efforts, there is too much of a 'planning to plan' culture, scholar says
By Saeb Rawashdeh - Oct 20,2016 - Last updated at Oct 20,2016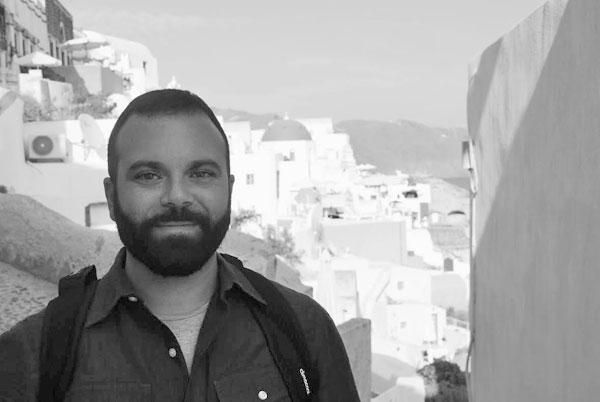 AMMAN — "There is no such thing as a unified Salafist movement in Jordan" or anywhere else, according to researcher Juan Caraballo-Resto from the University of Puerto Rico.
The Puerto Rican anthropologist, who had recently returned from a Fulbright Scholarship where he researched religious diversity in West Africa, spent time studying Salafist groups in Jordan and the region in 2011 and 2013.
"Following the death of [Al Qaeda in Iraq leader] Abu Mussab Al Zarqawi, it could be argued that there are two main strands of Salafism within the Kingdom: on the one hand, there is one that proclaims a peaceful form of advocacy and daawa [preaching], and seeks to reduce extremist discourse and actions, as well as to export its ideals elsewhere — particularly to Palestine," the professor explained.
"And on the other hand, there is another current that lives up to the often incendiary and violent legacy left by Zarqawi, even if this means facing tighter security measures," Caraballo-Resto underlined.
However, according to the scholar, Salafism has become a problematic concept — "a blanket term" to label any Muslim group outside of the socio-political spectrum or "antagonistic and problematic" to it.
He continued: "Rather than engaging with the theological and political nuances, for many people, 'Salafism' has become an all-encompassing term aimed to qualify and explain Muslim groups which are thought to stand outside, and thus threaten and inconvenience widely accepted notions; all of which are linked, in turn, to archetypes of what a 'modern', 'tolerant' and 'progressive' society ought to be."
The civil movements of the Arab uprisings helped shift much of the political landscape of North Africa and the Middle East, Caraballo-Resto noted, adding that in some cases, this shift entailed the creation of a "new" political order, like in Tunisia.
In others, it proved to be a non-linear chain of political changes, for example in Egypt, while in particular cases it sparked lasting internal instability, as in Syria.
While most of these shifts happened in the political arena, they also opened the door for non-governmental group action, he explained.
"However, Jordan's political ethos has meant that the ways in which a number of 'Salafist' organisations — not all — have come to embody their commitment to change is characterised by disengaging from any direct political critique," Caraballo-Resto stated, "focusing instead on civil efforts of social-justice".
In this light, the critique put forth by some Salafists in Jordan is not discursive, the anthropologist highlighted, "but anchored in modes of activism".
"This means that rather than assisting the government through action, these groups help communities meet their basic needs in hopes of revealing what they deem as political inaction," he stressed.
According to official figures, it is estimated that 2,000 Jordanian citizens fight with the Daesh terror group in Syria and Iraq.
"There are various reasons that, when combined, help account for this. First, Jordan is right in between this geography of turmoil. Second, there are people in Jordan who are dissatisfied with the ways in which Islam is managed by the state.
"Third, there are people within the Kingdom who are displeased with the ways in which the state manages its affairs. Fourth, there is an economic factor at play. The same way that some states provide their armies with an income in the hopes of attracting people voluntarily, Daesh also hires its foreign militias," Caraballo-Resto explained in a recent interview with The Jordan Times.
"Finally, some people in Jordan feel the duty to champion Sunni Islam in the face of [Syrian President Bashar] Assad's regime, and this way hinder [Shiite] Iran or Hizbollah from exerting greater political influence in the region," he emphasised.
According to the scholar, who is writing a book that compares and contrasts the ways in which Muslim communities in Puerto Rico, Spain and Jordan make sense of "Islamic fundamentalism", the combination of these factors helps explain the direct involvement of Jordanian citizens in ranks of takfirist groups in Iraq and Syria.
Regarding the mechanism to de-radicalise Muslims who support takfirist groups, the scholar believes that Jordan's political ethos rests too much in appointed committees, studies and trainings that seldom translate into concrete, lasting policies that have a direct constructive impact on the life of ordinary citizens.
"There is too much of a 'planning to plan' culture," the expert argued. "In tandem, people should stop articulating 'radicalisation' as if it were some kind of disease. People do not just radicalise because they are 'gullible', 'pious' or 'burnouts' looking to drastically turn their world upside down."
He continued: "There are powerful historical, political and economical forces at play."
One of various significant factors accounting for radicalisation is the poverty of a segment of Jordan's population, the scholar noted, adding that official figures from the World Bank estimate that "14.4 per cent of the population lives in stable poverty, while an additional 6.3 per cent lives in transient poverty in every single yearly quarter".
"These men and women live in areas such as east Amman, Tafileh or Maan, and have to make do with less than JD300 per month," Caraballo-Resto noted.
"Jordan must embrace major reforms in order to reduce the disenfranchisement and political alienation," he argued.
Procrastinating over the full implementation of such reforms will only further worsen the situation, he warned.
Related Articles
Sep 21,2014
Security authorities recently arrested several takfirists associated with the Islamic State (IS) terrorist group, the Jordan News Agency, Petra, reported on Sunday.
Nov 04,2015
AMMAN — Members of the newly licensed Muslim Brotherhood Society, seen as rivals of the old group, will join a political party the National
Nov 26,2017
AMMAN — Plans are under way to set up a company for marketing Jordan's palm dates, a high-value crop whose cultivation is increasingly expan
Newsletter
Get top stories and blog posts emailed to you each day.