You are here
Anti-graft efforts require more coordination among concerned agencies — experts
By Dana Al Emam - Aug 01,2015 - Last updated at Aug 01,2015
AMMAN — Further coordination between anti-graft entities is key to unifying efforts in the fight against corruption, a panel of experts said on Saturday.
In a session discussing the draft integrity and anti-corruption law, currently on the agenda of Parliament's extraordinary session at the Lower House, Rajai Muasher, president of the Royal committee for follow-up and evaluation of the national integrity system, presented the panel's findings after a year-and-a-half of implementing the Integrity Charter.
He said the majority of public institutions have set executive plans for the projects and programmes and started the "serious" work to implement the charter, adding that entities concerned with monitoring the private sector have set governance bases and implementation methods for joint-stock companies, including banks.
In addition, authorities have passed several laws that were included in the charter's executive plan, with a number of them still in the pipeline. However, a number of obstacles, including the absence of coordination between entities with similar concerns, hinders further progress.
Muasher also cited a discrepancy in achievement rates among various institutions according to the requested projects, with the lack of instruments to measure achievements and having multiple anti-graft bodies remaining as a problem.
As a result, the committee recommended establishing a national centre for integrity that ensures the implementation of integrity principles mentioned in the charter.
The former deputy prime minister said the committees' recommendations included preparing an inclusive draft law on the national centre that includes all anti-corruption entities in the Kingdom, such as the Ombudsman Bureau and the Anti-Corruption Commission (ACC).
He also called for following internationally recognised anti-corruption standards, as well as boosting equality in the enforcement of laws and regulations.
Also speaking at the panel organised by the Jordan Transparency Association, Muhyiddine Touq, a former commissioner general of the National Centre for Human Rights, said fighting corruption is "a means, not an end" that should be considered in all institutions in the country.
Nonetheless, he criticised the repetitive amendments to laws as well as the swiftness in establishing, removing or merging institutions without thorough study.
He said the new draft law did not offer anything new on unifying over 18 different bodies that work directly and indirectly to boost integrity and fight corruption.
He proposed adding an article that entails increasing coordination between concerned entities in order to create harmony in implementing anti-corruption regulations.
Touq called for adding another article to the draft law on establishing a higher council for integrity and anti-corruption that draws up integrity and anti-corruption policies.
Fayad Qudah, a former ACC board member, said integrity starts with selecting reliable leaders and managers of public institutions, citing immunity as a restraint against the accountability of officials.
Qudah noted that "preventing corruption is more important than combating it", adding that the draft law limits the duration of corruption investigations to three months in order to sustain privacy and effectiveness.
Related Articles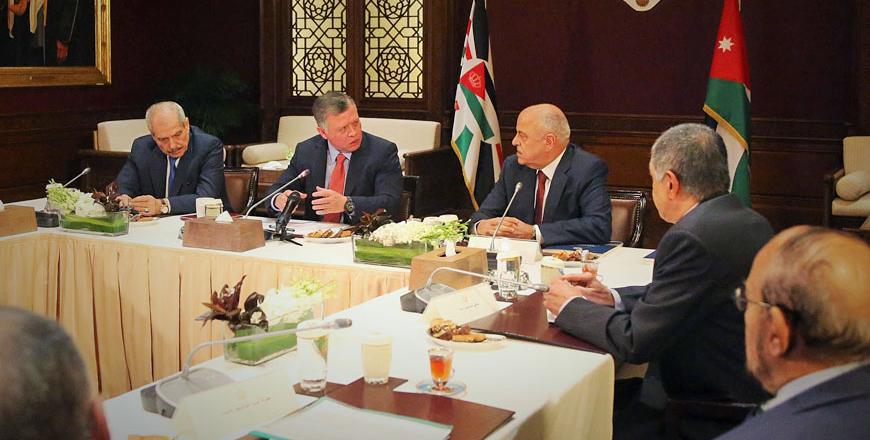 Dec 06,2015
AMMAN — His Majesty King Abdullah on Sunday stressed that all institutions should work hand-in-hand to ensure the implementation of the Nati
May 17,2016
AMMAN — Jordan has agreed to step up its anti-corruption efforts in tandem with international partners who met in London last week and recom
Jun 03,2014
Representatives of Tunisia's anti-graft body visited the Anti-Corruption Commission (ACC) on Tuesday and were briefed on its achievements and duties.
Newsletter
Get top stories and blog posts emailed to you each day.