You are here
App helps educators become efficient e-teachers
By Camille Dupire - Dec 08,2017 - Last updated at Dec 08,2017
AMMAN — "If teachers can't 'e-teach', students can't 'e-learn'." This is the idea behind the online educational platform EDaura, which seeks to help educators adapt to the new age e-learning technology to improve their teaching skills.
"If you want to improve something, you need to measure it," said Nidal Khalifeh, the founder of EDaura, who noted that existing systems do not provide educators with detailed insights on the performances of their students.
"At the end of the course, students only get one mark; this does not reflect how good they are in every skill mobilised in the task. Therefore, it creates a problem for the government who tries to improve the educational framework, for the teachers but also for the parents, as they attempt to better understand and help their children in improving their performances," he told The Jordan Times over the phone.
Launched in November 2015, EDaura has been adopted by various institutions across the Kingdom, including the Queen Rania Teacher Academy (QRTA), three schools and two Jordanian universities.
"EDaura offers a convenient way to measure the learning objectives of the courses, by clearly assessing each learning goal, whether it is a matter of creativity, ethics, problem solving or any other skill," Khalifeh said.
In recent remarks at a conference on the future of education, Education Minister Omar Razzaz called for a better inclusion of technological development in the educational sector to suit the variety of the students' needs.
"Through this platform, our teachers are able to follow up directly with their students' progress, they can upload content, and have a space where they can discuss and reflect on the courses' items," said Mai Hijazi, education technology at QRTA.
"In our public schools, teachers are not all trained to the latest high-tech developments, so we need something simple, easy-to-use. Compared to other systems, EDaura is very simple and has only a few features, which makes it very straightforward," she told The Jordan Times.
Through an easy-to-use, direct access to their educators through online chat, videos, among other tools, students are involved in "synchronous learning", which Khalifeh dubbed as "the future of education".
"Technology is not just a burden, but rather a methodology to be learned and best exploited," he stated.
Comprised of five basic features: a course builder, a chat function, a calendar, a resource library and an assignment portal, EDaura is also available from any device through a mobile app that is backed up via a cloud based system.
"Since we implemented EDaura in our university, we noticed an improvement in students' performances, which we believe are directly linked with the use of the platform," said Naima Alhusban, a tutor at the Arab Open University, who said that, contrary to previous systems which required the use of laptops and computers due to their heaviness, EDaura can be easily downloaded and accessed through the students' mobiles.
"We have a number of students who have special circumstances that prevent them from attending lectures. Before, they could not catch up on what they missed but now, because they are used to using similar apps like Whatsapp on a daily basis, they are much more involved in the learning process and communicate easily with their tutors and peers," she said.
"As adults, we have a big responsibility to pass on knowledge to the generations under us. Education is one of the main goals for the future of any society, so it is important to master the tools used in the learning process," Khalifeh explained, noting that EDaura has so far trained over 600 teachers on IT skills to help them become "tech savy".
"Before EDaura, the educational sector had to choose between overly easy-to-use and very basic platforms or complex, bloated systems which were completely shunned by students and educators alike," he explained.
Citing the example of the Princess Sumaya University, he recalled how administrators told him students used to be reluctant towards online learning systems.
"After one month, they realised that students were much more engaged: they spent on average 1hour per day on the platform, compared to 1hour per month with their previous system," Khalifeh said, voicing his hope to see the platform expand to the whole region in the near future.
Related Articles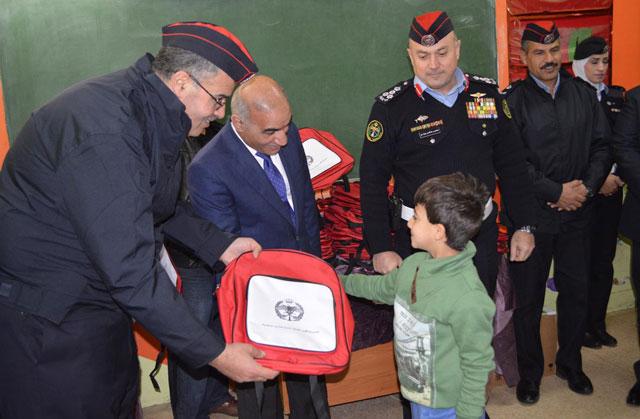 Feb 16,2017
AMMAN — An initiative to provide schools with tablet devices for interactive books was signed on Thursday in a bid to enrich students' educa
Apr 19,2014
Teacher-student interaction in the classroom should be aimed at encouraging critical thinking and creativity rather than spoon feeding, according to a former education minister.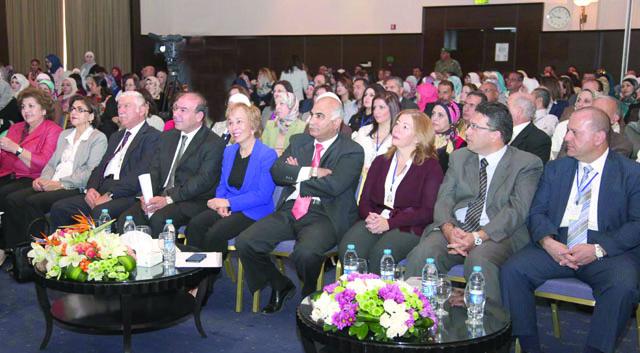 Oct 25,2014
The accelerating influx of information requires empowering teachers to assume new roles, mainly as facilitators of students' interactions with the world around them, education officials said Saturday.
Newsletter
Get top stories and blog posts emailed to you each day.