You are here
Aqaba prepares for 'tourism revival' as Russian charter flights start arriving
By Khetam Malkawi - Nov 25,2015 - Last updated at Nov 25,2015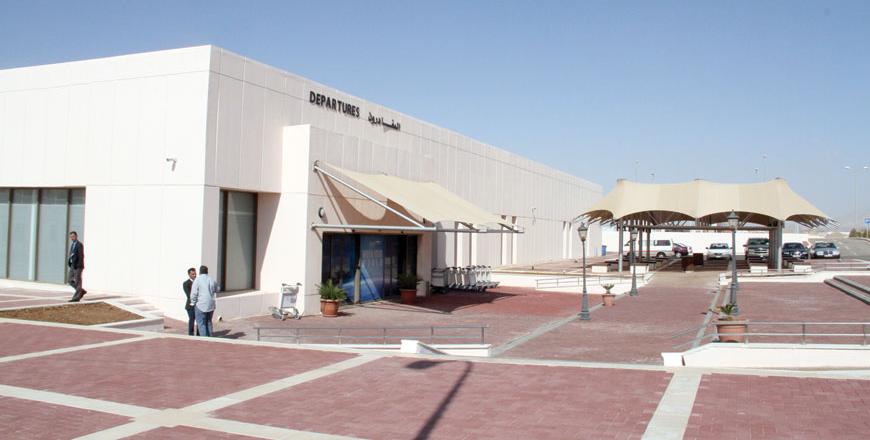 A view of the departures building at King Hussein International Airport in Aqaba, 330km south of Amman, this week (Photo by Osama Aqarbeh)
AQABA — The Red Sea resort city of Aqaba will witness a revival of its tourism sector, with 91 Russian charter flights scheduled to land in the port city over the next four months and plans under way to make its airport more competitive.
Munir Asad, general manager of Aqaba Airports Company and director of King Hussein International Airport (KHIA), on Tuesday said that the Russian flights — two of which have already landed — will transport more than 200 passengers each from now until the middle of March 2016.
He explained that these flights have already confirmed their arrivals and departures, so the total number of incoming visitors is expected to reach 18,000.
To increase Aqaba's accessibility for all travellers, the airport management has also reached a "preliminary" agreement with a Hungarian low-cost carrier to operate regular flights to KHIA.
The agreement is expected to enter into force in February next year, with two flights scheduled per week, according to Asad.
The KHIA director explained that despite the strategic location of Aqaba, it has many competitors in the quest to attract tourists, so its challenge is to make "our competitors irrelevant".
Providing the right capacity and level of service, in addition to offering economical landing fees and charges, is critical to increasing the airport's competitive edge, he said.
Asad noted that KHIA is already on the right track towards becoming a competitive destination.
"To establish the right competitive edge, airlines are offered a 50 per cent discount on fees and charges," he said, explaining that this is part of the Civil Aviation Regulatory Commission's by-laws.
Royal Jordanian also offers a discount in ground handling, according to Asad.
The airport also excels in its quick turnaround time for aircraft — only 45 minutes — from arrival to departure, he noted, adding that "this is a record and enables us to attract low-cost carriers."
Asad said work is under way to increase the airport's capacity, which is crucial for competitiveness.
The Aqaba Airports Company has also improved its level of service through the establishment of a facilitation programme as part of a two-phase development plan, according to the airport director.
The first phase, costing JD25 million, will be completed in five to six months and includes rehabilitation of the runway and expansion of the arrivals building, both now complete, as well as expansion of the departure facility, which is under construction.
Asad said the second JD35 million phase, to be completed in 2028, will include restructuring the airport facilities, tower building and headquarters.
He told the press that the volume of investment at the airport exceeds JD100 million.
These include Al Baddad aircraft maintenance base and Ayla Aviation Academy.
Despite the impact of regional unrest on tourism, KHIA remains competitive and "the only open-sky airport in the region", he stressed.
The airport received 96,000 passengers in the first 10 months of this year, 154,000 in 2014, and 160,000 in 2013.
Turkish Airlines is one of the operators flying regularly to KHIA, with four flights per week over the past two years.
The airline, which connects Aqaba to more than 270 destinations, transported 24,257 passengers to the port city in the first 10 months of this year, according to Asad.
Related Articles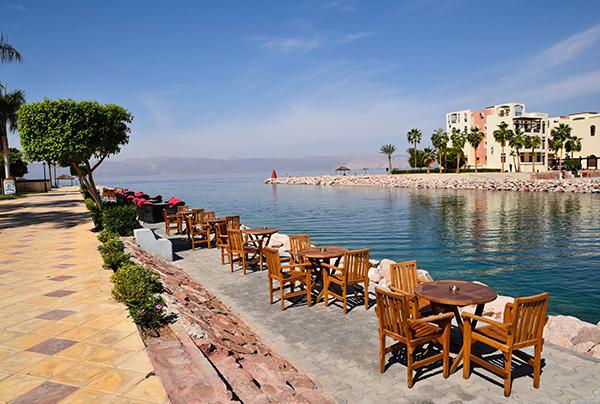 Oct 04,2016
AMMAN — Aqaba authorities are working to attract tourists from Europe to the coastal city, with new charter flights arriving from prom
Oct 03,2016
AMMAN — The Cabinet on Monday decided to exempt airline tickets for passengers leaving the Kingdom from the King Hussein International Airpo
May 09,2018
AMMAN — Queen Alia International Airport's (QAIA) network on Tuesday welcomed the first Norwegian Airlines flight to QAIA, marking the start
Newsletter
Get top stories and blog posts emailed to you each day.