You are here
'Arab moms are not alone' thanks to interactive parenthood platform
By Camille Dupire - Jan 16,2018 - Last updated at Jan 17,2018

Luma Jamjoum Barakat, who writes for the 360Moms website, poses with her son with special needs (Photo courtesy of Luma Jamjoum)
AMMAN — An online platform providing Arab moms with ideas, tips and testimonials about parenting and self-care is helping women in the region with parenthood.
"When I gave birth to my two children, I realised that there were almost no Arabic resources on parenting. Whenever I needed advice or information, I had to look at Western websites which were often not adapted to my lifestyle," recalled Dina Majeed, founder of 360Moms.
Citing examples such as mothers and children's diet during Ramadan or breastfeeding in Arab countries, she highlighted the importance of having contextually adapted information for Arab moms.
"I decided to launch this website so I could share the concerns and questions I have about raising children in an Arab country with other moms," explained Majeed, a mother of two, noting that she wanted to make it both easy to use and scientifically accurate.
"I started with a few experts in the field, including pediatricians, parenting specialists, nutritionist, etc. so that the website would offer evidence based and reliable information for mothers," she told The Jordan Times in a recent interview.
The website, which displays thematic articles on pregnancy, health, education, self care, and nutrition, among others, also provides a discussion platform where mothers can ask questions and discuss their daily concerns.
"Women are often afraid to talk about the problems they are facing as mothers, and I wanted to show them they are not alone, and that others experience the same difficulties," Majeed said, noting that this website encourages solidarity among mothers.
Furthermore, a whole section is dedicated to special needs children as Majeed highlighted the topic of disabilities as "a crucial issue" to talk about.
Mothers of children with special needs, whether physical, psychological or emotional share their personal experiences, helping their peers living in the same situation.
"I used to be afraid to talk about my son's autism. I even did not dare to take him out of the house by fear of what people would say," recalled a mother who wrote on the website anonymously.
Talking about societal taboos and sensitive topics is one of the aims of the website, which allows mothers to speak freely, about topics often under-discussed in public resources.
"Everyone is free to say whatever they want, as long as it is not offensive to others. Some moms put their full name and their picture next to their testimony while some prefer to use a nickname," the website founder explained, stressing that the importance is "to raise awareness and knowledge on key issues related to parenthood".
Since its launch two years ago, the website has gathered over 35,000 visits per month and counts over 62,000 followers across the region. The majority of users comes from Jordan, Saudi Arabia, the UAE, Egypt and, most importantly, America.
"There are lots of Arabs living in the US who need Arabic content and culturally adapted advice, which they cannot find in their country," Majeed said.
Luma Jamjoum Barakat, a mother writing about raising her special needs son, said: "A lot of people have helped me, and I welcomed them with open arms. This is what I have learned from my son, to be patient, work hard, and learn from others. I became a big believer that exchanging experiences between parents has a positive outcome on us and our kids. I don't feel alone in this world anymore."
An updated version of the website is expected to be launched in February, displaying more user friendly content, including a Q&A section where moms will be able to ask questions directly to the experts working for the website.
"When I bring a specialist to work with us, I make sure that their work is recognised and legitimate. Each article published by our experts is linked to his/her biography and professional journey to ensure that mothers are provided with 100 per cent correct information," Majeed underscored.
A contributor to the blog, Carine Aboud, wrote: "The stories helped me more than the research I could do because I could relate to them, which made me think my stories as a mother would help others."
In addition to the website, 360 Moms also conducts monthly workshops on nutrition, pregnancy and first aids for infants, among others.
"Since we started these workshops, the attendance has been incredible, with waiting lists for each workshop. Mothers are very demanding for these sessions that teach them crucial skills which they can hardly learn anywhere else," Majeed explained.
"I am delighted to see how involved mothers from across the world have been and how supportive they have been of each other," Majeed concluded, voicing hope for further development of the website in the future.
Related Articles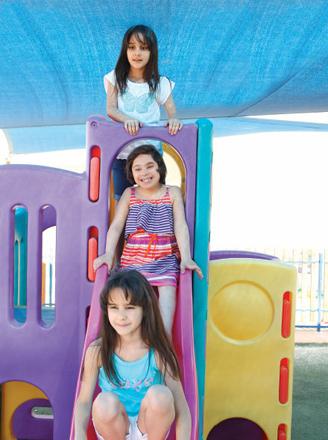 Apr 05,2018
AMMAN — The desire to provide accessible, evidence-based information to parents in Jordan and the Arab world pushed a group of Jordanians to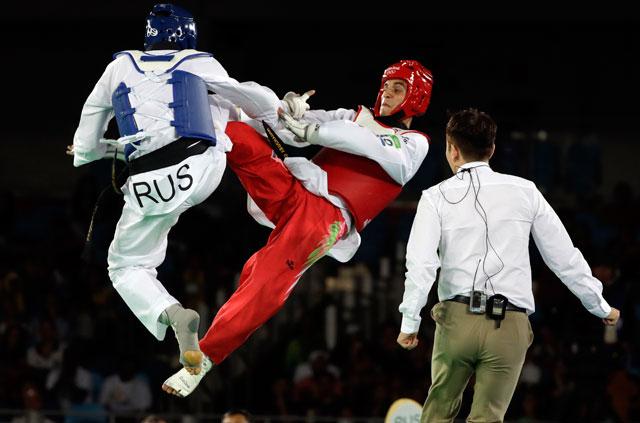 Aug 20,2016
AMMAN — Farida Abdul Majeed, the mother of gold medal winner Ahmad Abu Ghaush, watched a taekwondo game for the first time in her life on Fr
Jun 21,2015
LOS ANGELES — Wendy Wright is a home-schooling mother of two, a prolific blogger and a self-described "Disney Nut".
Newsletter
Get top stories and blog posts emailed to you each day.