You are here
Army foils new infiltrations, seizes huge quantities of narcotics
By JT - Apr 10,2016 - Last updated at Apr 10,2016
Drugs confiscated by Border Guards on Sunday (Photo courtesy of JAF)
AMMAN — The army said on Sunday that Border Guards during the previous 72 hours foiled infiltration attempts by three people of different nationalities.
An official source at the Jordan Armed Forces-Arab Army (JAF) said two of the infiltrators were trying to cross the border from Jordan into a neighbouring country.
The third crossed the Jordan River coming from a neighbouring country into the Kingdom, according to the Jordan News Agency, Petra.
Border Guards executed rules of engagement taken in such cases, arrested the suspects and referred them to the concerned authorities, the source said.
A JAF official said, on Sunday, that Border Guards at dawn foiled an infiltration attempt by a vehicle coming from the Syrian territories, according to a JAF statement.
Border Guards executed rules of engagement taken in such cases, resulting in destroying the car after its passengers escaped into Syria.
Army personnel seized 3,991 palm-sized sheets of hashish with a weight of 722 kilogrammes, 3,592,000 Captagon pills which weighed 667.5kg, the statement said, adding that seized items were referred to relevant authorities.
Also on Sunday, the army said Border Guards received 909 Syrian refugees during the previous 72 hours and transferred them to shelters and camps, and Royal Medical Service personnel treated the injured, according to a statement carried by Petra.
Related Articles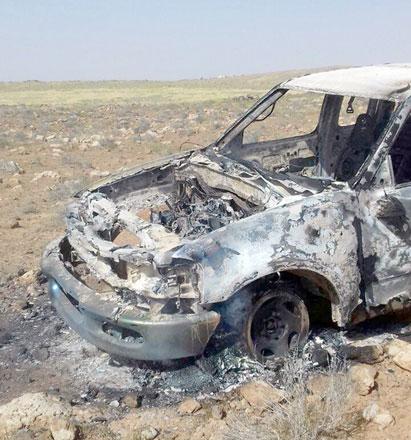 Apr 16,2016
AMMAN () — Border Guards on Saturday foiled an infiltration attempt of two cars coming from Syrian land from different directions, "in an at
Apr 13,2016
AMMAN — The World Anti-Doping Agency's recently released report indicates that Jordan remains a corridor country — rather than a destination
Sep 14,2015
AMMAN —Border Guards foiled on Monday an infiltration attempt by three people to cross the borders from Syria into the Kingdom, as an inform
Newsletter
Get top stories and blog posts emailed to you each day.