You are here
Artist sees music as means to change Western perspectives of Arab culture
By Muath Freij - Apr 26,2016 - Last updated at Apr 26,2016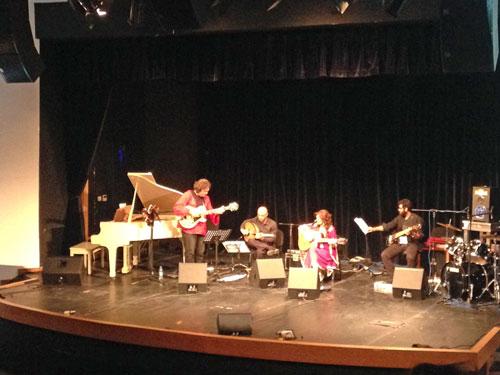 Farah Siraj (second from right) and an accompanying band perform at the Haya Cultural Centre on Sunday (Photo by Muath Freij)
AMMAN – Jordanian-born artist Farah Siraj goes into her music concerts with a mission to change the "wrong outlook" that some foreign audiences may have towards Arab and Muslim woman into a positive image.
Siraj, who currently resides in the US, described herself as a "music ambassador for Jordan abroad".
"It is important for me to give a positive impression about Arab and Muslim women, as foreign audiences see the Arab woman as a person working in the kitchen. On the contrary, she is an educated, free and working woman," she told The Jordan Times ahead of a performance on Sunday at the Haya Cultural Centre in Amman as part of the fifth edition of Amman Jazz Festival.
Siraj performed a musical show that mixes Arab and US music, in addition to incorporating some flamenco elements.
"I am really proud of this festival because it supports talents in the field of jazz in Jordan and in the Arab world," she added.
Siraj said she likes to create a fusion between Arabic music, flamenco and jazz to expose both Arab and foreign audiences to different kinds of music, and introduce them to each other's musical cultures.
Dubbed the "Norah Jones of the Middle East" by Time Out New York, Siraj has performed in the US, Europe and the Middle East at some of the world's major platforms, including the UN, the Nobel Prize Hall, the World Economic Forum, the John F. Kennedy Centre, the Lincoln Center, MTV, Coke Studio and the Antena de Oro Awards, according to the festival's official website.
This year's festival focuses on Arab bands, according to its director, Lama Hazboun.
"This festival is the first and only event for jazz in Jordan, and it has become a meeting place for these artists. It has created joint projects between participants and it gives them the chance to perform abroad," she told The Jordan Times.
Hazboun said six groups from Egypt, Lebanon, Italy, Spain and Jordan, are performing at 17 activities.
"Since the inception of the festival, there have been changes in the musical scene of jazz in Jordan. A number of groups have emerged and more people are now interested in attending these concerts," she added.
The festival, whose concerts are held in various venues around Amman, will run until May 1.
Tickets are available online on www.karasi.com, and more information on the events are available on the festival's official website www.ammanjazzfestival.com.
Related Articles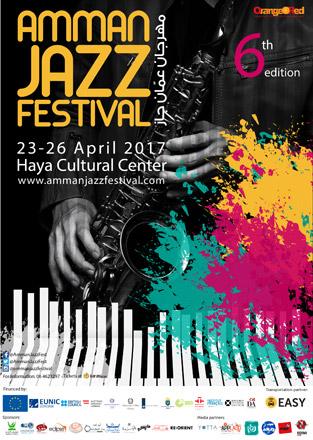 Apr 22,2017
AMMAN — The sixth edition of Amman Jazz Festival will kick off at the Haya Cultural Centre on Sunday, with the aim of expanding jazz's
Nov 30,2015
AMMAN — Spanish flamenco singer extraordinaire Curro Piñana is scheduled to perform in Amman on Tuesday, presenting different styles of flam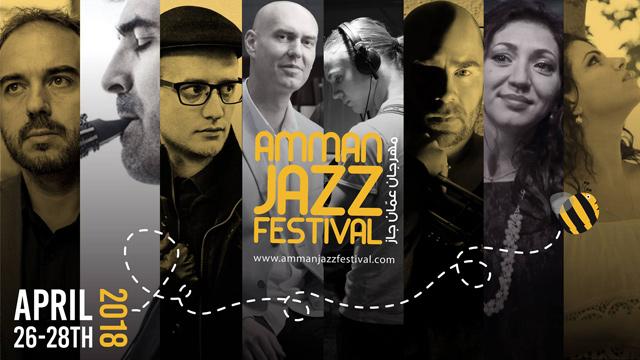 Apr 23,2018
AMMAN — The seventh edition of Amman Jazz Festival will kick off in Amman on Thursday, with different variations of the music genre expected
Newsletter
Get top stories and blog posts emailed to you each day.