You are here
Attempt to smuggle 37,000 narcotic pills in olives foiled
By Rana Husseini - Apr 01,2015 - Last updated at Apr 01,2015
AMMAN — The Anti-Narcotics Department (AND) said on Wednesday that its agents arrested a suspect in the northern region for allegedly hiding 37,000 Captagon pills inside olives that he intended to smuggle to a neighbouring country.
"The suspect reportedly pulled out the seeds of thousands of olives and replaced them with Captagon pills wrapped in small plastic bags," a senior AND official said.
The suspect placed the illegal stash in two containers weighing each 25 kilos and took it to a shipment office to be sent to a neighbouring country, the source told The Jordan Times.
The source said that AND received a tip about the operation and "we were ready when the two containers arrived at the border point."
AND agents traced the address of the person who was intending to send the shipment and arrested him at his home in the north area without any major incidents, according to a statement by the Public Security Department.
"This is a new method of smuggling these pills. We thwarted an attempt in the past to smuggle pills in artificial olives…but this is a new method," the AND official said.
The official added that investigations are ongoing in this case, adding that "more people could be arrested."
Officials have previously said that Jordan is still considered a transit country when it comes to Captagon smuggling.
These pills are usually manufactured and transported from neighbouring countries in the north via Jordan to rich countries on the southern borders, because one Captagon pill is worth at least JD7 in these states, while its market value in Jordan does not exceed JD1 per pill.
Captagon (fenethylline) is a synthetic stimulant similar to amphetamine.
Although banned in most countries in the 1980s, illegally produced and smuggled Captagon — sometimes containing amphetamine instead of fenethylline — is a common drug abused in the Middle East, according to web sources.
Related Articles
Jun 29,2015
AMMAN — Interior Minister Salameh Hammad on Monday said combating drug dealing and use is a top priority for his ministry, pledging to curb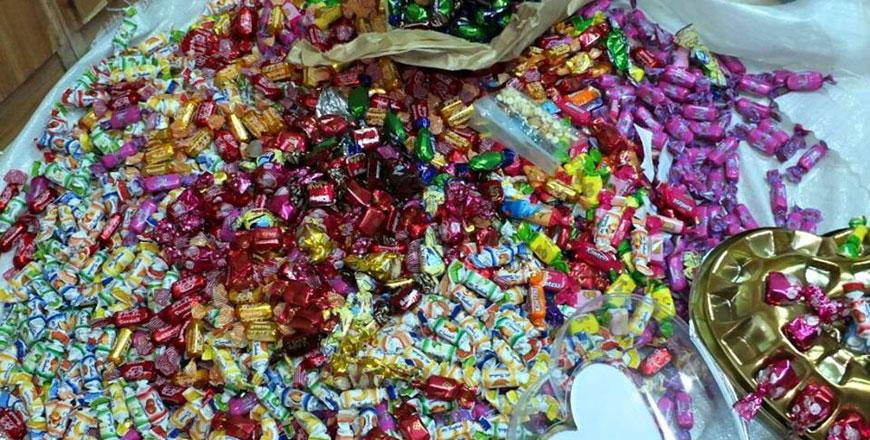 Jun 28,2015
AMMAN — Anti-Narcotics Department (AND) personnel have foiled an attempt to smuggle drugs that were hidden in a package of sweets planned to
Jul 05,2015
AMMAN — Authorities on Sunday seized a large quantity of narcotic pills that were destined for a neighbouring country, according to a securi
Newsletter
Get top stories and blog posts emailed to you each day.