You are here
Attorney indicts embassy killer, urges trial under int'l law
By JT - Jul 28,2017 - Last updated at Jul 28,2017
AMMAN — Attorney General Judge Akram Masaadeh on Thursday announced the end of the investigation in the killings of the two Jordanian citizens Mohammad Jawawdeh and Bashar Kamel Hamarneh, which took place at the Israeli embassy in Amman, according to the Jordan News Agency, Petra.
Masaadeh said that the Public Prosecution indicted the murderer, named Ziv, with both the murder of more than one person in violation of Article 27/3 of the Jordanian Penal Code, and the possession of a firearm without a licence contrary to Articles 3, 4 and 11/D of the Firearms and Ammunition Law No. 54 of 1952 after the investigations clarified that Ziv is the murderer.
Masaadeh said that "the Public Prosecutor's Office found through the investigation that the murderer enjoy diplomatic and judicial immunity", pointing out that the prosecutor decided that they cannot prosecute him, in accordance with Article 11 of the Jordanian Penal Code.
He added that the immunity of the murderer, according to the Vienna Convention, is purely procedural immunity, and does not exempt him from trials before the courts of his country.
He pointed out that after the investigation, the Public Prosecution submitted the investigation papers to the minister of justice to address the Ministry of Foreign Affairs in order to send the papers to the concerned judicial authorities of Israel "to prosecute the murderer in accordance with Article 31 of the Vienna Convention on diplomatic relations and within the limits of the crimes committed".
Related Articles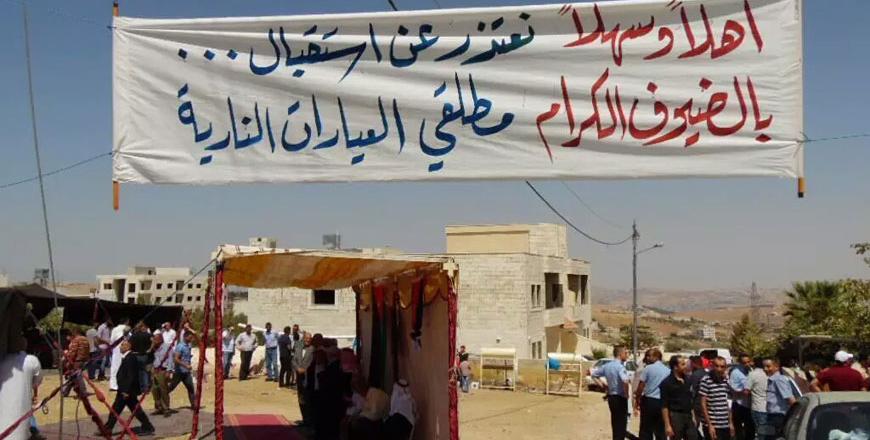 Aug 27,2015
AMMAN — Legal authorities have for the past three years indicted suspects of manslaughter in cases of festive firing that involve fatalities
Jul 19,2017
AMMAN — The Centre for Defending Freedom of Journalists (CDFJ) on Tuesday called on the Lower House Speaker and the House Legal Committee to
Jan 10,2016
AMMAN — The Cabinet is scheduled to conclude discussions on a petition to scrap Article 308 of the Penal Code on Sunday, the Sisterhood is G
Newsletter
Get top stories and blog posts emailed to you each day.