You are here
Author says banknotes reveal stories, history of nations
By Suzanna Goussous - May 31,2016 - Last updated at May 31,2016
AMMAN — Researcher Ibrahim Salem has turned a 40-year hobby of collecting banknotes into a wide-ranging book documenting the history of Arab nations.
Salem, who describes banknotes as "the history of countries trapped in papers", on Saturday launched "Banknotes of Destiny", a book chronicling the major historical figures who have appeared on currencies and had an impact on their people and the modern world.
"In Jordan, we have five banknote denominations in current circulation. My collection has more than 500 Jordanian banknotes," he told The Jordan Times.
Salem's collection includes stock bonds, coins and the fees collected by governments at different times, as well as an archive of driving licences from different historical periods, manuscripts, maps, pictures of traditional costumes and passports from all over the world.
Salem has also accumulated a collection of all the Palestinian banknotes ever released, including the Palestinian 100 pound note.
The notes tell the story of the British mandate in Jordan and Palestine and the Israeli occupation of Palestine, he said.
"These banknotes are not for Ibrahim Salem, they are for the children of martyrs, and they are not to be sold no matter what. When I say martyrs, I do not only mean Palestinian martyrs, but all Arab countries," he added.
The author says he is the first to analyse banknotes in this way, adding that most banknotes were released to commemorate events.
"I read history from my own perspective; what is mentioned in the [book] is from several sources and references," he said.."
Kamel Abu Jaber, former Jordanian minister of foreign affairs, also recognises the historical and storytelling value of paper currency.
"Banknotes represent symbols and mysteries at the same time. They stand for a tale, a narrative that contains geography, history and life," Abu Jaber said.
Commending Salem's work, he added: "Each page from the book is a masterpiece. Each page tells a story, stimulating the reader's imagination."
For Abu Jaber, Salem's collection of banknotes printed and used in Palestine are to "celebrate and revitalise Palestinian culture".
Salem, an architect by trade, says design has always been his first passion, but he wrote this book "to document events, figures and movements across the world, without expressing my personal opinion at any point".
"All the political and social figures that appeared on banknotes must have done something for their people, whether good or bad," he said, warning that "those who do not read their history, do not know their future".
Related Articles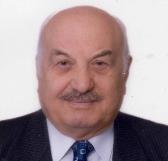 Nov 16,2017
AMMAN — Historical retrospective was the main topic explored in the lecture "Al Salt during the last 300 years" held at the British Institut
Jun 18,2015
AMMAN — The Public Security Department (PSD) on Wednesday announced that it will disburse money to families of martyrs on the occasion of Ra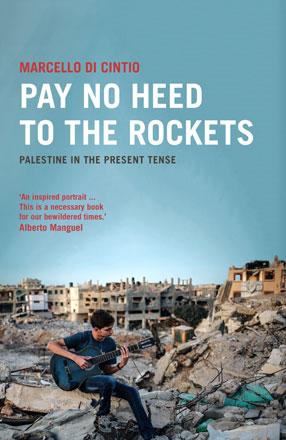 Jun 03,2018
Pay No Heed to the Rockets: Palestine in the Present TenseMarcello Di CintioLondon: Saqi Books, 2018Pp.
Newsletter
Get top stories and blog posts emailed to you each day.