You are here
Authorities seize 7,000 dead birds in largest recorded hunting violation
Hunter, a gov't employee, to be fined JD20-25 for every bird killed
By Hana Namrouqa - Oct 05,2016 - Last updated at Oct 06,2016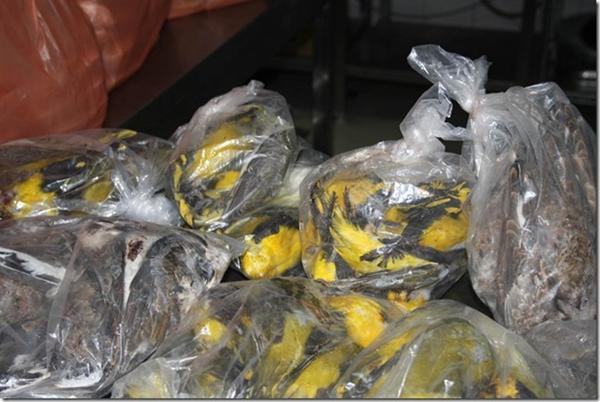 Image released by the Royal Society for the Conservation of Nature shows dead birds hunted illegally and packaged to be sold in the largest hunting violation ever recorded in the Kingdom (Photo courtesy of RSCN)
AMMAN — Authorities on Wednesday announced the seizure of 7,000 dead birds in the largest hunting violation ever recorded in the Kingdom.
The Royal Society for the Conservation of Nature (RSCN) and the Rangers caught the hunter and confiscated the dead birds last week after receiving reports about a person in possession of large numbers of dead wild birds.
"The hunter, who is a government employee, had the birds frozen, packaged and all prepared for selling," RSCN Director General Yehya Khaled told The Jordan Times.
He said that the hunter was either planning to export the dead birds to a Gulf country, according to his claims, or sell them to upscale restaurants that serve the birds as a delicacy for high prices.
The hunter was found in possession of 6,800 figbirds, 40 yellow finches and 45 wild doves, according to the RSCN.
"All the birds are wild. The hunter hunted them in the eastern desert by setting traps at farms and nearby wells to catch large numbers," Khaled noted.
The hunter is in violation of the Agriculture Law, according to the RSCN.
"The violator will be fined JD20-25 for every bird killed if the law is applied," Khaled said.
Also last week, the RSCN and the Rangers seized and confiscated 22 tortoises, a fox, an owl and a common kestrel on display for sale, according to the RSCN, which noted that they were all wild animals.
Related Articles
Jun 04,2014
The hunting season for three kinds of doves starts in mid-June, the Royal Society for the Conservation of Nature (RSCN) announced on Wednesday.
Apr 19,2015
The Royal Society for the Conservation of Nature (RSCN) has seized and confiscated weapons of unlicensed hunters who were hunting the rock hyrax, a mammal whose population is dwindling in Jordan, a conservationist said on Sunday.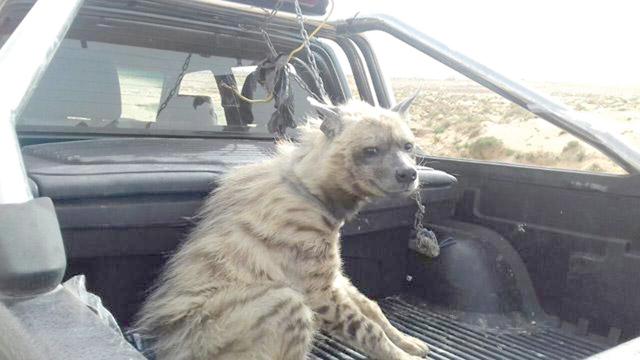 May 28,2018
AMMAN — Cases of illegal hunting, possession and trade of wild birds and animals dropped almost by half in 2017 compared to the previous yea
Newsletter
Get top stories and blog posts emailed to you each day.